Are you aware that as you start your 40s, you are at 23% higher health risk?
Do you know the top 10 health risks for men in their 40s?
These silent killers are responsible for over 70 percent of American deaths each year. And they all loom larger as we age. But there's a lot you can do to steer your fate away from these killers, or dull their impact if they arise.

The pharmaceutics industry wants you to believe that you can only age in good health if you take countless prescription drugs, vitamin pills, and supplements. 

A healthy life is possible without prescription drugs or pills.
Science has discovered significant break throughs in anti agiging strategies.
"This Book Below Will Show You Exactly What What You Need To Know To Start To Feel Better Without A Prescription!"
By making a list of healthy priorities and sticking to them, you will live better and live longer. Your increased productiveness now will pay off huge dividends when the time comes to choose how you wish to live the rest of your life.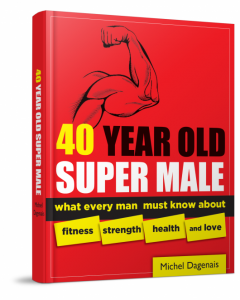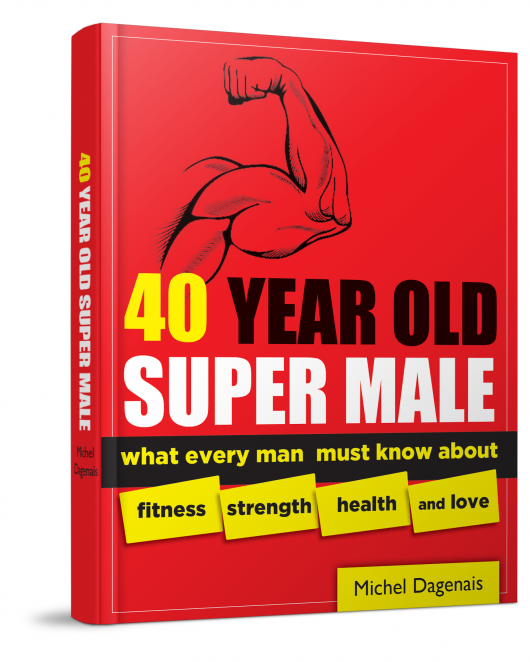 Discover The

Top 10 Health Risks

for Men Their 40s
Learn About The

Risk Factors

Do You Recognize The

Symptoms

?
How To

Avoid The Most Common Causes of Death

 – Without Drugs and Pills!

This is an excerpt from the upcoming book "40 Year Old Super Male", written by Michel Dagenais, a Premier Training International level three personal trainer. The information contained was researched over years, verified by medical doctors, and proven by scientific, double-blind studies. Even better – it was applied by hundreds of Michel's personal training clients with amazing results!
The free chapter is available only until the publishing date of the book on June 5th, 2014.
[ez_countdown day="05″ month="06″ year="2014″ hour="0″ min="0″ sec="0″ style="dark" timezone="+2″]
[ez_optin_form]