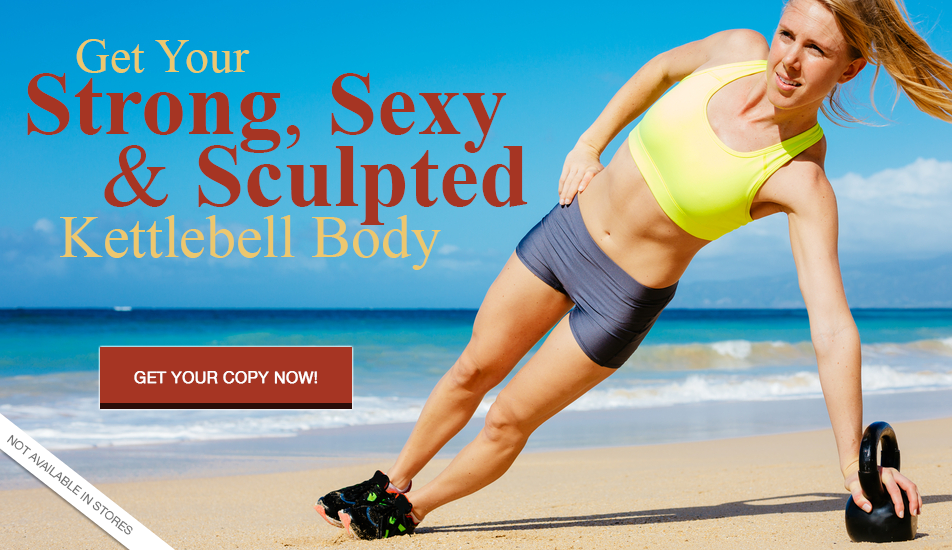 [row][column size="1/2″]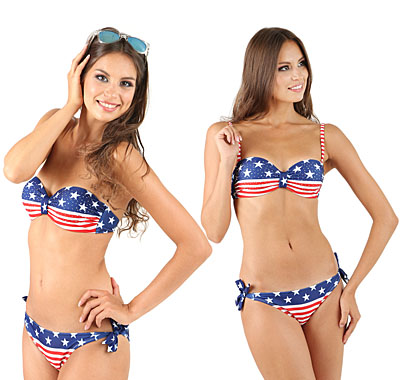 [/column][column size="1/2″]
Your New Body Is Here!
A Letter from Mark Riverside, Kettlebell Trainer
I'm an expert in building women's body confidence. Part of my job is to train celebrities and get them to look as good as you know them from the pages of magazines. Believe me, even the most famous, successful, and beautiful women in the world get nervous when confronted with the prospect of being a bikini model.
That's why I'm so excited to introduce you to my Kettlebells for Beginners book. I distilled the latest science about this Russian secret weapon and created the ultimate workout program for any woman who wants to get a bikini body fast and keep it forever.
Hundreds of my personal training clients got into shape with Kettlebells and now you can, too!
[/column][/row][row][column size="1/2″]
Jump-Start Your Bikini Body!
Kettlebell workouts are so effective at creating rapid, sustainable weight loss that you'll start to see results the very first week. In fact, you'll likely notice a difference in how your clothes fit just days after starting the program.
15-Minute Weight-Loss Workouts
Get a Toned, Shaped, Sexy Body
Slim Your Waist, Arms, and Legs – And Stay Lean!
[/column][column size="1/2″]
[/column][/row][row][column size="1/2″]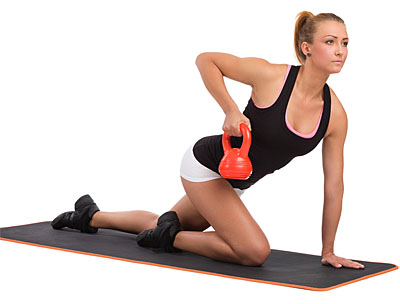 [/column][column size="1/2″]
The Russian Secret Weapon
15 Minutes Workouts for Amazing Weight Loss
Whether you're looking to get in better shape, spice up your exercise regimen or challenge yourself with the ultimate high-intensity workout, Kettlebells are the perfect tool to take you to the next level. Kettlebells for Beginners presents a solid 8-week program packed with exercises that produce unmatched results.
One Workout = 48 Hours of Fat Burning
Studies show that the unique combination of resistance and cardio training in Kettlebells for Beginners keeps your metabolism higher, and your body burning fat—even 2 days after your last workout! And the trick keeps working well into your next meal.
[/column][/row]
Here's What Is Included:
How to Do Your Cardio in Half the Time
How Exactly You Need to Train to Get The Results You Want
The Single Most Important Thing to Know When Training With Kettlebells
41 Fully Illustrated Exercises Explained Step by Step to Teach You Good Form and Avoid Injury
The Training You Need for The Ultimate Fat Burn
8 Week Done-For-You Workout Plan to Get You Started Today
---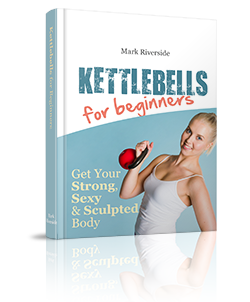 YES! I want to get lean, shed fat, and transform the way I look and live with Kettlebells for Beginners  from celebrity trainer Mark Riverside. Rush me my exclusive digital edition of the book. My credit card will be charged $9.95. Immediate delivery.