Our Pole Dance instructions will teach you how to do Leg Hang Switch, a basic Pole dancing element.
How to Do Leg Hang Switch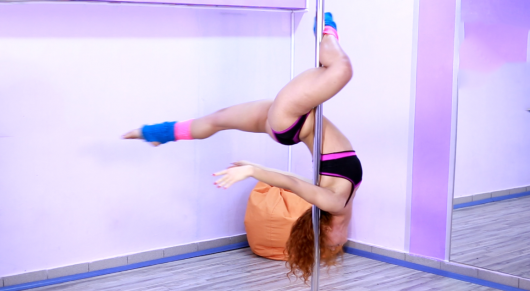 Climb the pole, hook one leg (at the hollow of your knee) and straighten out the other one at the same time.

Release your arms and arch your back into inverted thigh hold position.
Learn more Pole Dance Elements for beginners: