Hosting a Halloween party? Treat your guests to these 6 spookily tasty cocktails to liven up your haunted get-together.
1) Vampire's Blood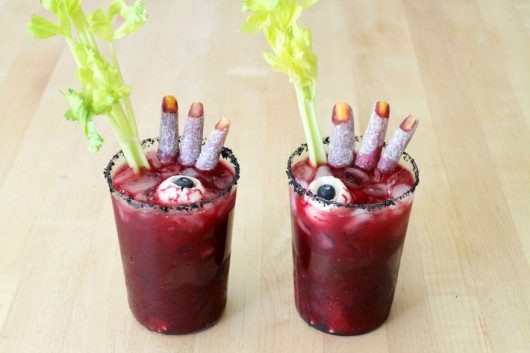 Ingredients:
200gr beetroot, grated
8 lemons, juice
100gr coconut sugar or sweetener 
300mg Aperol
750mg Prosecco
ice
Directions:
Stir the beetroot, lemon juice and sugar together to dissolve the sugar. Leave in the fridge for at least 1 hour.
Pour the mixture through a sieve into a large jug to get rid of the pulp.
Pour 25ml of the beetroot lemonade into each glass, add 50ml of Aperol and a few ice cubes.
Top with Prosecco and serve.
2) Blood Sucker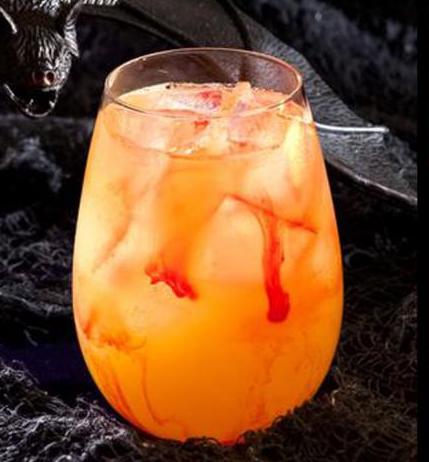 Ingredients: 
2 ounces SKYY Blood Orange vodka
1/2 ounce of orange juice 
1/2 ounce of pineapple juice
1 teaspoon of passion fruit syrup
Directions:
Mix SKYY Infusions Blood Orange, orange juice and pineapple juice together in a shaker.
Pour into a low-ball glass filled with ice. Top passion fruit syrup.
3) Bleeding Margarita
4) Dracula Kiss
5) Full Moon
1/4 cup ice
1/2 cup orange juice
1 1/2 ounces black vodka
1/2 ounce triple sec
Mix orange juice, triple sec, ice. Shake well, and strain into a glass.
Pour black vodka slowly into a glass using the back of a spoon so that the vodka sits atop triple sec mix. 
6)Werewolf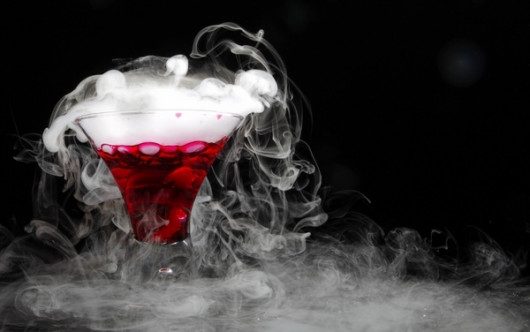 1/2 cup blood orange and cranberry juices
1/2 orange Curacao
1/2 cup grenadine
agave Nectar/Maple Syrup
1/2 Bacardi Rum
dry ice
Add all the ingredients to the shaker except for Bacardi. Mix well.
Strain into a glass, add Bacardi rum on top. Add dry ice.
To make your party extra spooky, check these 14 Halloween treats.