These 12 Instagram ladies have chiseled cores. They inspire and motivate us on working more on our own midsections. Go, check these fit chicks.
1) Michelle Lewin
Follow @michelle_lewin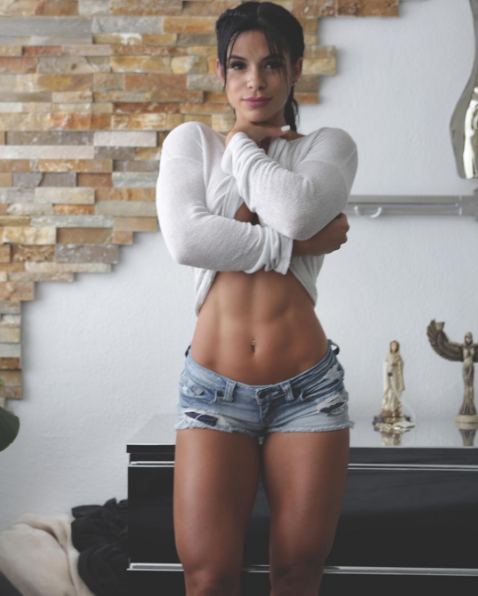 Michel is one of the most popular social media fitness influencers. Her Instagram shows that her perfect body is not only genetics but the result of an everyday dedicated work. 
2) Paige Hathaway
Follow @paigehathaway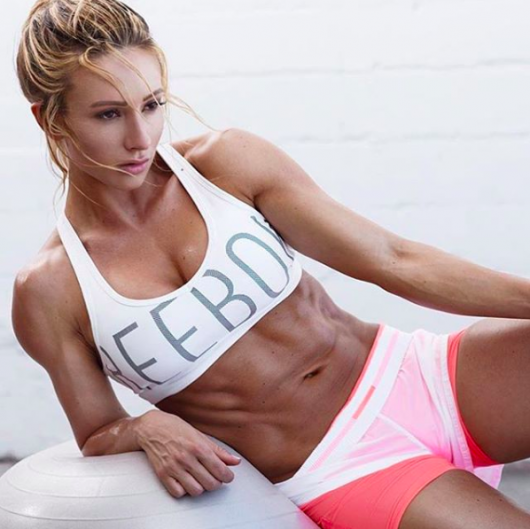 Paige is a great motivator. She passed a long and not easy path of becoming a fitness model which she tells about on her YouTube channel.  She shares her tips and tricks on how to get your own fitness body living a healthy and happy life. Join Paige fitness journey to build your dream body.
3) Anllela Sagra
Follow @anllela_sagra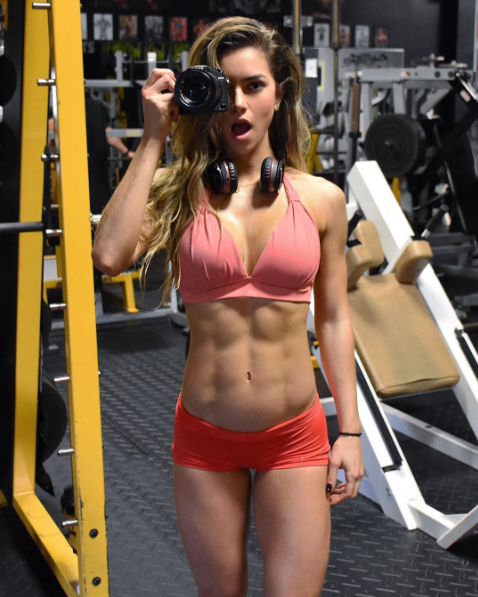 Anllela is an international fitness model whose goal is to motivate and help people believe in themselves. She is sure if you love what you do, everything is possible! 
4) Zoë Daly
Follow @zozofit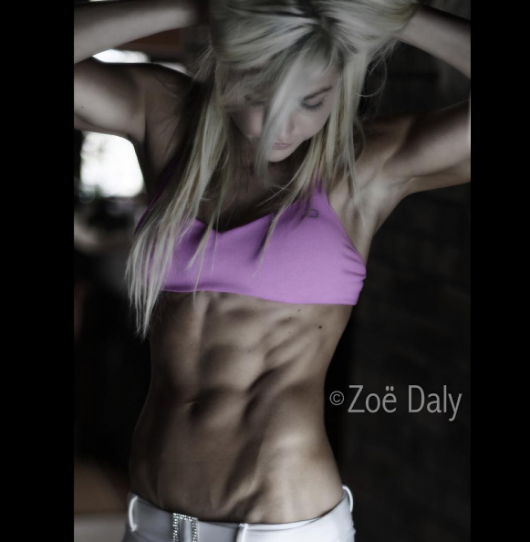 Zoë is an Australian Champion Professional Fitness Model and a Lifestyle coach and trainer. She says she never trains abs! Her strong core is the result of engaging it in an everyday life and not only when you are exercising. The conclusion is: if you want abs, build your inner core.  
5) Shayli Petersen Campbell
Follow @shaylipcampbell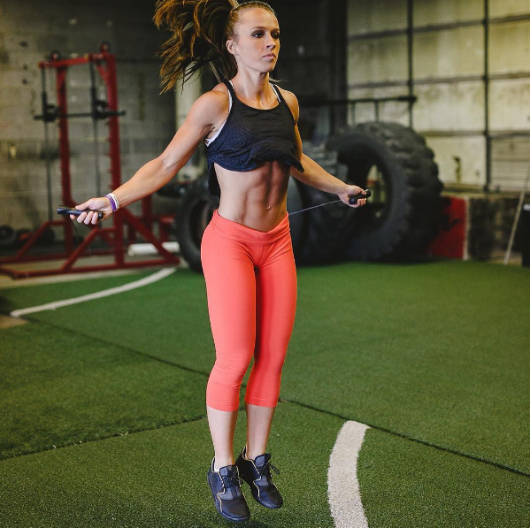 Shyly is a qualified NPC 2x Bikini Champion, online coach and a super inspiring girl. She gives tips on how to snack healthy and stay fit whether you are training in the gym or outside.
6) Brittany Perille Yobe
Follow @brittanyperilleee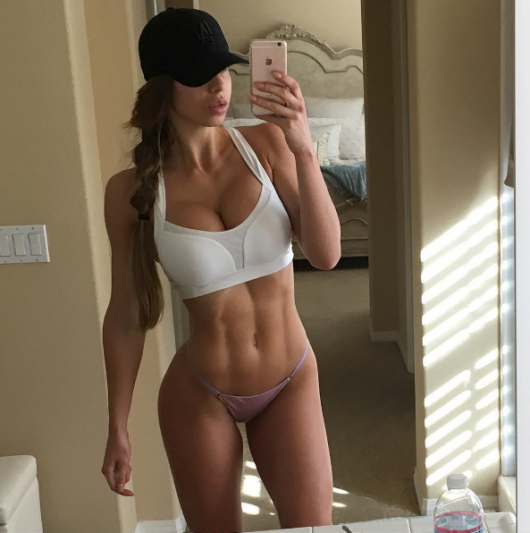 Brittany is famous for her perfect booty but if you look at this amazingly shaped girl, you'll see that her abs are also ideal. she is so creative with her workouts that you'll never be bored.  
7) Alessandra Sztaba
Follow @alessandrasztaba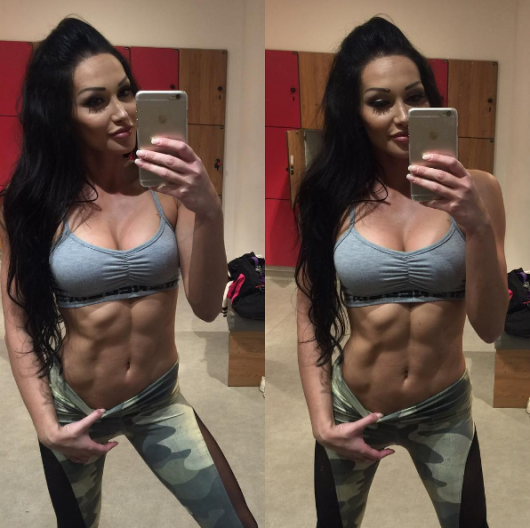 Alessandra is an official Polish fitness promodel who practices calisthenics. Check her profile and you'll see that this fragile girl does things that not all men can do. 
8) Kali Burns
Follow @kaliburns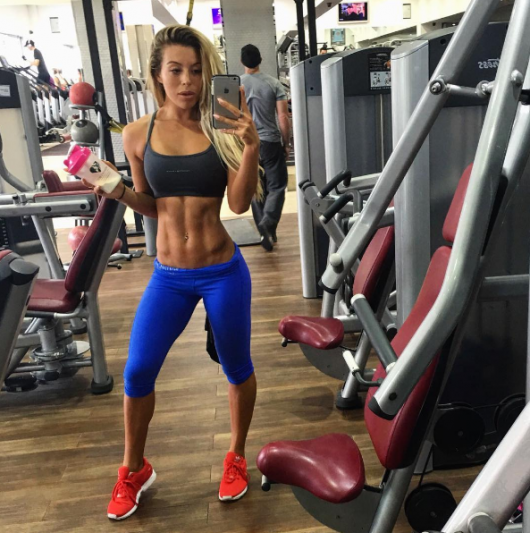 Kali's goal is to positively influence others. She is sure that progress will come only if you stay positive, follow your goals and work hard. Kali is ready to help anyone, just let her know.
9) Katie Corio
Follow @cutekatiebug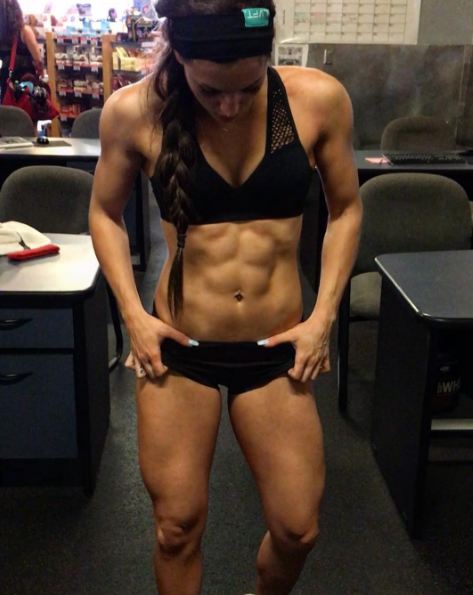 Katie is a real inspiration! Her mission is to positively influence the lives of others to share her knowledge and passion for health and fitness. She works hard to achieve her goals and advises to listen to your inner gut feeling, no matter what. 
10) Vanessa Serros
Follow @vsflx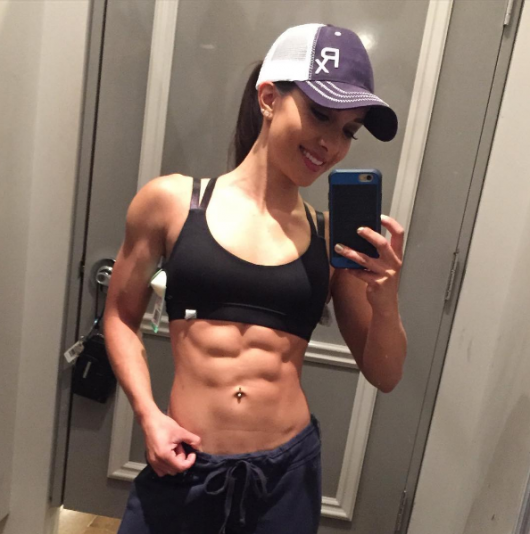 Vanessa can teach you what to eat and how to exercise to get those 3D abs. She is sure that it's all about consistency and balance that helps you reach your goals.
11) Tatiana Girard
Follow @tatianaugirardi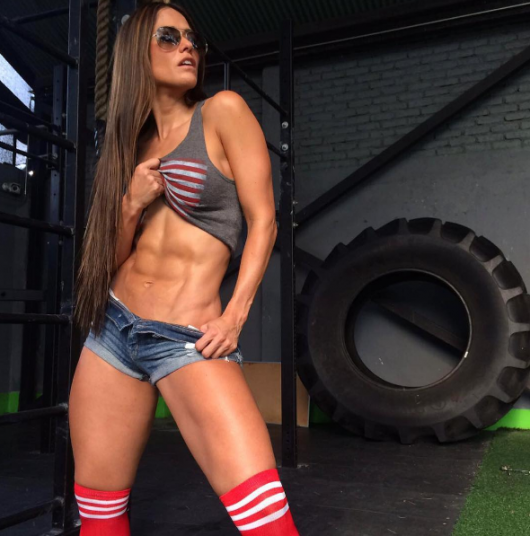 Tatiana is a hot Colombian fitness model. She regularly posts her workout videos and motivational pictures to support anyone in their fitness journey.
12) Nela
Follow @fit_by_nela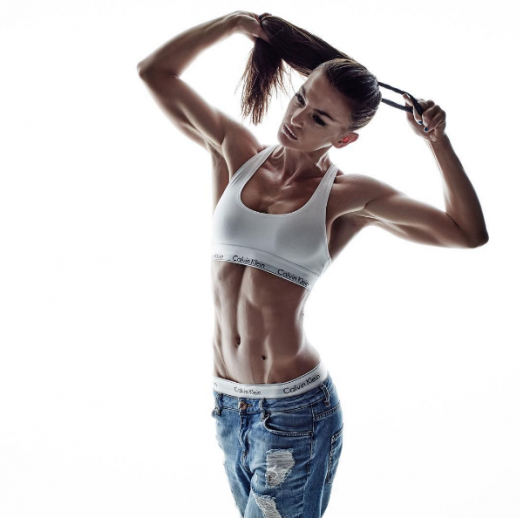 Being a certified personal trainer and a nutritionist, Nela is sure to know how to train and what to eat to carve such a sexy body like hers. She knows that success is challenging to get, that's why instead of taking it for grated she every time reearnes it.
If it's not enough inspiration for you, check 17 most inspirational yogis and 14 Instagram Girls to Follow for Fitness Motivation.