"I am single, and I'm at an age where I have been independent and on my own for so long, that unless the "real deal" shows up, I am okay with being alone." There are a lot of men and women who have either gotten divorced, or have been single, and are at an age where they would like to have a significant other. 
But, without the proper qualities of the potential significant other, single people, without regret, would just move on. Many would like to find that right life partner and these days, online dating is a good place to meet that right person. If you don't have single friends whom you think are potential life partners, or if you don't have friends who can hook you up with other singles, you will probably take the route that most people are going these days, which is online dating. If you are one of these people, here are some tips in finding someone special online.
[spoiler title="tl;dr – click to read summary" style="fancy"] There are two most important things that you should know in finding a potential life partner online.  The first one is to make sure that you have excellent photo display.  The second important thing is that your profile should speak all positive things about you. [/spoiler]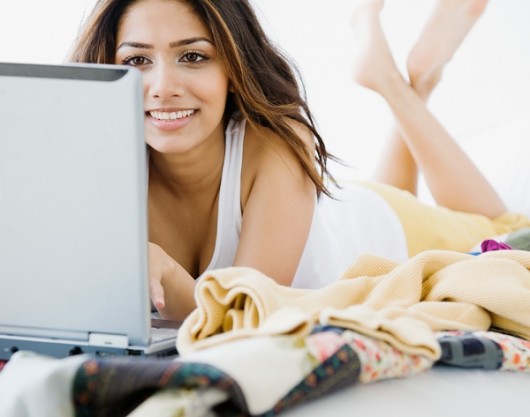 First, choose a site that is appropriate for your age group, sexual orientation, and one that is geared towards the type of relationship you're looking for. If you just want a hookup or a "friend with benefits", I'm sure you'll have no problem, but please be clear about what you want. If it's a hookup, stay off of the sites that are for those who are looking for long-term relationships, because you are lying and will most probably end up in an uncomfortable situation which can lead to hurting the other person.
Ask yourself what it is that you are really looking for. It doesn't have to be marriage, but the tips you are to read here are for those are looking for something serious. It is rumored that the sites for which you have to pay are better for those who are looking for serious relationships. The mindset is that if you have to pay, you are more serious. This might not be true at all times. There are many singles who have met their significant other on free sites. For both the paid and free sites, there are single people who are just only looking for sex.
Be careful if this is not your thing because the other person can be very convincing as he or she can invest time and energy in communicating, and "getting to know you," but in the end, the truth became obvious—they are only in it for the cookie. When you've chosen an appropriate site, it's time to create your profile. First off, some say approximately 90% of men only look at your photos, and do not read your profile at all. If you're okay with that, the following doesn't apply to you. Remember that you interested in meeting someone with whom you want to have a real connection. Put this in your profile and be honest and be real. Put time and effort into your descriptions of what you want, like, like to do, etc. Both guys and girls should put up at least three photos of themselves, and make sure that they are photos that show what you actually look like – at your best, of course.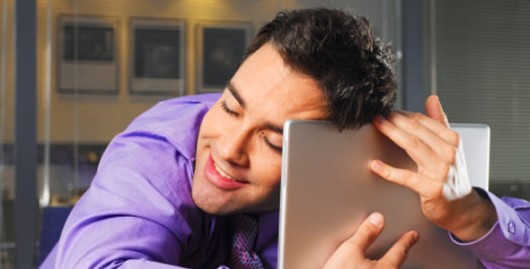 You  can put up in your profile photos that show your different facial and body angels and make sure that the all look pretty. Also make sure you show off your sexy side because that's important to the opposite sex.  It is important that you show a whole body picture of yourself. Your potential life partner is interested in seeing your whole body and imagining himself being with you and he or she can better visualize if you have a whole body picture. He also wants to imagine how sexy you are. However, don't use photos of yourself in lingerie or underwear or something blatantly sexual. That gives the opposite sex the impression that you are easy, and men, by nature, even if they are "looking for something serious," don't mind having a one-nighter while they're looking. Photos of your kids or your dog only, without you in the photo are not good for your profile. If you want to tell your potential life partner that you you love your kids or your dog, make sure you are in the photo with them. And also, don't use photos where you are with an opposite sex.  
Make sure you are alone in the picture or with a group of people. This tells that you are friendly and happy to be around people. But if you have a photo with an opposite sex and you blur or hide the face of the other person by putting a black mark on his or her face, this tells that you have not thought about the person who is reading your profile who would definitely think that you are not serious about this whole online dating thing. About a third of the men had absolutely nothing written in their profile, they just enter a picture or two. Almost every guy of this group had taken their pictures in the bathroom mirror.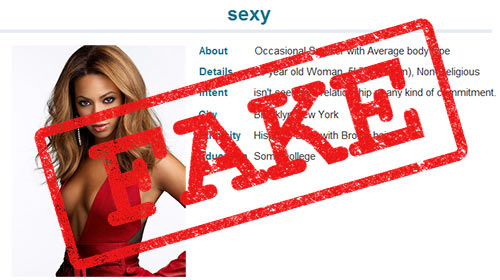 Many of them also are amateurishly cropped. This type says only one thing, they are not serious. Skip them if you are looking for something serious. If you are someone who wants something serious and who is looking for  a monogamous relationship, beware of the guys whose status says "available" instead of "single." That translates to either "married but still looking," or "in an open relationship," or some other complicated and drama-filled situation.  Avoid this type of persons because again, they are not serious.
Do not put in your profile this statement: "I'm just a laid back person who likes to have fun, no drama".  It is true that you are being honest if this is really who you are, but this is an information that you need to re-word of tell the other person when you are already in the process of getting to know each other.  It would be better if you say, "I am a person who is easy to have fun with and easy to talk to". Keep it positive all the time and do not appear to be complaining or say something along that line that you are unlucky in love.  Again, it should always be positive like, "I really look forward to meeting that one person I can be at ease and comfortable for who and what I am". When you are done creating your profile, read it again and make sure you have written the best of yourself and everything is written in a positive tone.  Good luck and happy "fishing".