Research found one in three children under five are undernourished or overweight. Our kids must get enough nutrients for their growing brains and bodies. Luckily, you can encourage clean eating without breaking the bank. Stumped for healthy food ideas for kids? No worries, you've come to the right place.
Check these 13 fun recipes:
1. Meat or Veggie Chili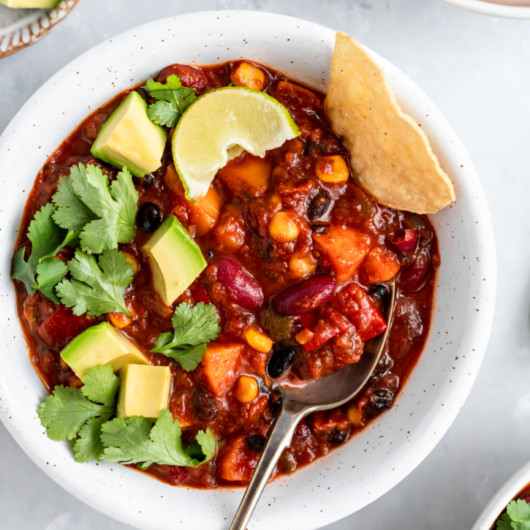 This is one of the best healthy food recipes for kids as it's a low carb dinner. If your kids are picky, finely chop the veggies and serve with rice. Then add cheese!
2. Ground Turkey Sloppy Joes
Looking for healthy fast food for kids? Turkey is a lean meat, a healthy alternative to beef. Slather on tomato sauce and you've got a tasty sloppy joe. 
3. Chicken Ramen Soup
When considering healthy food facts for kids know chicken ramen is perfect for winter. Kids will love slurping the noodles while you know there are no added preservatives. And to keep everyone healthy in winter, consider daily multivitamins for kids. 
4. Sweet Potato Mac and Cheese 
Add sweet potato for the base of the cheese sauce. The bright color will trick your kids into thinking it's loaded with cheese. This means you can half the amount of cheese than in the traditional recipe. 
5. Salmon Nuggets
With
Carrot Fries
Grab a handful of salmon nuggets and pair them with carrot fries. Not only is this daily healthy food for kids but it encourages them to eat fish. The ultimate brain food.
6. One-Pot Chicken Stroganoff 
Swap out the beef and add chicken. Everyone will love this classic stroganoff alternative. Plus, it saves on washing up.
7. BBQ Chicken Fajitas
Get the kids involved so they can wrap their own fajitas. Add a dollop of guacamole on warm tortilla wraps. And the grown-ups can add a dash of chili sauce.
8.
Masala
Frittata 
For a fun twist on a regular frittata recipe, add masala paste. Be mindful of the spice. Then pair with coriander, juicy cherry tomatoes, and avocado salsa. 
9. Tomato and Basil Soup
Tomato and basil soup is the best healthy food for kids. Add diced tomatoes and fresh basil for the ultimate flavor. And don't forget sliced baguette for dunking.
10. Upside Down
Shepard's
Pie
Make an upside-down shepherd's pie. Instead of layering it, deconstruct it. Serve the beef and veggie mixture atop mashed potatoes. 
11. Black Bean Quesadillas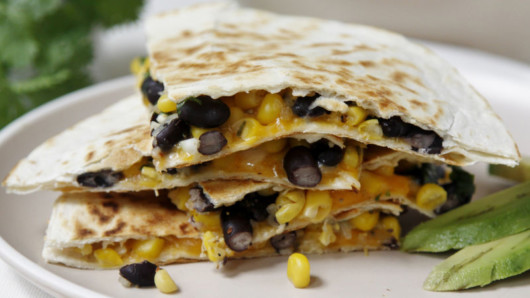 These quesadillas take minutes. If you like heat, use pepper Jack cheese. And don't forget sour cream.
12. Pasta
With
Bacon and Peas 
Hide veggies in this bacon pasta. Experiment with pasta shapes and serve. Feel free to swap out veggies for your favorites. 
13. Steak Bites
These are perfect for picky eaters. Whip them up and serve these for dinner. Plus, they're great with sweet potatoes.
There are many ways to make veggies fun with these recipes. Whether it's a healthy re-take on a classic or a new dish, there's something for everyone. Enjoy!