After you've busted your butt, worked up a sweat, burnt some calories, and did your body good, it's time to refuel and repair! We asked 14 fitness and nutrition experts about their favorite post-workout meals. Enjoy!

Christal Sczebel
[frame align="right"]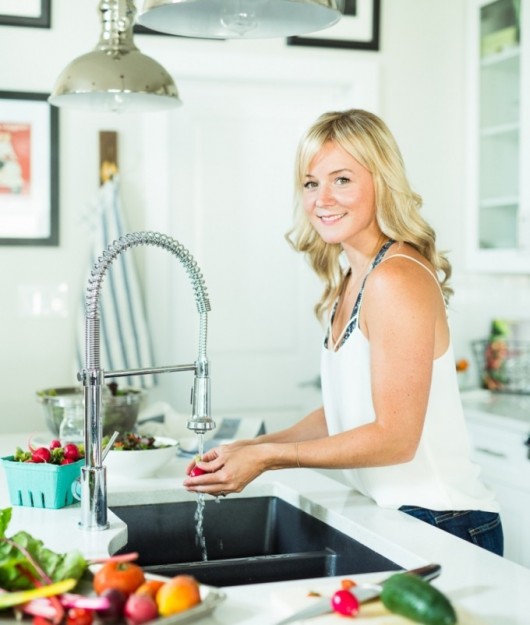 [/frame]
Christal has been practicing as a Holistic Nutritionist since 2010. She focuses on whole, clean, natural foods in every meal of every day. She also sees many clients in her practice that follow special diets such as gluten-free, vegetarian, acid/alkaline. Website: www.nutritionistinthekitch.com
What's your favorite post-workout nutrition?
I love small meals or snacks, for example:
Quick Protein Shake
Raw or Dry Roasted Nuts & Unsweetened Dried Fruit

Protein Smoothie 

(make with protein powder, some fruit, and throw some oats in the mix!) 

Banana & Almonds 

(another easy post-workout snack you can have ready in your gym bag or car!) 
Mary's Gone Crackers w/ Tuna and Mashed Avocado
Protein Powder & Nut Butter 
Chicken Breast in a small Whole Grain Tortilla w/ some Salsa
Lean Meat or Marinated Tofu on Salad Greens w/ some Quinoa 

Hummus & Higher Glycemic Veggies 

(such as carrots)
Hard Boiled Eggs & Whole Grain Toast
Dried Apple Rings & Cashews/Almonds/Walnuts

Protein Powder & Nut Butter 
Why do you like it?
Small meals or snacks that combine protein which helps your muscles recover, and carbohydrates that replenish glycogen stores are your best bet for getting the most out of your workout.
Why is it the best?
There is tons of research that shows that combining proteins with carbohydrates within fifteen minutes after exercise can almost double the insulin response in the body, resulting in more stored glycogen. So this combination is the key.
Sara Courter
[frame align="right"]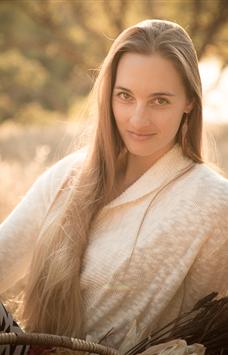 [/frame]
Sara is a writer, Certified Wellness Counselor, RYT, and Holistic Nutrition student based out of Northern California. Sara believes the key to holistic wellness is exclusive to the individual, and learning to navigate one's own body is the key. Sara has also been published in elephant journal, Yoga Modern, Odyssey Magazine. Website: www.saracourter.com/
Post-movement, especially vigorous movement, it's essential to get carbohydrates into the body within an hour to help replenish glycogen stores in the body. As a nutritionist, I follow a "no naked carbs" rule when ingesting a meal. This means never noshing on just a piece of fruit or veggies alone when having a meal; always pairing the carbohydrate with a clean protein and healthy fat. 
 What's your favorite post-workout nutrition?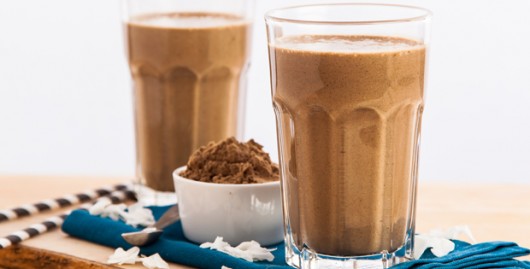 Power-Packed, Nutrient-Dense Smoothie
Simply chuck into your high-powered blender the following in this order:
2C filtered water (or 1C filtered water and 1C coconut water)
4C organic spinach
1C organic frozen berries
1/2 avocado
2Tbsp organic raw cacao powder
1tsp maca powder
1 scoop plant-based protein powder (my favorite is Sun Warrior Chocolate) or undentured whey
1tsp cinnamon, 1tsp pink himalayan salt, stevia (optional)
Why do you like it?
What I like about this smoothie is that it has ample healthy fat and fiber in the avocado, as well as a beneficial post-movement balance of potassium to sodium with the addition of pink himalayan salt, essential to replenishing electrolytes after a good sweat.
Why is it the best?
There are greens (I like to sneak them into ANY meal!), low GI fruit (berries are the best, high in antioxidants and lower in sugar), plus super foods cacao and maca (maca is an adaptogen, meaning it helps the body adapt to stress, which is beneficial post-movement when the muscles and tissues are recovering). With clean, no-sugar protein powder you're ensuring you get 17-20g of easily assimilable protein and the addition of cinnamon will help stabilize blood sugars as you digest your meal. Move your body, and then treat it to this delicious, nutritious, healing concoction! 
Joanna  Williams
[frame align="right"]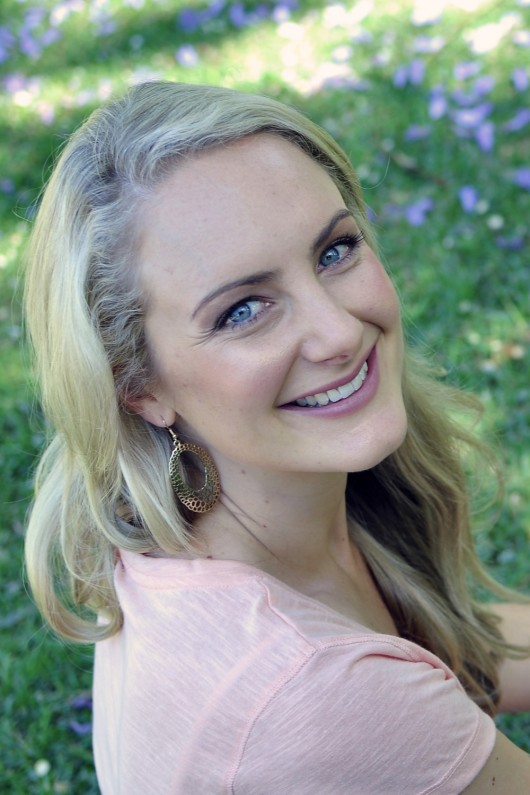 [/frame]
Joanna knows if you are feeding your body nourishing fruits and vegetables that are packed with nutrients, good quality forms of protein, complex carbohydrates, good fats such as avocados, coconut oil, nuts and seeds then your body is going to thrive off these foods, and you will feel vibrant, energetic and fulfilled. She truly believes that we are what we eat. Website: www.loveandnutrition.com.au
 What's your favorite post-workout nutrition?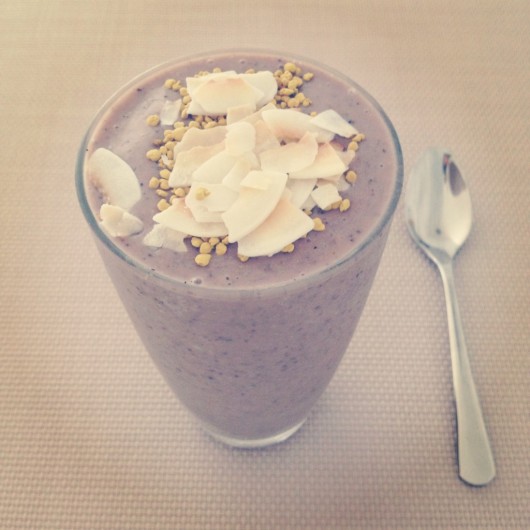 Banana, Blueberry & Coconut Protein Smoothie
Ingredients:
300ml coconut water
1 handful of ice
1 dessert spoon of chia seeds
1 frozen banana
1/2 cup blueberries
1 serve good quality vanilla protein (brown rice, pea or whey protein)
1 dessert spoon of greek yoghurt (optional)
Toppings – some good choices are bee pollen, coconut, crushed nuts, raw buckwheat
Instructions:
Take frozen banana out of freezer about 10 minutes before making smoothie – this will help it to soften a little
Pour coconut water into blender first
Add all other ingredients
Blend until smooth
Pour into glass with your favourite toppings
Why do you like it?
This is a quick and easy post workout smoothie that is highly nutritious. It is really important to replenish your body with protein following exercise to help build and maintain muscle mass. 
Why is it the best?
By including either whey or vegan protein powder in this smoothie, it is more easily digested and bioavailable within the body, helping it to be released quickly and effectively. The banana helps to replenish potassium levels that may be lost through sweat and the coconut water is high in electrolytes, making it a great drink to consume, particularly after high intensity cardio or long distance running such as a half or full marathon.
Not to mention this smoothie tastes amazing! Just one sip and you be taken straight to a tropical island. A little bit sweet, a little bit tangy and oh so yummy!
Cassandra Forsythe
[frame align="right"]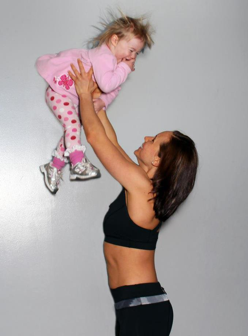 [/frame]
Cassandra Forsythe PhD, RD, CSCS, CES, is a mother, entrepreneur, author, nutrition expert, scientist, teacher, and fitness and health enthusiast. She is an Assistant Professor of Kinesiology at the University of Connecticut where she teaches students about Exercise Science, Physiology, Coaching and Sports Administration.
 What's your favorite post-workout nutrition?
 I prefer to eat my post workout food, rather than drink it.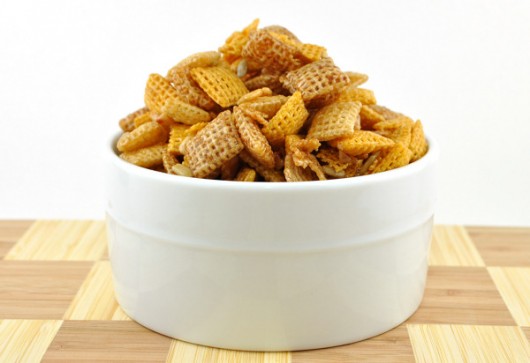 Quick Post-Workout Recovery Meal
Take 2 scoops Paleocleanse Pea Protein mixed with water.
Pour over 1 Cup Corn or Rice Chex mixed with 1 Tbsp Organic Raisins and 1 Tbsp Chopped Walnuts
Why do you like it?
I love cereal, but cereal isn't the best thing to eat for breakfast; it's better kept as a post workout, because cereal is usually a faster acting carb source.  I choose low sugar cereals such as Organic Oat O's (Cheerios), or Chex because I don't want too much of a sugar rush. Then, to add a bit extra sweetness, I add raisins. I add the walnuts for some good healthy fats that help to slow digestion a bit, and keep me full longer. 
Why is it the best?
Paleocleanse is a dairy-free, complete protein source. It also has detoxifying properties. Corn and Rice Chex are Gluten free. Raisins are rice in the powerful antioxidant, resveratrol. Walnuts are a good source of omega-3 fats 
Lani Muelrath
[frame align="right"]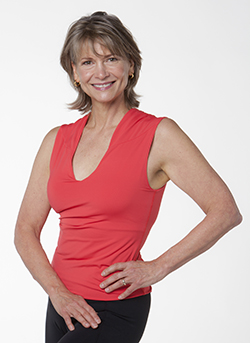 [/frame] Award winning Lani Muelrath, M.A., CGFI, CPBN, FNS – The Plant-Based Fitness Expert – specializes in helping people who struggle with health, weight and energy levels transform their bodies – and their lives – without going hungry or grueling, excessive exercise.
Certified in Plant-Based Nutrition through Cornell University, Lani holds a Fitness Nutrition Specialist Advanced Credential from the National Academy of Sports Medicine. Website: www.lanimuelrath.com
 What's your favorite post-workout nutrition?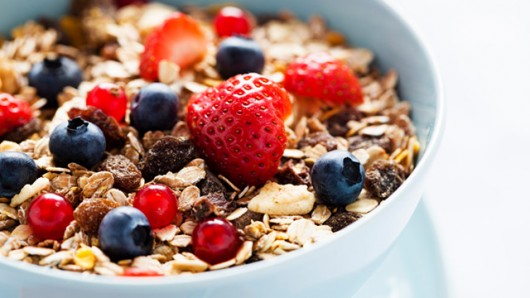 My favorite fuel-up immediately following a workout is fresh fruit. I like to follow the fruit with something more substantial, such as a robust bowl of whole grains topped with more fresh fruit – the perfect finish to an early morning run – and a good grainy slice of toasted bread with a thin spread of nut butter. Though some people like to pound down smoothies and juices after exercise, I prefer to chew my food – an important element in hunger satisfaction.
Why do you like it?
Fruit digests quickly and replenishes depleted glycogen stores in the muscles, making energy readily available for the next bout of activity. 
Why is it the best?
When eaten within a half an hour or so after activity, you optimize this restore factor. Plus, fruit always tastes so darn good after exercise. 
Chloe Elgar
[frame align="right"]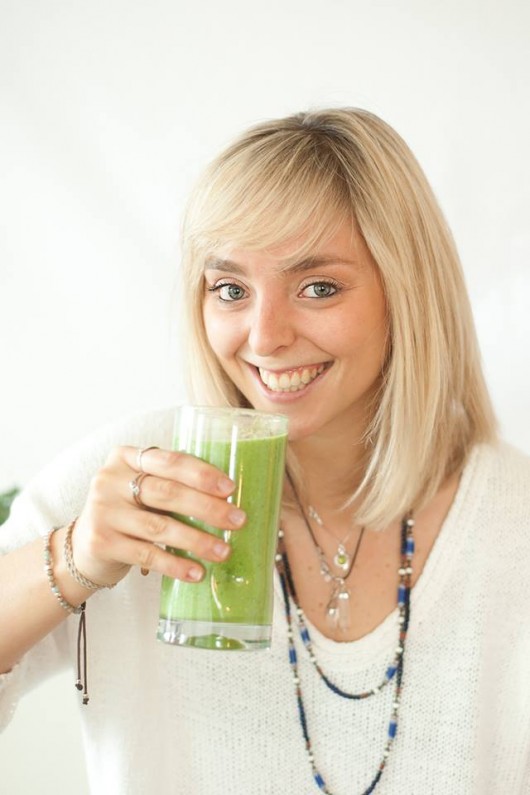 [/frame]
Chloe Elgar, founder of Chloe's Countertop, is a Holistic Nutritionist, Natural Food Entrepreneur (Certified Nutritional Practitioner) and a passionate writer. Specifically, Chloe works with clients in leading them on a journey to rediscover a conscious love for themselves through nutrition and empowering and educating them to develop a happy, healthy and healing relationship with food. Chloe incorporates her background in Psychology and English (BA) with the passion and knowledge as a Holistic Nutritionist into her practice. Having grown up with a history of eating disorders and an unhealthy relationship with food and body image; Chloe offers a warm and empathetic approach to her life and practice. Website: www.chloescountertop.com 
 What's your favorite post-workout nutrition?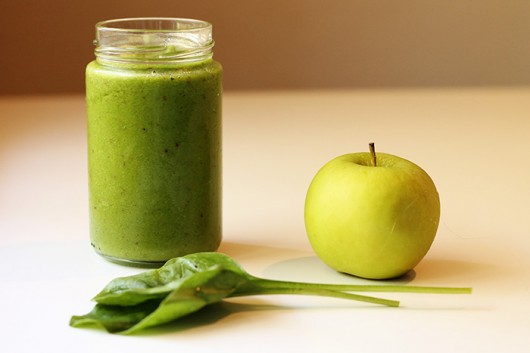 Post-Workout Shake 
Ingredients:
2 Cups Kale
1 Cup Spinach
Handful Coriander
1/3 Cucumber
1/2 Avocado
2 inch piece Ginger
2 tsp Vanilla
1/2 Lime, juiced
1 1/2 cups Almond milk (unsweetened)
1 scoop Sun Warrior vegan brown rice protein (15g protein)
Wheatgrass (optional)
1 tsp Spirulina
1 Tbsp Coconut oil
1 Tbsp Chia seeds (pre-soak in water if you like)
Instructions:
Blend all ingredients.
Why do you like it?
This shake is not only a wonderful source of high-quality, organic and nutritious carbohydrates, protein and fats, it is also incredibly hydrating and alkalising to the body. In addition, I add an MCT oil to help with your body's overall recovery as well as act as a source of fuel and energy for muscle recovery and fat metabolism. 
Why is it the best?
The two important food groups to focus on post-workout are carbohydrates and protein. Providing your body with the right & available nutrients will prompt it to utilize the workout more to it's benefit. Immediately post-workout, ( 20-30 mins after) it is optimal to get a good source of carbohydrates in, so that your body can immediately begin it's recovery.   A piece of fruit like an apple, grapefruit or berries are a great option. Research suggests that the most optimal post-workout snack should have a 4:
1
 carb to protein ratio, thus I suggest a piece of fruit or post-workout drink.  
Andrea Ovard
[frame align="right"]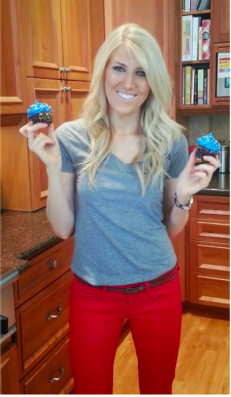 [/frame]
Andrea is a Registered Dietitian who is passionate about healthy eating and healthy living but also letting herself indulge once in a while with delicious treats. Website: 
www.bakingdietitian.com
.
 What's your favorite post-workout nutrition?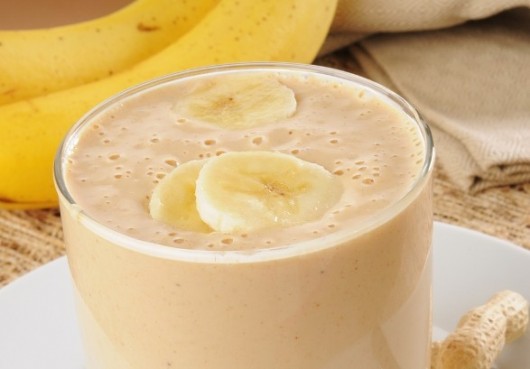 Peanut Butter & Banana Post Workout Shake
Ingredients:
1/2 frozen banana 
6-7 ice cubes
1/2 cup skim milk (or milk of choice) 
2 Tbsp. natural peanut butter
1 tsp. honey (or other sweetener of choice) 
2-3 Tbsp. granola of choice (for topping)
Instructions:
Blend altogether.
Why do I like it?
First of all – who doesn't love peanut butter and banana? It's the perfect combination with the creamy smoothness of the peanut butter and the sweetness of the banana and if you add the granola on top it adds another fun element with the crunchiness. It's perfect for a post workout snack because it's fairly light but also filling and it's a perfect cold and refreshing treat after a long hot, sweaty workout!
Why is it the best?
One of the main reasons this is a great post workout snack is because it's made from all natural ingredients (depending on what granola you choose, of course). There are no weird additives, it's all real food! It also provides 15g protein (based on using skim milk and
Nature Valley protein granola
). It's a great mixture of protein to rebuild muscle and carbs to replenish your energy stores. So try it out and enjoy!
Brittany Mullins
[frame align="right"]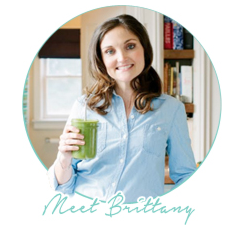 [/frame] Brittany is a health coach and personal trainer who lives in Richmond, Virginia. She is passionate about food, fitness and living a healthy lifestyle and she started her blog
in March 2008 as a way to share her passion, provide quality healthy recipes that taste delicious and help others that are on looking to cook and live a little healthier. Website: 
www.eatingbirdfood.com
 What's your favorite post-workout nutrition?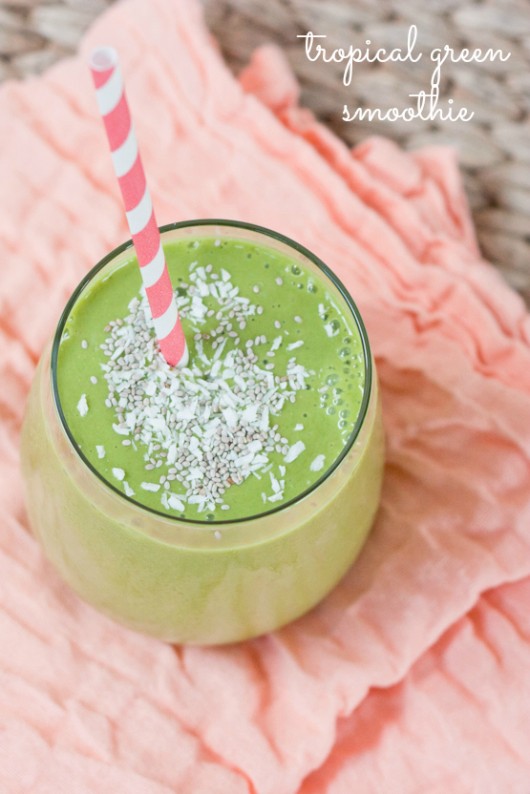 Tropical Green Smoothie
Ingredients:>
½ frozen banana
½ cup frozen mango
1 cup Almondmilk Coconutmilk Almond Breeze
1-2 cups baby spinach
1 scoop brown rice protein powder
½ Tablespoon chia seeds
1 teaspoon unsweetened shredded coconut (optional)
Instructions:
Place all ingredients except the shredded coconut into a high-powered blender and blend until smooth.
Sprinkle a few extra chia seeds and the unsweetened coconut on top. Enjoy!
Why do you like it? 
It has a great combo of protein, carbs (from the fruit) and healthy fat to replenish your body after a tough workout.
Why is it the best?
The best part? It tastes like a concoction you'd order while lounging on a tropical island… you know, the ones served with a little umbrella.
Lauren Venosta
[frame align="right"]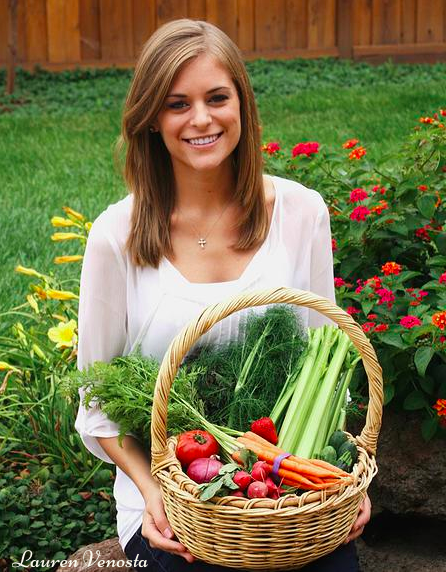 [/frame]
Lauren has a Bachelors of Science degree in Foods and Nutrition from San Diego State Univeristy. With this clinical nutrition training, she is able to blend the clinical aspects of nutrition with holistic practices in order to fulfill the distinct needs of each client. More about Lauren is on www.totalbodynourishment.com.
What's your favorite post-workout nutrition?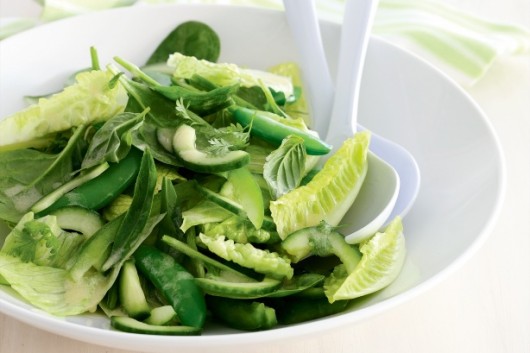 The Perfect Salad
Ingredients:
1 cup chopped organic romaine
1 cup organic spinach
¼ cup cooked lentils
¼ cup organic broccoli florets
¼ cup chopped organic cucumber
2 Tbsp organic shredded carrots
2 Tbsp sliced organic green onion
½ avocado, cubed
1 Tbsp walnuts, chopped
Handful of micro greens
Dressing
¼ cup extra virgin olive oil
¼ cup flax oil
5 Tbsp Bragg's raw apple cider vinegar
2 tsp yellow mustard
2 tsp Italian seasoning
1 tsp Himalayan pink salt
Black pepper, to taste
Instructions
Mix salad ingredients in a large bowl.
Whisk together dressing ingredients.
Add desired amount of dressing to salad.
Toss to mix well and enjoy!
Why do you like it?
Post-workout nutrition is highly important. We all workout to achieve results. The quicker you can recover from a workout, the faster you will improve. 80% of recovery has to do with nutrition. That means 80% of recovery is in your control.
Why is it the best?
High quality food after a workout is what's important. Exercise is a form of stress on the body. You're breaking down body tissue, muscles, cells, ligaments, etc. What you eat after a workout is what your body is going to use to rebuild. High quality, plant based foods after a workout is the best way to become strong and healthy. Protein is important but plant based protein is much better for your body than animal protein. Did you know that per 100 calories, broccoli has double the amount of protein than steak?
Tomm Coles
[frame align="right"]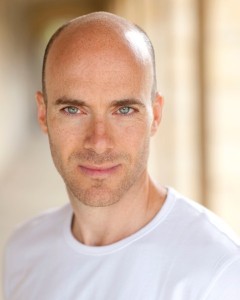 [/frame]
Tomm is co-Founder and director of Paget & Coles, a specialist nutrition and lifestyle consultancy based in central London. Tomm studied Nutritional Therapy at the University of Bedfordshire and the Institute for Optimum Nutrition, Richmond, where he graduated with a distinction. Website: www.pagetandcoles.com
When it comes to the perfect post-training drink it has to depend on numerous factors. How hard did you train, how long did you train for, what intensity did you train at, and what is your goal. I work primarily with endurance athletes where the focus is largely on replenishing glycogen stores and providing a good quality complete source of BCAA-rich protein within the 30 minutes immediately after training.  
 What's your favorite post-workout nutrition?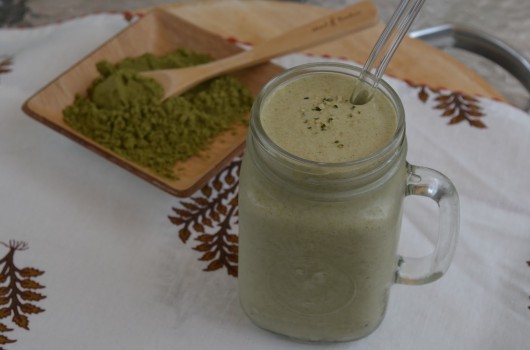 Ideal Post-Workout Smoothy
For the ideal post-workout smoothie I would prefer to combine the protein and carbohydrate myself as I don't like a lot of the unnecessary fillers they add to commercial products, and I'm not a fan of flavorings and sweeteners. I would ensure that the whey powder would be as pure as possible, ideally from grass fed organic cows. Many of my clients don't get on with whey so I often to use a blend of vegetable proteins, or if they can stomach the earthy taste then hemp protein powder is a good source of complete-protein. 
I get my clients to switch to medium GI carbohydrates (sweet potatoes, dried fruit, fruit juice, brown rice) in the extended post-training window. This extends for the same amount of time after the training session as the session itself lasted, so if you went on a two-hour run then up to two hours after training you can prioritise medium GI foods during this time to replenish glycogen stores fully. After this period I then suggest going back to a strict Paleo style diet for the rest of the time.
 Why do you like it?
In the 30-minute period, when the muscles are at their most insulin-sensitive, this is one of the rare occasions when I will advocate the use of high GI sugars (glycemic sugars), which are often overlooked in a post-training drink.
Why is it the best?
Sugars, at this stage are so important, not just for replenishing glycogen stores, but also for stimulating anabolic processes and driving the protein to the muscle for repair. I combine high GI sugars with protein in a ratio of about 4-5:1, depending on the person and how intensive the training session was.
Having competed at Ironman level myself and having experimented with numerous different eating styles along the way, I have become a keen advocate of a modified Paleo diet for athletes, and this style of eating recognises the use of sugars at specific times around your training window. And while the initial 30 minutes is key, the extended post-training window should also be taken into account. 
Trial and error is the gold standard. Every body works differently so keep a journal, try different things, try adding more sugars or experimenting with different protein powders, and monitor your results. You can always pull it back, but the key is to find out what works best for your body.
Vanessa Vickery
[frame align="right"]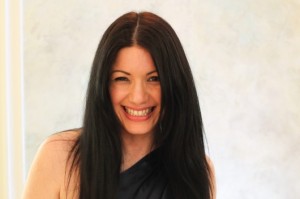 [/frame]
Vanessa Vickery is a qualified nutritionist, a life & wellness coach in-training, and a mother of two gorgeous and energetic toddlers. She has created Becomingness, a health and wellness website, to help women achieve their health and wellness goals by providing accurate, accessible information, as well as offering valuable products and services that promote motivation, empowerment, self-belief and happiness. Becomingness is the ideal starting point for women who want to take charge of their health, but are not sure where to begin.
 What's your favorite post-workout nutrition?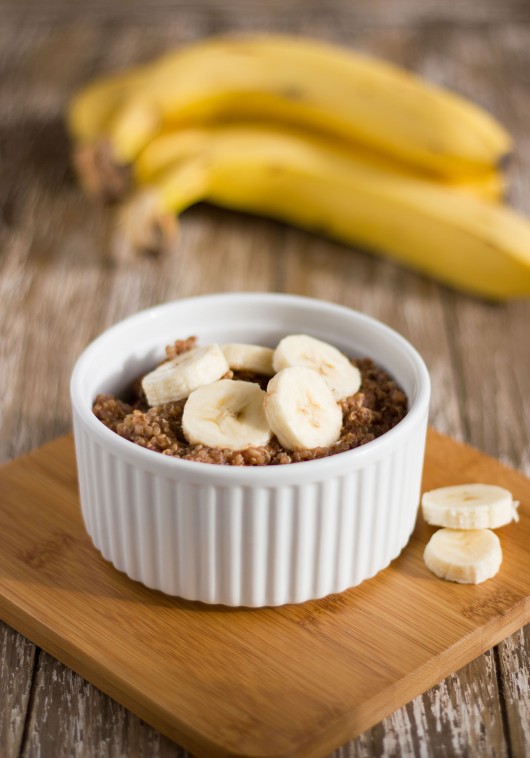 Chocolate Banana Breakfast Quinoa
Serves 1
Ingredients
1/2 cup quinoa, rinsed (I used organic, white grain quinoa)
1 cup almond milk (or water for nut free version)
1/2 banana, mashed plus extra slices for topping
2 teaspoons cacao
1 tablespoon honey or organic maple syrup
Instructions
Bring almond milk (or water), quinoa to a boil in a medium saucepan
Turn heat to low and simmer, covered for 15 minutes, or until the water is fully absorbed
Remove from heat
Cover with a tea towel or napkin and rest for 5 minutes
Add mashed banana, cacao and your sweetener and mix through well.
Serve with sliced banana
Why do you like it?
This is my favourite breakfast/snack quinoa recipe as I am a big fan of chocolate and banana and love to find healthy recipes that contain these ingredients.
Why is it the best?
This meal is a great post work out meal as it has a good balance of carbohydrates and protein; which are important to replenish your energy stores, improve your muscle size and quality and repair any damage caused by the workout.
The benefits of the main ingredients are:
Bananas are fast acting carbohydrates as they are easy to digest and supply you with a lot of energy very quickly. They also help to restore your body's level of glycogen, which in turn rebuilds damaged muscles. They are also a great source of potassium
Quinoa is one of the most nutritious foods going around. It is one of the few complete sources of protein, with all eight essential amino acids covered. It also contains fibre (which is important for gastrointestinal health), iron (which is needed for carrying oxygen around the body), magnesium (required for cell function and growth), calcium and manganese (important for bone and nerve health), folate (a component of DNA) and vitamin E (which is a powerful antioxidant).
Cacao contains magnesium and many other essential minerals, vitamins and antioxidants.
Komel Crowley
[frame align="right"]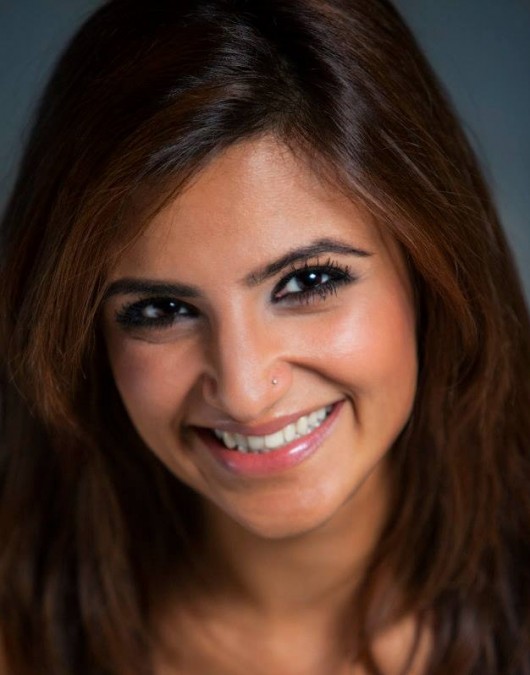 [/frame]
Komel Crowlye is a registered and licensed dietitian, eating psychology coach & certified LEAP therapist specializing in emotional eating, eating disorders, food sensitivities, and the no-diet nutrition therapy approach. Website: www.mindbodydietitian.com
What's your favorite post-workout nutrition?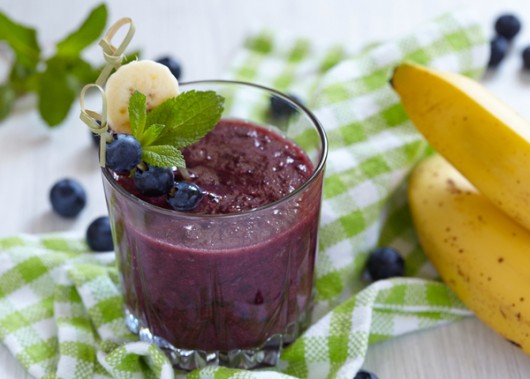 Recovery Booster
I will switch between animal and plant sources such as flax seeds, chia seeds, quinoa, and hemp. When using a commercially prepared powder, I like to choose a good quality protein that contains at least 80% whey protein concentrate. I will also add 1-2 T of powdered gelatin (collagen hydrolysate) to my smoothie which is a great supplement for anyone that is on a moderate to high (animal) protein diet. Here's what you'll need:
Ingredients:
1/2 cup- 1 cup Almond Milk (may need more if you like thinner consistency)
1 Frozen Banana peeled, cut into 2 inch chunks
1/2 cup – 1 cup frozen blueberries
1-2 Scoops of your favorite protein powder (vanilla or unflavored best)  
1/2 packet Stevia or honey (optional)
1-2 Tablespoon freshly squeezed orange juice (optional) 
Instructions:
Place frozen banana chunks and almond milk in blender and mix until a few small chunks of banana remain.
Now add blueberries and mix again.
Add more almond milk at this point if needed.
Once there are very few visible chunks of whole fruit remaining, add protein powder and blend until smooth.
Serve in cups and top with fresh blueberries.
Why do you like it?
My smoothie contains between 15-20 grams of protein which is ideal for tissue repair and synthesis post-exercise.
Why is it the best?
My Recovery Booster post-workout smoothie recipe is ideal for those looking for a quick delicious slurp of adequate amounts of carbohydrates to replenish your energy stores as well as protein to help build and repair your muscles. Carbohydrates are particularly important if you're an athlete, but if you're an average person exercising to lose weight, it isn't as crucial.
 Mark McManus
[frame align="right"]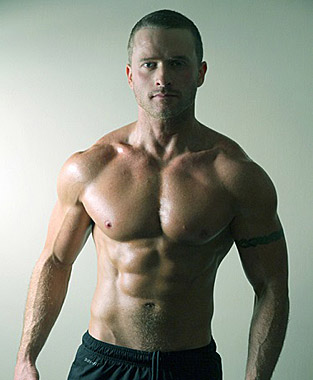 [/frame]
Mark  is a trainer and author whose  primary goal is helping people build muscle fast. He blogs at MuscleHack.com.
What's your favorite post-workout nutrition?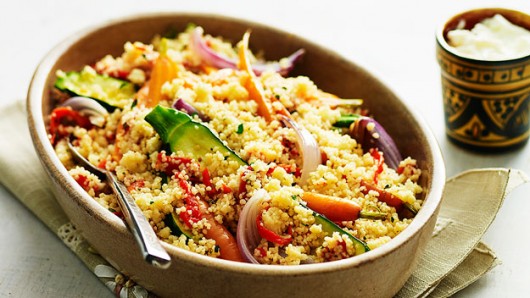 I take a 40g whey shake immediately after the workout and have a meal any time within 3 hours of finishing the workout.
For the meal, I keep it simple. I can meet all my post-workout needs easily with this:
Few scoops of frozen veg (consisting of broccoli, carrots, peas, cauliflower)
Couscous
Butter
120g or 4 ounces Chicken (or any meat basically)
I get my low glycemic carbs, some natural fat for testosterone, and 120g chicken gives me another 30g protein boost within 3 hours of training.
Maggy Boyd
[frame align="right"]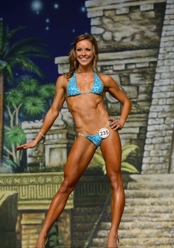 [/frame]
Maggy Boyd is a nutrition graduate student at the University of Illinois- Chicago, studying to become a Registered Dietitian. Maggy competed in her first bodybuilding and National Physique Committee competition in Women's Bikini at Europa Dallas in May 2014.
Currently, Maggy is a full-time graduate student living in the Chicagoland area and contributing her knowledge in the nutrition and fitness world through her website: www.nutritiousfoodie.net. She is active on Instagram @Nutritiousfoodie.
What's your favorite post-workout nutrition?
My favorite post workout meal is overnight oatmeal with protein powder! This is my favorite post workout meal in the morning after fasted cardio or lifting weights. I love finishing a workout and knowing breakfast is already waiting for me.
Simple Strong Oatmeal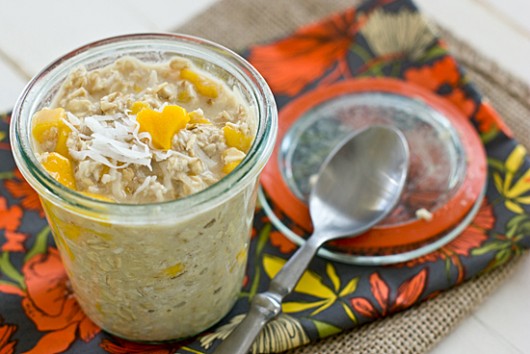 Instructions:
The night before combine
1/4 cup rolled oats with 1 scoop flavored protein powder
Cover with water, and place covered in the fridge.
In the morning, stir and add water if necessary.
Optional:
Add fruit, nuts, and spices.
My absolutely favorite combination is oatmeal with banana protein powder (ISO-100) and PB2 (peanut flower). YUM!
Why do you like it?
This protein powder oatmeal is so rewarding and refreshing because my muscles are immediately refueled by the protein powder and the oatmeal gives my body the energy I need to continue my day strong.