Maps? Yes, but not usual ones. Take a closer look and you will see that they show iconic foods of each country.
This is a great work of Henry Hargreaves and Caitlin Levis who were originally inspired by travelling.
1. India. Bananas.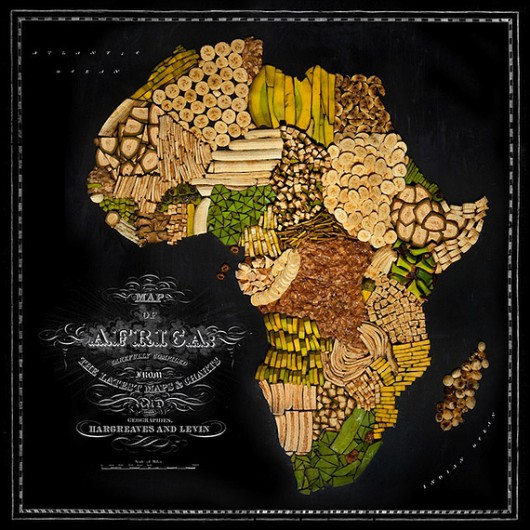 2. Australia. Shrimps.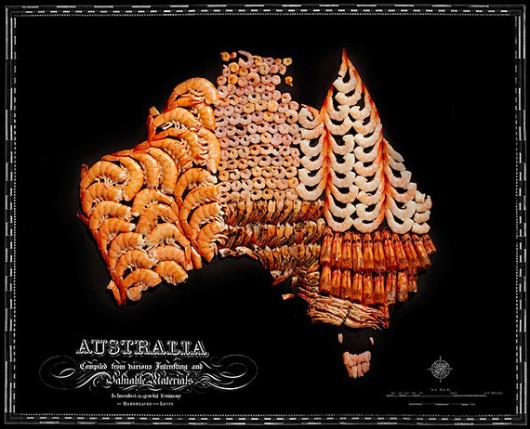 3. China. Noodles.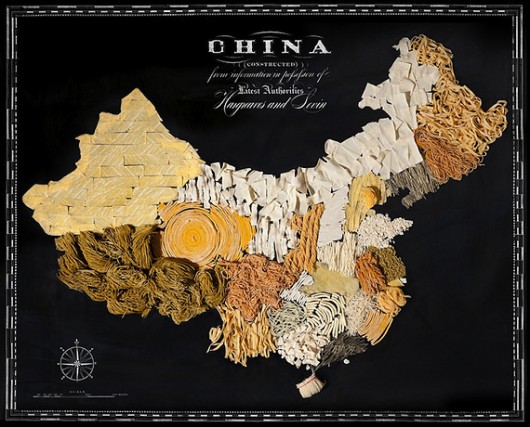 4. France. Bread and Cheese.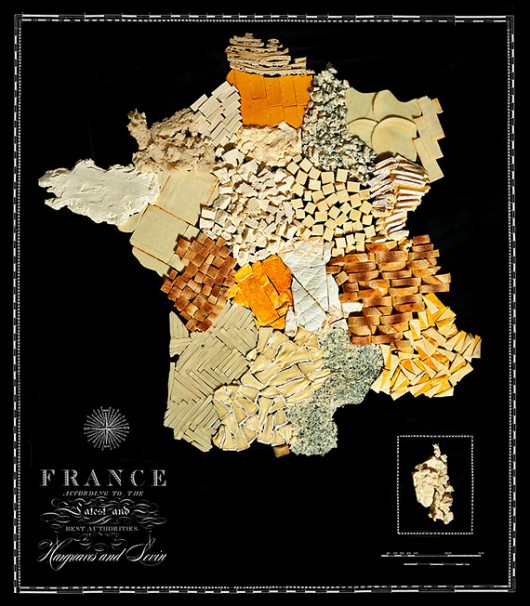 5. India. Spices.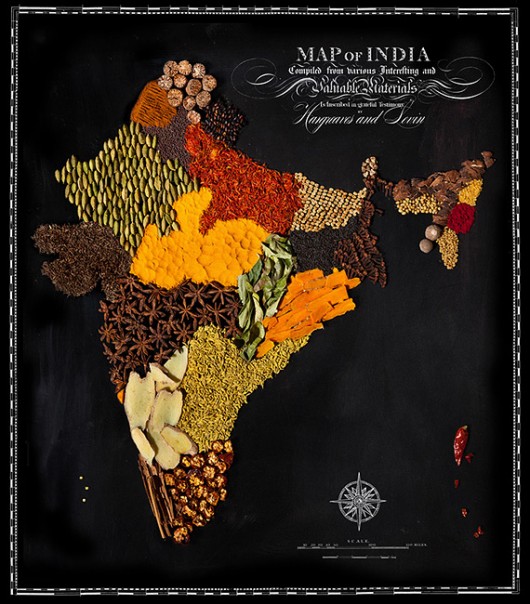 6. Italy. Tomatoes.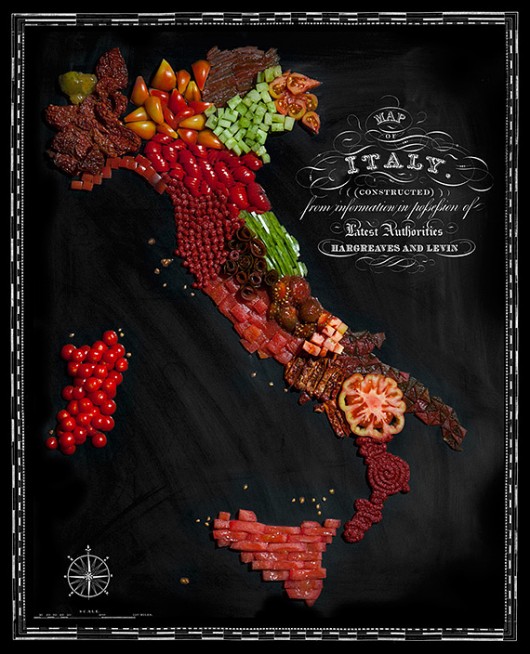 7. Japan. Seaweed.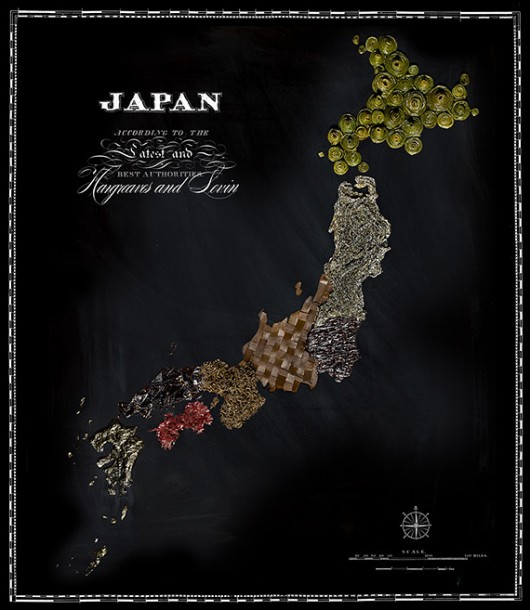 8. New Zealand. Kiwi Fruit.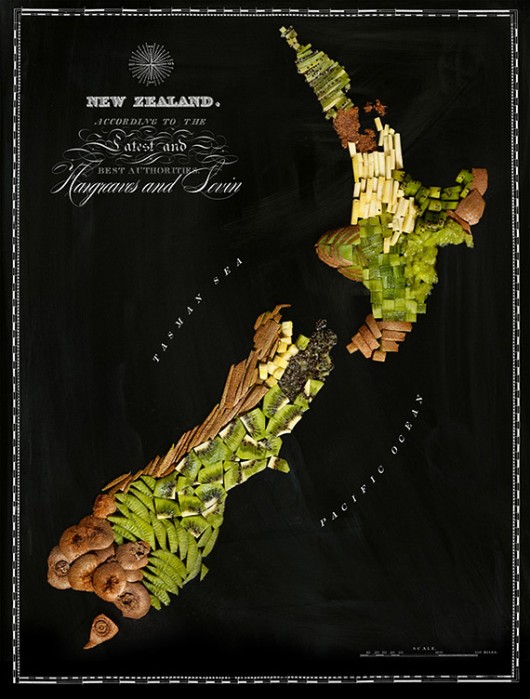 9. South America. Citrus.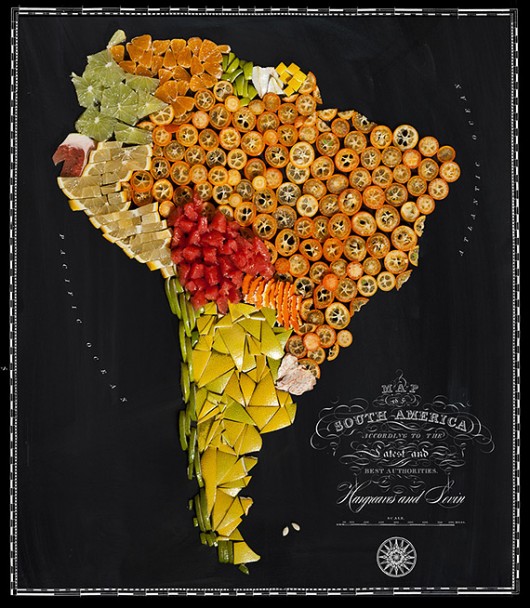 10. Great Britain. Biscuits.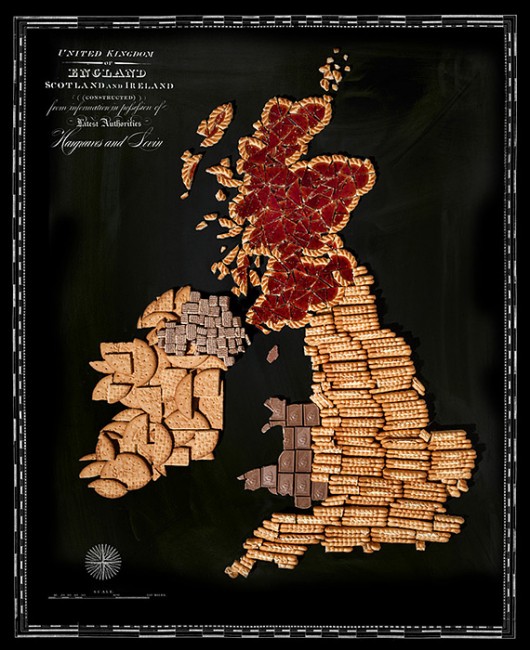 11. United States. Corn.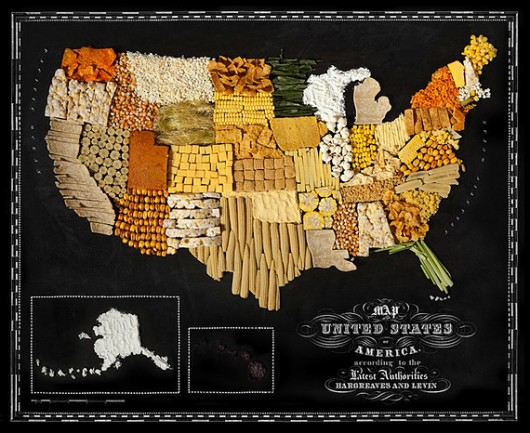 Share! 🙂