Medical facilities will always strive to give their patients the best possible care, but will sometimes neglect the patient's experience. Without the patients, such facilities won't have a reason to remain open, which goes to show how important it is to ensure that people who visit are comfortable and happy.
When someone feels unwell, they want to have some reassurance that there's a professional looking out for their best interests. There's no better way to show that the facility cares about their patients than by improving their experience through the following ways:
Improve Patient Flow
No one likes waiting in line, especially for hours on end, and even more so when you're ill. The patient flow is an integral part of their experience, which medical facilities have complete control over.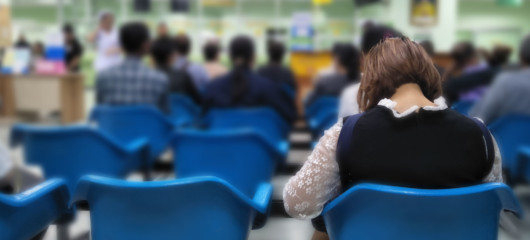 Some practices rely on software options for scheduling appointments, bookings, payments, and much more. The digital platform streamlines the functions to provide a quick turnaround time for patients.
Online solutions, like the Relatient Platform, allow patients to provide feedback about their experiences at medical facilities they've been. The clinic staff can address these concerns or give a response to the comments received before more patients provide the same feedback.
Effectively Communicate With Patients
Patients who are already in extreme discomfort from their injuries or illnesses need to receive clear and concise instructions or feedback, as well as the necessary empathy for their situation. They need reassurance that staff members consider their needs while doing their best to assist each patient.
Effective communication must also include important pieces of information, like office hours and contact details of staff members and the facility itself. 
Don't Overschedule the Day
Doctors need to take their time with each patient. Seeming rushed would deter a patient from visiting again as it'd make them believe that staff members aren't prioritizing their concerns. Overscheduling causes significant delays in the patient flow; in turn, the patients become agitated with their waiting times.
Pay the necessary attention to each patient's questions, ask them more about their symptoms, and make them see and feel how important and valued they are. 
Ensure That Patients Understand Everything
Medical personnel may forget that laypeople don't have the same understanding of the bodily systems and their functions. Patients would often leave the medical office feeling confused or emotional simply because they didn't understand what's happening.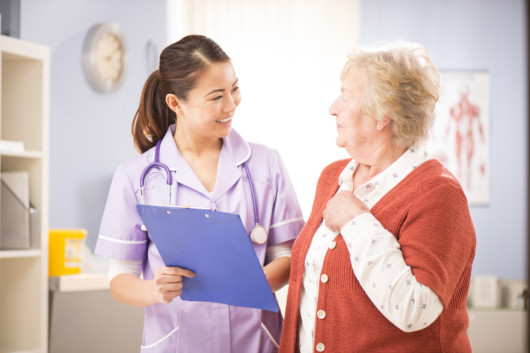 When patients feel that doctors are honestly explaining everything to them based on their level of understanding, they tend to have a much smoother experience.
Take Time to Educate Them on Their Health
Patients may walk into the office with specific health concerns, but the expert eyes of medical professionals may notice way more. Upon finding those other aspects of their health that need improvement, medical staff should talk with the patients about them.
Preventing an illness would always be better than finding a cure later on, and patients will appreciate that staff take the time to address such concerns.
Inform Patients of Possible Delays
Delays are sometimes inevitable, but this doesn't mean patients have to sacrifice a good experience. Proper communication sent via message or email about the delay would put the patients at ease instead of creating stress.
Make Sure Patients Are Comfortable
Soft, cushioned seating in a waiting room with a regulated temperature would contribute to patients' comfort. Other improvements to consider would include a water cooler, fresh plants, adequate lighting that's not too bright, and toilet facilities.
All of these should be clean and tidy to add the extra element of relief to patients who visit the offices for their medical treatments.
Have Information Available for Patients to Read
Patients like to stay informed about their health, and having some pamphlets or handouts ready for them about the most common issues they may have would help them get more clarity. Doctors won't have to spend hours explaining the whole illness or treatment if patients have already read the information sheet.
Keep Staff Members Happy
Receptionists, lab staff, medical assistants, and even kitchen staff or cleaners all have a part to play in the patient's experience. If one is unhappy, they're more likely to channel that into their work and take away from the positive environment the facility is working hard to portray. Keeping staff happy would almost always result in a better patient experience.
Assist Patients With Medical Forms
One of the things patients have difficulty dealing with is completing forms. Patients would have a much better experience if the documentation was minimal.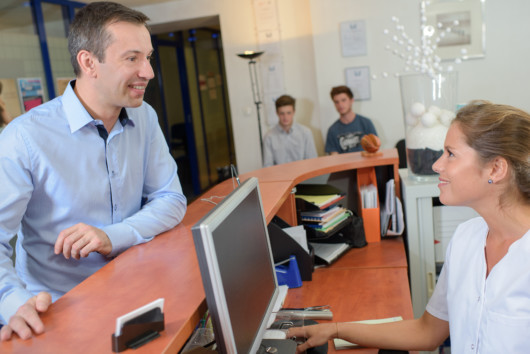 Assist the patients with this task by having online forms that'd make for quicker completion and storage than printed forms.
Follow up With All Patients
Doctors and medical personnel who follow up with patients are concerned about showing them that there's a sense of urgency and priority given to their health and wellbeing. It adds to the patient's experience by establishing trust in their medical caregiver.
Create an Online Presence
Social media can have a massive impact on a patient's daily life. Some may turn to social media or other online avenues to find information about medical practices and available therapies. With well-constructed, informational pages online, medical procedures can provide all the information they need to click a button.
Offer Telehealth Sessions Where Possible
Some patients prefer telehealth sessions instead of an in-office visit to save time and effort. Moreover, offering a wide range of services would improve the patient's experience and make them more inclined to recommend the facility to others. 
Being flexible enough to accommodate the patients, while retaining firm boundaries regarding time management would mean that both doctor and patient enjoy their interactions instead of dreading them.
Validating Patient Experiences
Medical staff should have to keep in mind that their patients are human beings with human needs. Just think about whether it'd be comfortable to visit the doctor's office when no one considers even the most basic human needs.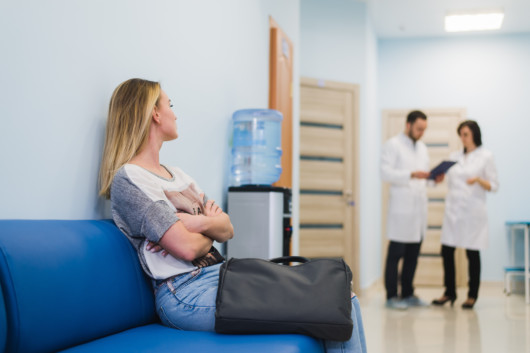 Keeping patients happy and healthy involves more aspects than just providing adequate medical care. They need to trust, feel cared for, and know that they'll receive the help they seek from professionals.