Are you a lover of beauty? If so, you'll love what plastic surgeons and aesthetic care offer. Aesthetic care is a branch of medicine that focuses on the skin, tissues, and their appearances. These services can help your skin look more youthful by removing blemishes and evening out your complexion.
In addition, aesthetic care can also reveal a natural glow and leave your lips looking plumper and fuller. 
With these tips, you'll not only be able to see the benefits of aesthetic care but learn how to implement it into your everyday life for smoother skin and fuller lips in no time.
1. Consult With an Expert
The first step in your journey towards brighter, healthier skin and lips is to consult with an expert. An expert might be a dermatologist, aesthetician, or any other professional with experience in the aesthetics field.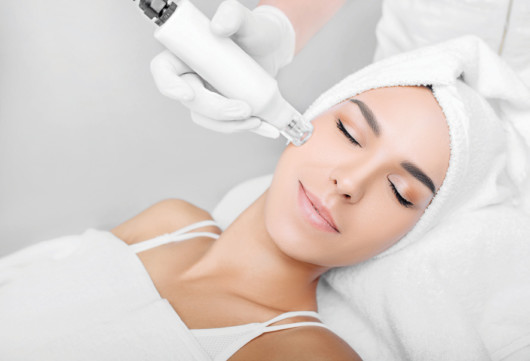 In this appointment, you can discuss your skincare goals and how aesthetic care can help you achieve them. Remember to view their photo gallery of before and after pictures. It will help to set yourself up for success and allow you to feel more confident with the services you're receiving.
2. Exfoliate Your Skin
Exfoliating your skin is a highly recommended step in the process of brighter skin. Exfoliating removes dead skin cells and helps promote healthy new skin growth. You can do this with a chemical peel, a liquid formula applied to the skin, left on for a set period, and then wiped off.
Alternatively, you can do this with a physical method, such as a scrub. Exfoliating can help reduce acne breakouts, blackheads, and oiliness and allow your skincare products to absorb better. 
It can also help to brighten your complexion by removing dark spots.
3. Protect Your Skin and Lips With SPF
The sun is harmful and can cause sunburns that lead to uneven skin tones and wrinkles. If you spend time in the sun, sunscreen is essential to protect your skin.
If you're interested in aesthetics and want to add some glow to your skin, a sunscreen with a light tint can help to improve your skin tone. 
On top of protecting your skin and lips, sunscreen can also help to prevent wrinkles and fine lines.
4. Get Rid of Dark Circles
Dark circles under your eyes can make you appear tired and older. If you're interested in aesthetics and want to brighten your under-eye area, retinol can help to reduce the appearance of dark circles.
Retinol is a form of vitamin A commonly found in anti-aging skincare products. It helps to create a smooth, even-looking surface and reduces the number of acne breakouts you get.
5. Add Volume to Your Lips
A hyaluronic acid lip injectable treatment is an option if you're interested in aesthetics and want to give your lips some plumping action. Hyaluronic acid is a naturally occurring substance in your body that can plump up your skin and add volume to your lips through a simple injection.
The lip treatment is a non-invasive, topical solution you can apply daily to achieve fuller lips.
6. Try Light Phototherapy
Still interested in aesthetics and want to reveal a naturally glowing complexion? Light phototherapy can help. Light phototherapy is a treatment that uses a specific type of light to treat acne, redness, and uneven skin tones. It's also been shown to reduce the appearance of wrinkles.
FAQs
What Is Meant by Aesthetic Care?
The phrase "aesthetic medicine" refers to a broad range of medical disciplines that target improving cosmetic appearance by treating issues like scars, skin laxity, wrinkles, moles, liver spots, excess fat, cellulite, hyperpigmentation, and spider veins.
What Distinguishes Cosmetics From Aesthetics?
Cosmetic treatment refers to procedures that are solely for improving appearance. However, aesthetic treatment goes much further than merely improving appearance. It also needs balance and harmony.
What Sort of Surgery Is Regarded as Aesthetic?
Aesthetic plastic surgery refers to operations that enhance the appearance of the face and body. They include facelifts, breast augmentation, breast reduction, eyelid surgery (blepharoplasty), rhinoplasty, stomach tucks (abdominoplasty), and fat removal (liposuction).
What Distinguishes a Plastic Surgeon from An Aesthetic Surgeon?
Aesthetic or plastic surgery refers to surgical procedures designed to improve appearance. The term is often used interchangeably with cosmetic surgery, although aesthetic surgery is broader in scope. Cosmetic surgery is usually done to correct deformities or injuries.
What Aesthetic Procedures Are Most Popular?
There are many cosmetic procedures, each with its benefits and drawbacks. Some of these procedures are less invasive than others. These procedures are designed to change the way someone looks or feels. You can also use aesthetic procedures to treat medical conditions such as acne scars.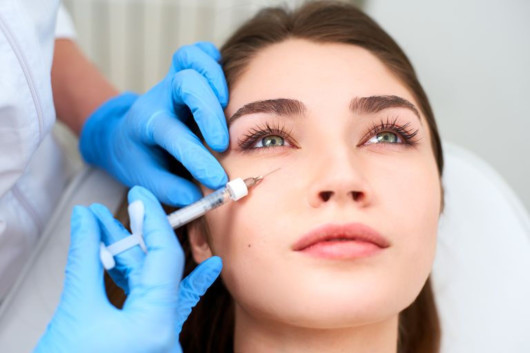 Among the most popular cosmetic procedures are BOTOX® Cosmetic injections, breast augmentation, liposuction, nose reshaping, eyelid surgery, tummy tucks, and facelifts.
Aesthetic care is a great way to achieve a healthy, youthful glow. To achieve this, you'll need to exfoliate your skin, protect your skin and lips with SPF, eliminate dark circles, add volume to your lips, and try light phototherapy. 
With these tips, you'll be well on your way to smoother, plumper skin and fuller lips in no time at all.