Walk-in clinics are medical facilities that offer healthcare services to individuals without healthcare insurance or traditional healthcare provision.
But these are not the only set of people that can access walk-in service. Urgent medical issues may arise that demand immediate attention; this is where a walk-in clinic comes into play. In such places, patients don't have to book an appointment to receive treatment. Additionally, they need not have insurance or an insurance provider to access healthcare service. Interestingly, they cost less, when compared to emergency rooms.
Types of Walk-in Clinics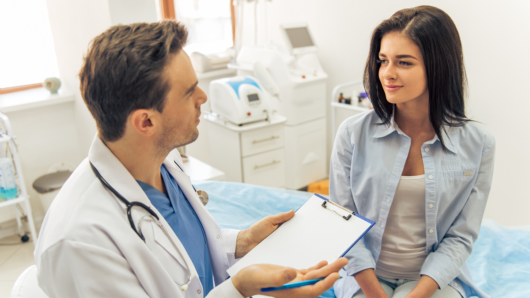 Walk-in medical facilities are of three types, namely retail clinics, urgent care clinics, and community health centres.
Retail Clinics
Retail clinics provide small-scale healthcare services, the likes found in drug stores. As such, treatments come at relatively low costs, ranging from $50 to $150. However, their services are not as trustworthy as other walk-ins.
Urgent Care Clinics
These medical facilities provide robust healthcare services, which are at the higher end of the price range, compared to other walk-in health centres. Service fees range from $100 to $200.
Community Health Centres
Community health centres (CHCs) cater to people from all walks of life. It implies that low-income earning patients can enjoy discounted or free healthcare provisions. However, such individuals have to prove that they are financially inadequate to cater to the medical services offered. Often, the service charge is less than $50.
Walk-in Clinic Activities
Walk-in clinics cater to individuals with non-life-threatening health conditions. As such, they don't handle severe medical cases. Their area of coverage includes:
Fever
sprains
Earache
Migraine
Back pain
Severe cold
Unusual rash
Minor broken bone
Minor cuts and burns
Minor eye-related injuries
For life-threatening health issues, a patient should visit an emergency room, a full-scale hospital, or dial the emergency number. A walk-in clinic is not in the best position to handle such cases.
Merits of Walk-in Clinics
Several benefits come with contacting a walk-in healthcare facility, ranging from immediate medical attention to low cost. Here are some of the benefits worth considering:
Flexible Check-In Period: Most walk-in clinics operate beyond the standard work hours. As such, patients with nine-to-five jobs can access medical services after the day's work. Some of these clinics even operate on weekends, making healthcare services more accessible to all.
On-demand healthcare provision: Booking an appointment before accessing a medical service can be unpleasant to a patient with an urgent healthcare need. However, walk-in clinics bridge this gap. They take away the "appointment" factor, providing the individual access to medical services at any time of the day or week.
Minimal wait times: The thought of waiting in line before receiving medical attention can make anyone go berserk. No one loves long wait times. Thanks to walk-in clinics, patients don't have to deal with this factor. And even if there is, it is minimal.
Accessibility: These days, several walk-in clinics are springing up by their numbers. As such, accessing healthcare services has never been easier. The level of convenience associated with receiving medical attention has skyrocketed.
Minimal medical cost: The amount spent on undergoing treatment at a walk-in clinic is less than that charged at an emergency room or the standard hospital. People with minor injuries can receive treatment without breaking the bank.
Factors to Consider Before Visiting a Walk-in Clinic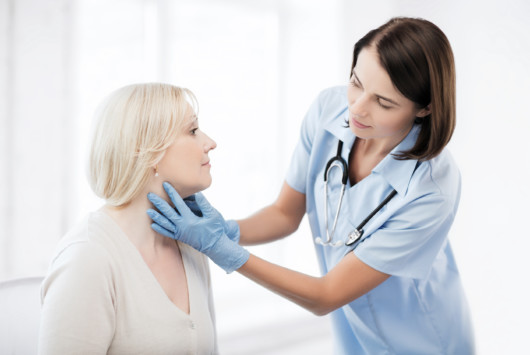 Although walk-in clinics open their doors wide to all individuals, they may hold the reins when it comes to specific health conditions. Here are some things worth considering before walking into a walk-in healthcare facility.
It is essential to find out the scope of clinical services provided by a walk-in facility. What medical provisions do they have in store and how do they operate? This question is worth asking. By knowing the scope of operation, one can tell if a walk-in centre can attend to specific health needs.
Some health conditions may not receive adequate attention in a walk-in clinic. Such problems are beyond the facility's scope. As such, they are referred to other robust healthcare facilities. These include chest pains, liver failure, severe bone injuries, and the rest. However, minor issues, like headaches, sore throat, and upset stomach can be treated in walk-ins.
A patient's primary care physician should be aware of any intending visit to a walk-in clinic. This act will guide the healthcare professional on how to handle the individual's post-treatment or even help such an expert provide medical recommendations.
Walk-in clinics offer medical services to patients who have a simple medical history. Individuals who suffer from life-threatening health issues may have to visit the hospital. As discussed before, walk-in centres can't address severe medical conditions like Type 2 diabetes, stroke, paraplegia, chronic obstructive pulmonary disease (COPD), heart disease, lung cancer, blindness, and mobility disorders, to mention a few.
It is worth noting that walk-in facilities are not ideal for the prolonged management of chronic diseases, including heart diseases, diabetes, and cancer. These conditions are within the scope of a primary care physician.
How Much do Walk-in Clinics Charge for Treatments?
Before visiting a walk-in clinic, a patient should have an idea of the treatment cost. The service fee at a walk-in centre pales in comparison to that of an emergency medical room. Besides, the latter involves patients waiting in line for long periods before they can receive medical attention. As such, people with minor health problems prioritize visiting a walk-in clinic.
Speaking of cost, emergency rooms charge anywhere between $150 and $3,000, depending on the severity of the medical condition. On the other hand, a walk-in clinic's fee ranges from $50 to $150 (without insurance), depending on several factors, including the amount of treatment required. Here is documentation of various treatment fees of a typical walk-in clinic. Kindly bear in mind that they cover different medical conditions.
Earache – $110. ER treatment cost is $400.
Bronchitis – $127. ER treatment cost is $595.
Allergies – $97. ER treatment cost is $345.
Pink eye – $102. ER treatment cost is $370.
Sinusitis – $112. ER treatment cost is $617.
Strep throat – $111. ER treatment cost is $531.
Urinary tract infection – $112. ER treatment cost is $665.
Upper respiratory infection – $111. ER treatment cost is $486.
Patients with minor health issues don't have to go through the ordeals associated with hospitals and emergency rooms, including long wait times. They can receive immediate treatment at low costs with the help of a walk-in clinic. However, before taking any step, such individuals should consult their primary health care physicians.