A 2016 study revealed that approximately 75% of women and men don't feel satisfied with their looks. If you're unhappy with your current appearance, this can impact other areas of your life. In fact, experts believe fulfillment has a direct link to body image. 
If you're one of the individuals unsatisfied with their looks, a body lift surgery can help.
In this guide, you'll learn critical aspects of this cosmetic procedure. Read on.
What Is Body Lift Surgery?
A body lift or lipectomy is a cosmetic procedure to enhance your body tone and shape. It involves the removal of excess fatty deposits, cellulite, or sagging skin. The surgical procedure is customizable to fit your personalized needs.
When you lose significant weight, excess skin remains. Removing this skin through exercise and diet is challenging and can even be impossible. This excess skin can limit your mobility and cause infections, soreness, and irritation, impacting your self-esteem and covering up the weight loss that you worked so hard to achieve.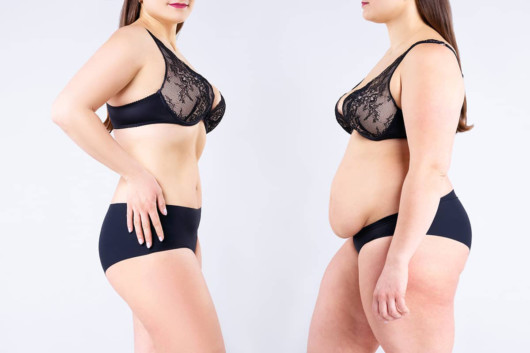 A body lift focuses on various body parts such as the abdomen, back, buttocks, thighs, hips, and waist. The result is significant body transformation, allowing you to feel good about your appearance and enhance your confidence.
Candidacy for Body Lift Surgery
You need to have maintained a stable weight for at least six months to qualify for body lift surgery. If you want to undergo this cosmetic procedure, you should also consider your emotional state and make sure that you are psychologically prepared for a surgical procedure. Your overall health should be good, and you should not be a smoker.
Do you feel ready for the surgery? Will you get satisfaction once you gain the results you desire? 
These are critical questions to remember before deciding to get the procedure. If you're unsure whether you need it, talk to your surgeon for evaluation and guidance. Other factors to keep in mind include:
Realistic expectations: While a body lift enhances your body image, you should focus on possible results, depending on your unique situation.
Expect some scarring: Scars may be unavoidable, but a qualified and experienced surgeon makes them as unnoticeable and minimal as possible.
Contemplate your finances: Everyone's needs are unique, and there might be no one-size-fits-all price for a body lift. Evaluate your requirements and consult a professional to know the exact cost.
Body Lift Surgery Recovery
The recovery period for a body lift surgery depends on different factors. These include your body type, the amount of excess fat, and skin removed during the procedure. 
Following a lower body lift surgery, it may take up to three weeks to return to your regular activities. Mid-body lift requires up to four weeks, while the whole-body procedure may take up to six weeks to recover. 
After the surgery, your surgeon offers you instructions to ensure a safe recovery. You want to ensure you follow all the guidelines to avoid compromising the results.
Body lift recovery, Dallas, TX, isn't overly complicated if you stick to your professional's advice. A few days following the surgery, you want to take a rest and avoid strenuous activity, which can hinder recovery. Have someone to handle your daily needs until you're ready to do it yourself.
Most patients can return to their normal activities (including vigorous exercise) after six weeks.
Essential FAQs
How Is Body Lift Surgery Performed in Dallas, TX?
Typically, this procedure involves using intravenous injection or general anesthesia. The anesthesia your surgeon uses depends on the operation type. The professional makes incisions on inappropriate body parts to remove excess fat and skin. Once your surgeon sutures the incisions, you can return home the same day.
How do I Prepare for Body Lift Surgery?
Preparations for a body lift surgery involve medical evaluations and tests. After the examination, your surgeon may advise you to stop taking some medications until after the surgery. These include anti-inflammatory drugs, aspirin, and others that could lead to excess bleeding.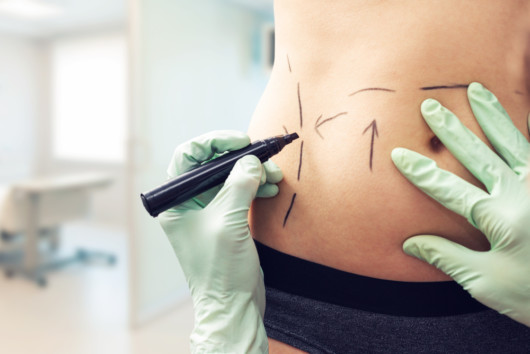 You can get body lift surgery in hospitals, surgical centers, and clinics with appropriate surgical equipment.
How do I Find the Right Body Lift Surgeon for My Needs?
Working with the right body lift surgeon ensures you have a stress-free experience and achieve desired results. When looking for an expert, you want to work with someone who can understand your needs and provide personalized solutions.
Your potential surgeon should be certified by the American Board of Plastic Surgery (ABPS). This is one of the best ways to know whether the professional you intend to hire has the required skills to do the job. You can ask for recommendations from your friends in Dallas, Texas, and check online reviews before making a final decision.