Are you planning to get plastic surgery? This is a life-changing decision, and you should ensure the professional you choose has what it takes to handle your needs.
While most people think of the risks, potential results, and surgical procedures, knowing how to find a qualified plastic surgeon is essential. This guide provides insights to get you started.
Consider a Certified Surgeon
The plastic surgeon you choose should have a certification from the American Board of Plastic Surgery. This shows a professional has undergone the necessary education and training to offer the services.
During your initial consultation with a plastic surgeon in Fort Collins, ask about their affiliation. A member of the American Society of Plastic Surgeons means they have passed rigorous training and have the skills to uphold patient safety standards. Being a member of this society means that they are board certified or are in the process of getting their certification.
Find out the Surgeon's Experience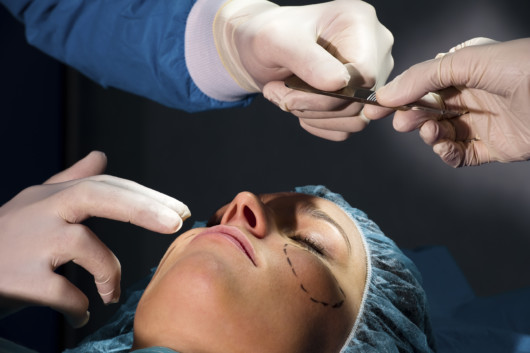 While academic qualification and specialized training are critical, you want the surgeon you choose to be experienced in the specific surgery. Each type of procedure is different and requires unique skills.
Ask your surgeon how many times they have performed the procedure you want. An expert who has handled a specific surgery type will likely deliver desirable results.
Ask About Potential Risks
During your initial consultation, you should ask as many questions as possible to gauge whether the surgeon is suitable for the job. Cosmetic procedures come with risks, and you should know those risks beforehand. 
Ask about possible complications and how the expert can help you if something goes wrong.
Ask For Recommendation for the Most Suitable Procedure
While you may want a specific plastic surgery, knowing which procedure is best for you is vital. Everyone's needs are unique, and what works for one person may not work for you. A qualified professional evaluates your needs to recommend suitable plastic surgery and to know whether your expectations are realistic.
Know Plastic Surgery Costs
Most plastic surgeries aren't covered by health insurance. The exact cost of the procedure you need depends on multiple factors, such as location and the surgeon's experience. During the consultation, you want to know the price to avoid surprises. 
Also, while you may not predict complications, getting a picture of additional costs ensures you budget yourself.
Consider Safety
Whether you go to an outpatient surgery facility or hospital, you should be sure of your safety. An accreditation by Joint Commission shows the facility is qualified to offer cosmetic surgery services. Ensure your surgeon has hospital privileges to minimize complications after the surgery.
Ask About Your Recovery
A significant concern for many patients when seeking plastic surgery is how long it will take to resume daily activities. The recovery time frame depends on multiple factors like the type of surgery and your health situation. Your surgeon can evaluate your needs to determine how long you'll require taking off from work.
Essential FAQs
What Is Plastic Surgery?
Plastic surgery procedures  reshape and mold body or facial structures. It allows you to meet your desired body goals. If done correctly, it can enhance your self-esteem. Plastic surgery techniques can also be reconstructive. Whether you are looking to correct an abnormality present from birth, trauma, or illness, plastic surgery procedures with qualified surgeons can help you restore your health and desired appearance.
Am I a Good Candidate for Plastic Surgery?
Plastic surgery has associated risks, and not everyone can qualify. Your expectations, activities, and health history play a role in determining whether you're a good candidate. During the consultation, your surgeon evaluates your health status and other factors to guide you accordingly.
How do I Choose a Surgeon?
Experts recommend finding a professional certified by the American Board of Plastic Surgery. This shows the surgeon you hire has undergone intense training and passed a thorough certification process to offer standard care. To ensure a smooth procedure, you want to be comfortable with your professional. Evaluate their commitment during the consultation to know whether they meet your expectations. Do they offer follow-up appointments? Do they care about your needs? Have they offered specific surgery to other patients?
What Should I do if I'm Unhappy With a Previous Procedure?
If you don't get the expected results, it's sensible to talk to your professional about the situation. Inform them you didn't get the intended results and ask for recommendations. Most surgeons are willing to address any of your concerns after the surgery and can perform revision surgery to correct the results.
Is Plastic Surgery Safe for Me?
During the initial consultation, your plastic surgeon performs a physical exam, including blood tests, to know whether you qualify for plastic surgery.