Plastic surgery has become exceptionally popular over the last few decades, and it has helped countless patients achieve their cosmetic goals with cutting-edge operations.
If you have recently decided that you are ready to undergo plastic surgery, then you are probably wondering what procedures are currently available to you. You might also be thinking about what steps you can take to find a world-class surgeon who is going to create eye-catching results. Here is a quick glimpse at what you should look for in a surgeon and some of the leading operations that are currently on the market.
Finding the Right Medical Team
Plastic surgery is a surgical specialty involving hundreds of different procedures, and you need to be sure that you are working with the right medical team if you want to enjoy long-term results. Well before you even think about undergoing an operation, you will need to spend a little bit of time finding a plastic surgeon that has plenty of experience carrying out the procedures that you are interested in.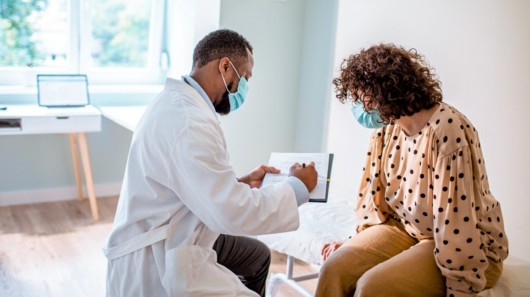 Once you have found a surgeon, you can then schedule your first consultation where you will get to know one another. That appointment is going to give you the opportunity to learn more about their training and schooling as well as which operations they offer.
Picking an Operation
It is important that you choose the right plastic surgeon, but you must also spend some time going over all of your treatment options. For excess fat, liposuction is typically the most popular treatment. That quick procedure will allow your surgeon to safely remove localized pockets of fat from almost anywhere on the body, and that includes the thighs, midsection, arms, back, and chest.
If loose skin is the cosmetic issue that you are struggling with, then your surgeon is probably going to suggest a lift. Lifts are often carried out on the abdominal area, but they can also eradicate loose skin in other areas of the body. Some of the other popular treatments that you might benefit from include:
breast augmentation surgery
a breast lift
a facelift
injectable fillers
Getting Ready for Your Procedure
Every procedure has slightly different pre-op requirements, but the vast majority of patients are going to benefit from improving their overall health. That includes avoiding tobacco products, getting plenty of rest, staying hydrated, and following a healthy diet in the weeks leading up to the operation. On the day of the procedure, you should be able to return home on the same day as long as there aren't any complications.
The vast majority of cosmetic procedures can be carried out within just a few hours, and most patients have a loved one drive them home after an hour or two. Following your operation, you should closely follow all of your surgeon's instructions if you want to avoid health complications and enjoy a quick recovery.
Where to Get Started
Plastic surgery is a surgical specialty involving many different treatments and procedures, and that means you should start out by doing some research online. Once you have found a few procedures that you are interested in, you can then contact a surgeon to schedule your first meeting.
It is important that you choose the right plastic surgeon, and your first consultation will give you the opportunity to see if you would like to work with that doctor. They can also help you narrow down your choices and develop a long-term treatment plan that allows you to quickly achieve all of your cosmetic goals.