Permanent makeup has been around for years. More recently, it's started to become more refined and much more popular. Men and women alike are deciding to have procedures done to enhance their appearance.
Have you wanted to be a permanent makeup artist, but don't know how to get started? Check this article to know what steps to take and what information to learn to be a certified permanent makeup artist.
What Is Permanent Makeup?
Permanent makeup is a term that refers to permanently adding pigment to parts of the face to resemble makeup. You can get permanent makeup that mimics different types of makeup you'd do yourself, including eyeliner, eyebrows, or even lips. Even though it is referred to as being permanent, it fades over time and needs new applications periodically. Some people will find that their makeup lingers for longer periods than others. Even so, you'll still get at least a year out of most applications before they need to be touched up.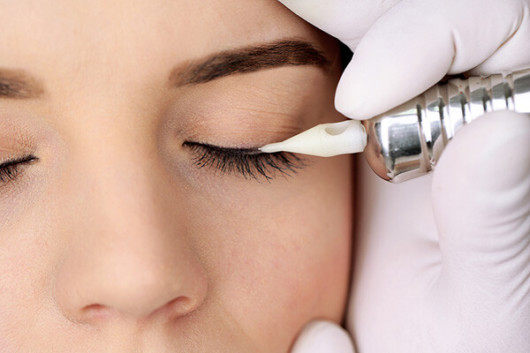 Part of the appeal of permanent makeup is that it makes it easy to get ready every day. Instead of spending the time doing your makeup, it's already done for you. Another reason that people may be inclined to get permanent makeup is that it can help people cover marks or pigment loss following surgery. 
How to Be Certified to Do Permanent Makeup
If you're interested in becoming a permanent makeup artist, there are clear steps to take to make it happen. The first thing you need to do is complete a training course at a credible school. During this training, you'll learn more about how to do this type of job safely and how to keep your clients healthy and safe from potential hazards. 
The next thing to do is find out if your state requires additional health and safety training. Some states ask that you receive training in bloodborne pathogens and communicable diseases specifically. This is especially important since you are going to be dealing with skin breaking and potential trauma of the skin for some clients.
Third, you'll want to determine what your state requires in terms of licensing and certification. Some states are much more strict than others, especially if permanent makeup is a popular trend there. 
Because more clients would be interested in the service, the artists need to be better trained in these areas. Remember that you have to be at least 18 years old to sign up for a training course and you also will likely need to test negative for hepatitis. Be sure you're meeting all legal requirements for your state before you actually start to practice.
Choosing a Training Course
There are many training courses out there, but finding the one that will best prepare you for your future career is crucial. Many training courses don't require any prior experience.
Training is usually in-person and will generally last for at least a week before you start your apprenticeship. During your apprenticeship, you'll complete several months of supervised work. During your training period, you'll learn about the tools you need, how to match shades, color theory, skin anatomy, and much more. Try to find a school that is accredited by either The American Academy of Micropigmentation or The Society of Permanent Cosmetic Professionals.
By selecting a training course that is accredited, you'll learn more about the field itself and you'll also have the chance to learn from experts. This will give you a leg up on the competition once you've completed your training and are ready to work.
Licensing and Certification
The regulations for licensing and certification are going to vary based on which state you live in. Some states will ask you to be a licensed tattoo artist in order to perform this work.
Regulations are more strict in states that have more interest in permanent makeup, but other states don't regulate the field at all. Even if you live in a state that does not require licensure or certification, it is still a good idea to complete an accredited training. This will help you do the job better. You'll also find that clients may be more inclined to want to work with you. After all, since you will be tattooing into their skin, they need to be able to trust that you know what you're doing.
Is Microblading Related to Permanent Makeup?
Contrary to what you may have heard, microblading is just another name for permanent makeup application to the eyebrows. 
If you want to become a microblading technician, many of the requirements are the same because you will also be a permanent makeup artist. When you have this type of training and knowledge, you'll be able to help your clients better. You'll have a more well-rounded skill set, even if you want to focus on microblading alone. In addition to brows, microblading specialists also help with things like scalp micropigmentation. Knowing the best scalp micropigmentation techniques will set you apart from the competition. 
Now that you know how to be certified to do permanent makeup, you're likely ready to start researching training opportunities near you.
Remember that while some states don't require certification, it is still a smart move to complete accredited training. This will enhance your future career opportunities.