Minimally invasive interventions are relatively new option in the spinal stenosis treatment. Better understanding of the spine biomechanics against the background of active CT/MRI use has lead to their wider introduction into the clinical practice.
Development of advanced surgical armaments and operative techniques contributed to this as well. Today, minimally invasive surgery in spinal stenosis and degenerative spine disease is among the first-line procedures that are applied in failure of conservative treatment.
Which Patients Are Eligible for the Minimally Invasive Procedure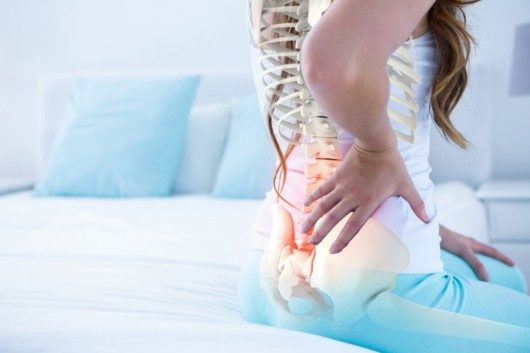 According to the World Health Organization data, up to 80% of the world's population suffer from back pain at least once in a lifetime. Even more, over 2% of patients with spinal pain syndrome require surgery and rehabilitation at clhf homes. Minimally invasive interventions come to the fore in poor efficiency of physical and conservative therapy in patients with:
Herniated discs.
Degenerative changes in the spine.
Spinal stenosis, including lumbar spinal stenosis.
Vertebral instability.
Congenital spine malformations (e.g. spina bifida).
Congenital and acquired spinal deformities (e.g. scoliosis).
Traumatic spine injuries, including compression fractures.
Benign and malignant tumors of the spine and spinal cord.
Infectious lesions of the vertebrae (e.g. infectious spondylodiscitis).
In addition, doctors take into consideration patient's age, weight and concomitant pathology presence.
Types of the Minimally Invasive Interventions
Techniques for the spine pathology and spinal stenosis treatment in Germany include the following options:
Discectomyis surgical resection or removal of a herniated intervertebral disc that causes pain with the subsequent endoprosthesis implantation or performing the fusion procedure.
Laminectomy, or spinal cord decompression, is partial removing of the lumbar vertebra arch. This reduces pressure on the spinal cord and spinal nerves. If necessary, affected intervertebral joints and spinal ligaments can be removed during the same procedure.
Spinal fusion, or spondylodesis, is reliable joining of two or more vertebral bodies for improving spine stability and creating more favorable conditions for the spinal cord and nerves functioning.
Radiculopathy treatmentwith implantation of an infusion pump filled with painkillers (for symptoms alleviation) or performing radiculectomy.
Advantages of Minimally Invasive Surgeries
Compared to conventional spine interventions, minimally invasive surgery in Germany has a number of advantages, including:
Facilitated preoperative preparation.
Preliminary 3D computer planning of the surgery course and result.
Reducing the risk of paravertebral muscles damage by avoiding their dissection and giving preference to "blunt" way of the surgical approach creating.
Reducing the risk of infectious complications development due to preserving skin integrity and antibiotic prophylaxis.
Minimal perioperative blood loss.
Minimal and transient postoperative pain.
Short rehabilitation period, fast functional recovery.
Good cosmetic results as skin incisions are no longer than 2-3 cm.
In addition, microsurgical interventions in the best hospitals of Germany are more cost-effective.
Leading German Hospitals That Offer Spinal Stenosis Treatment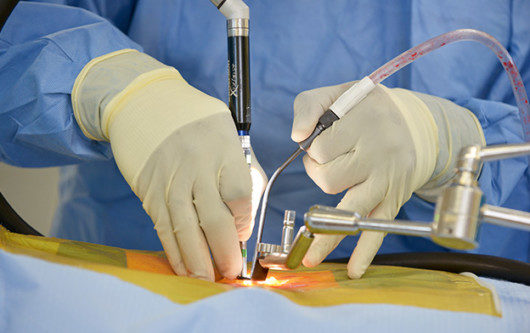 Countries of central and western Europe, in particular Germany, are the leading ones in the sphere of minimally invasive and endoscopic surgery. In 2017, over 1,658 robot-assisted interventions were successfully performed in German healthcare facilities. List of the most reputable hospitals in Germany includes:
University Hospital Hamburg-Eppendorf, Department of Adult and Pediatric Neurosurgery.
University Hospital Würzburg, Department of Adult and Pediatric Orthopedics.
University Hospital Erlangen, Department of Adult and Pediatric Neurosurgery.
Charite University Hospital Berlin, Department of Adult and Pediatric Neurosurgery.
University Hospital Carl Gustav Carus Dresden, Department for Adult and Pediatric Orthopedics, Trauma Surgery.
Reliable treatment organization with Booking Health
If you are not a German citizen, spine pathology and spinal stenosis treatment in Germanywill be more safe and convenient with assistance of Booking Health. Booking Health is the certified medical tourism operator whose experts in spine pathology facilitate undergoing therapy abroad for patients from 75 countries.
Specialists from Booking Health take care about:
Choosing the healthcare institution and surgeon.
Booking the appointment and preliminary medical programs arrangement.
Additional monitoring of the medical program by independent experts.
Favorable program cost and excluding additional fees.
Checking the final calculation, return of unspent funds.
Receiving and translating medical reports, communication with hospital after the program completion.
Follow-up examinations and distant consultations for the results interpretation.
Booking accommodation, tickets, transfer.
Services of interpreter and personal coordinator who is in touch with you 24/7.