Your skin must withstand quite a bit of damage over the years, and you are sure to develop at least a few age-related blemishes in your lifetime.
While those imperfections typically aren't dangerous, they can have a big impact on your appearance and overall confidence. If you would like to restore your youthful beauty but aren't ready for an invasive operation, then it might be time to consider non-surgical skin rejuvenation treatments. Those treatments are more effective than ever, and they can minimize or completely eradicate many different types of imperfections.
Multi-Stage Skin and Body Rejuvenation Treatments
[youtube url="https://youtu.be/S6TgFIxUol0?t=28″ title="Skin rejuvenation treatment"]
While body rejuvenation treatments vary quite a bit, many of the most popular skin rejuvenation treatments follow the same few steps.
After you arrive at the center, one of the team members is going to guide you to a private room where you can relax in a comfortable chair.
They will then begin the process of cleaning and exfoliating the treatment site. Even if you go to great lengths to keep the surface of your skin clean, there could still be quite a bit of oil and dead matter on your face. Removing that residue from your face is immediately going to improve your appearance and make your skin glow.
Once your face has been cleaned, the team member can then apply a powerful chemical to the surface of the skin. While every chemical peel is slightly different, those treatments typically break down the keratin that is within the skin.
Once it has been broken down, the body will respond by flooding the treatment site with growth factors.
During the chemical treatment, the team member might also use a "cold laser" to stimulate the production of collagen and elastin. With a fresh supply of those proteins, your skin is going to appear smooth and toned.
What Can Be Treated?
One of the biggest benefits of these treatments is the fact that a wide array of imperfections can be addressed during a single appointment.
Many patients have rejuvenation treatments carried out because they are tired of struggling with fine lines around the chin, mouth, and eyes.
These treatments are also an excellent option for minor patches of discoloration.
Evening out your skin tone could make you look years younger, and those imperfections might become nearly invisible following your treatments. Some of the other blemishes that can be treated include:
old acne scars
loose folds of skin
sun damage
Following Your Treatments
These treatments are highly effective, but you aren't going to notice the full results right away. While the deep cleaning and exfoliation should brighten your skin, it will take a little bit of time for the collagen, elastin, and growth factors to impact your appearance.
For at least a day or two, your skin will look irritated, and many patients decide to stay home during that time. You will also need to apply a healing appointment to the treatment site for 10 or 11 days while the soft tissue recovers. Most patients fully recover from this procedure in two or three weeks, and that is when you will begin to notice changes to your skin.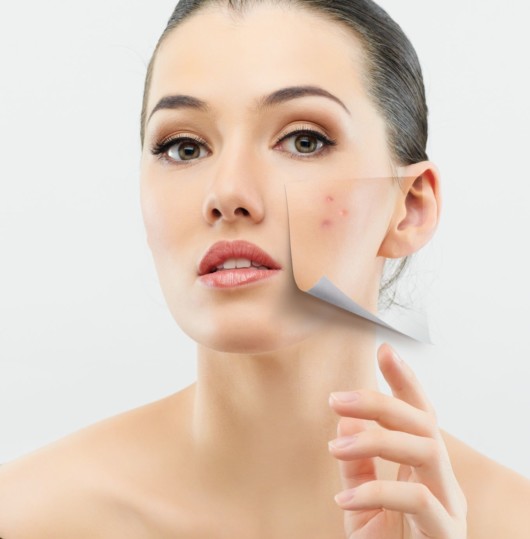 Professionally rejuvenating your skin is a quick and safe process that can often be completed in 30 or 40 minutes. Within weeks of your first treatment, you could notice distinct improvements to your skin, and those results are only going to get better as time goes on.
If you think that you might be a good candidate for a skin rejuvenation procedure, then you will need to schedule an appointment with a cosmetic surgeon who has experience with those treatments.