The physical appearance of a person changes immediately when you lose your teeth or when you suffer from periodontal disease.
To avoid these diseases, some procedures give you teeth in just one day. This procedure is different from the same-day dental implants as the general dental implant procedure takes a long while. 
We can agree that the dental industry is evolving. The days where people who had problems with their teeth are forced to have them removed are over. There are numerous treatments available, wherever possible. Dentists are now working to help patients maintain their natural teeth in the best way possible. 
However, there are times when it isn't possible to keep a tooth. In this aspect, we would be thinking of Dentures. And Dentures are outdated. They are uncomfortable and entirely restrictive. 
The All-on-Four Dental Treatment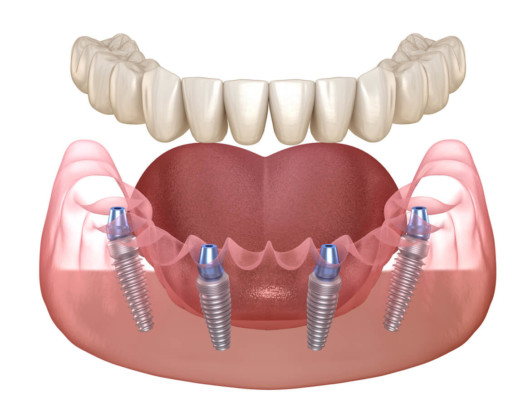 In a bid to avoid dentures, a new system came into place – the all on four dental treatments. This treatment offers a particular set of teeth. This treatment doesn't come with any discomfort or restriction. It is a revolutionary solution to the hazard dentures post to the patient.
The all-on-four dental treatment includes a new set of teeth on all four pillars. These posts are always drilled into the jawbone to secure their positions. This process enables the patients to have a beaming smile and helps them to live an entire life. 
Several patients continually undergo the fear that their tooth might fall out when eating. The dentures render many restrictions and may even affect the esteem of the patients. All four dental treatments are effective for bone degeneration illnesses because the dentist is only drilling four posts needed to hold the teeth in place. 
The Teeth-in-A Day system, also known as the All-on-4 dental treatment, can be completed in one visit to the dentist. Above all, the procedure is less painful compared to a full set of dental implants. The upper and lower, or upper or lower set of teeth can be handled in just a visit. This saves time, energy and allows the patient to feel happy when leaving the surgery room. 
All-on-4 Procedure
For the procedure, your dentist would take your X-rays.
The purpose of the X-ray is to determine your dental condition. The X-ray would also determine some other factors like the length of your teeth, the bite position, and other facial structure descriptions.
There is every possibility that you might undergo CT scans so that the dentist can be able to get a complete 3D of your jawbone. 
The 3D view of your jawbone would also determine the exact position of your teeth as well as the dental implants. While using technology at its best, your dentist would be able to point to the implants' exact location.
The next step would be to undergo surgery that would include tooth extraction, bone shaping, and implants placement.
A professional dentist would carry out this process as the procedure requires professionalism. Two implants are placed at the front of the mouth at a 90-degree angle. And another two at the rear at a 45-degree angle. These implants serve as a firm and stable bridge for the attachment. 
What Is the Cost for
All-o
n-four T
reatments
?
Several factors affect this treatment's price, such as the materials you pick for the final teeth, the test, scans, and even diagnostics. The price ranges from $15,000 to $20,000 per set of teeth.
Before your surgery, you will meet with a Dr. who would work on creating your smile. In few hours, you would have a functional bridge fitted just after your implant surgery. 
Factors Y

ou

 N

eed

to C

onsider

 B

efore

 D

eciding

to Go All-on-4

Some decades ago, most individuals had no idea that a treatment called "Teeth-In-A Day" exists. Nowadays, most patients always want this treatment. However, they fail to understand that this treatment might not be in their best interest. This is why we need to consider some health factors before deciding to pick the All-on-4 dental procedure.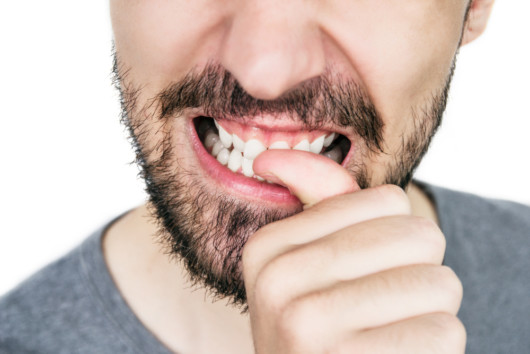 Speech Problems: You require both your upper and lower mouth to talk, and your teeth play an essential role in pronunciation. It especially sounds that have to do with your alveolar like "D," "T," and "N" might be had to pronounce. 

There might be difficulties or complications in bridge thickness adaptation. 

High caries index

Proprioception 

Parafunction
1.
The All-on-4 Procedure Is not Risk-Free
For sure, that is one of the first few questions you'll probably ask when getting this procedure. It is essential for us at this moment to tell you that there is no medical procedure that is failproof. The implant posts must be position carefully, or else a minor complication can happen between the implants and the bone. This is why only professionals are allowed to carry out this procedure. 
2.
The All-on-4 Implants Procedure Is Exceedingly Successful
This should come as a relief for you. Although the Teeth in a day system requiresdental implants to be placed at strategic positions in your teeth, a high- success rate for this procedure exists. Several studies have shown that there is a 95% chance that you can have this procedure without any complication over ten years.
According to several studies, the success rate of dental implants ranges between 95 percent to 98 percent. And when carried out by a skilled surgeon, your dental implants can last for a lifetime. Even the traditional dentures can last for an average of seven to ten years, and the bridges would remain firm for ten to fifteen years. 
3.
The All-on-4 Implants Are not the Same as Applying Dentures
All things being equal, you would need about six to eight implants to support the dentures, but now you only need four. That is why it is called all-on-4 because of the unique strategy employed during surgery. There is no need for bone grafting in this procedure. It is a shorter and more comfortable process.