Oral hygiene is an essential aspect of a person's overall health. This aspect of physical health comprises oral practices centred around the gum and teeth.
Individuals with poor dental hygiene risk contracting dental decay (caries) and periodontal disease. There is also a possible exposure to other diseases, like diabetes, cancer, and heart disease. It takes a lifetime to keep the teeth and gums intact. However, not everyone understands this fact, alongside the benefits of good dental health practices.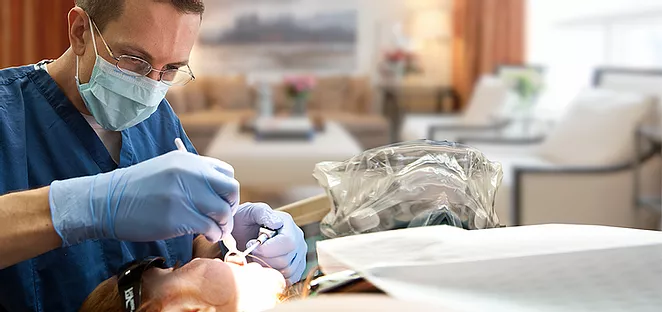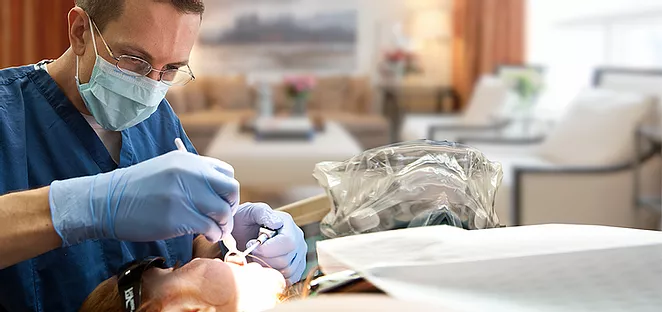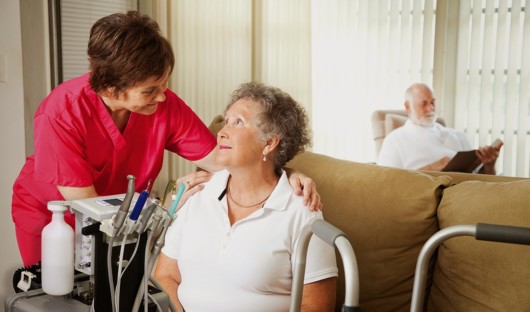 Maintaining optimum oral hygiene via brushing, flossing, and reduction in sugar intake can avert lifelong medical problems and expensive dental procedures. Oral health gains more relevance as people advance age-wise. There are more responsibilities now than ever to ensure good oral hygiene.
However, some difficulties tend to come with ageing. Older people may find it challenging to accomplish specific tasks, some of which revolves around their wellbeing. Activities like brushing and flossing may become tough to carry out single-handedly.
Additionally, visiting a denture clinic for dental and oral maintenance is likely out of the question as most of these individuals may battle movement disorders? When this reason is not in view, some old folks may decline to see a dentist due to reasons best known to them. What then becomes of their oral hygiene? This is where mobile denture services come in handy.
What Are Mobile Denture Services?
Mobile denture services comprise bringing personal dental and oral care to the doorsteps of a patient. It is a more convenient approach to receive oral healthcare without leaving the home, compared to on-site medical provision. People with a dire need for such services may include:
Patients in bed
Persons with disabilities
Senior citizens in their own homes
Patients in long-term care facilities
Individuals without access to transportation
Individuals with a preference for in-house service
Patients battling Alzheimer's disease or dementia
Patients in assisted living or residential care facilities
Understanding the Benefits of Mobile Denture Services
For about six decades, the demand for home healthcare services plunged, not until recently when it regained momentum. Specialists in different medical fields have paid more attention to house calls, including dentists and denturists. Likewise, patients are realising the importance of home-based medical care, especially in the area of dental and oral hygiene. Here are some of the advantages that mobile denture services provide:
Mobile Denture Services Are Customer-Centric by Default
Mobile dental clinics provide patients with the convenience that they do not have to leave the comfort of their homes to receive dental care. In-house dentures could be the best option for bedridden patients with wobbly dentures or individuals who cannot drive around due to personal reasons. For the former, a caregiver can place a call to the clinic to request the help of a denturist. Mobile denture services also cater to people with no access to transportation.
Denturist Renders Service in a Convenient Environment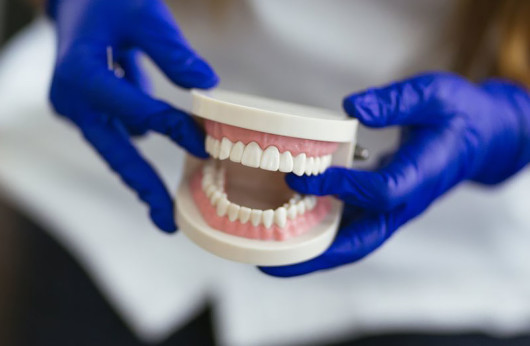 Understandably, some people dread scheduling a dentist appointment, even when the cause of the problem is mild. The thought of embarking on such a trip can leave them uneasy. An in-house mobile denturist can alleviate their fears by treating their denture problems in a place they feel safe the most – their homes. Such patients are more at ease when doing dental procedures. Likewise, being in such an environment would encourage them to provide the information needed to aid such therapies easily.
Access to Quick, Personalized Treatment
Mobile denture services cut off long patient wait times associated with visiting a dental clinic. On specific days, such clinics may have a long line of patients in their waiting rooms, making it difficult to attend to a specific individual quickly. By requesting the services of a mobile denture clinic, a patient can receive immediate dental care from a dental team. There is no shared attention and long wait time. Such services also provide one-on-one communication about specific problems concerning dental and oral health.
Roles of an In-House Denturist
An In-house denturist provides dental health care services to specific clients and patients. This dental specialist assesses denture patients' teeth. In the case of partial or completely missing teeth, this denturist can develop removable dentures.
The independent, self-regulated specialist can also modify, restore, or repair such dentures. Denturist partner with other specialists, including oral surgeons, dentists, dental technologists, dental hygienists, and lab technicians, in offering top-notch dental care and services to individuals. Their roles include the following:
Conducting measurements on a patient's jaws to assess the size and shape of dentures needed
Mapping out an ideal treatment approach to help the patient recover completely
Take impressions of the patient's teeth
Design and construct dentures for the patient's teeth, which can be full or partial
Repair, alter, fit, and modify partial or complete dentures
Fabricate mouth protectors
Construct removable prostheses
Recline and rebase dentures
How Much do Mobile Denture Services Cost?
When it comes to in-home dental care, there is no one-size-fits-all price plan for all requests. The cost varies based on the procedure involved. One thing is certain, mobile denture services are more expensive than traditional dental appointments. The reasons for such high costs centre around the benefits these services provide, including responsiveness, economical value, and convenience. However, patients receive quotes on request.
Details of Mobile Denture Services Provided
A mobile dental clinic provides house call mobile denture services, via a mobile denturist, to help patients who have problems leaving theirpersonal homes, hospitals, retirement residences, or long-term care facilities. Services provided may include:
Partial dentures
Complete Denture
General oral examination
Denture rebase, reclines and repairs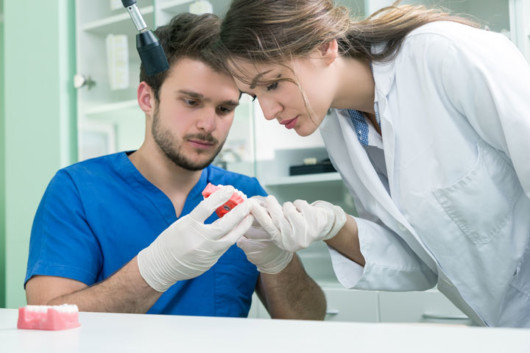 The teeth make a person's smile more appealing and give them the courage to engage in social activities. Having missing teeth may harm the individual's self-confidence, causing them to avoid social encounters. Several factors can lead to the loss of teeth. They include ageing, dental and oral complications, and injuries. In such cases, dentures are the best solution.
However, not everyone has the opportunity to visit a dentist. Some of the patients in question are immobile. Hence, they cannot leave their homes. Mobile denture services bridge this gap as an in-house denturist implants dentures to restore a patient's confidence, appearance, and smile