Beauty products have always been essential in a woman's life. Through the years, the beauty industry has shown tremendous growth.
With the beauty trends and the rising number of beauty vloggers, people became more enticed to try out different beauty products. However, choosing the right products should be exciting and fun, but many offered products in the market can make it hard for beauty enthusiasts.
Koreans became the center of beauty these past years. Along with their domination in fashion and entertainment, Korean beauty products also became their country's pride. Buying beauty products can hurt your pocket, that's for sure, more even when the product you purchased does not work like it's supposed to.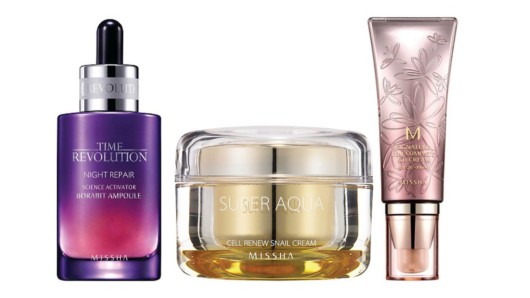 Avoid that from happening by following this list of Korean makeup and skincare products that are worth your time and money. We only want what's best for you, so we gathered the finest products from a known K-beauty brand, Missha, to complete your beauty regimen. Let's start.
Super Aqua Cell Renew Snail Cream
Don't be disgusted just yet, as snails can be highly beneficial for the skin. Snail mucin or snail slime is known for its anti-aging, moisturizing, and skin healing benefits. If you are looking for something new to try, we recommend you this hydrating cream. It contains 70% snail mucin extract to provide you the maximum benefits your skin can get.
UV Pore Blur Starter
Never get conscious because of your visible pores ever again. Most primers in the market do not provide other skin benefits, but this primer is different. It contains broad-spectrum SPF50+ PA++++ to keep your skin protected from the sun while giving you a flawless canvas for your makeup. The formula also prevents the skin from becoming oily and oxidized. It can smoothen premature fine lines to keep the skin looking young and supple.
Time Revolution Night Repair Probio Ampoule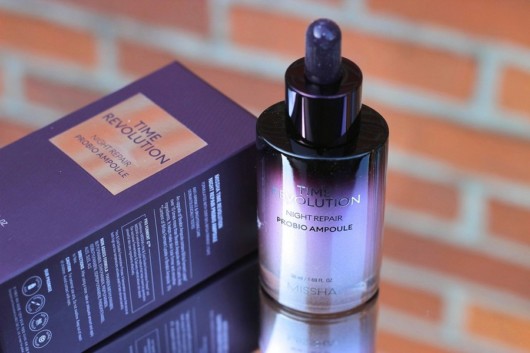 Are you looking for a powerful and effective anti-aging product? Look no further, as Missha's bestselling ampoule will not disappoint you. It is a rich concoction full of fermented ingredients, specifically Bifida Ferment Lysate, a known fermented yeast that effectively combats skin aging signs. This ampoule can also repair damaged skin, improve skin elasticity, and provide hydration to the skin.
MISA Geum Vitalizing Eye Cream
Don't make the mistake of neglecting your eye area before it is too late. As you may notice, it is the first area where most people develop fine lines and wrinkles. Keep the skin in your eye area firm and supple with a high-quality eye cream. We recommend you this eye cream made with oriental ingredients that can restore and repair saggy skin.
Magic Cushion Cover Lasting
This bestselling cushion compact offers excellent coverage that can hide your skin's imperfection. It also comes with SPF50 PA+++ for added sun protection. It contains baobab fruit extract and bamboo water to keep the skin moisturized, and silica bead powder for sebum regulation. This formula can keep your makeup all day long.
Super Aqua Ultra Hyaluron Peeling Gel
Don't irritate your skin by using harsh exfoliants. Look for gentle exfoliants that can do the work effectively. You should consider trying this mild peeling gel. It is infused with ten types of hyaluronic acid that can improve the skin's moisture retention abilities while gently exfoliating the skin. Achieve smoother and glowing skin after using this product.
M Perfect Cover BB Cream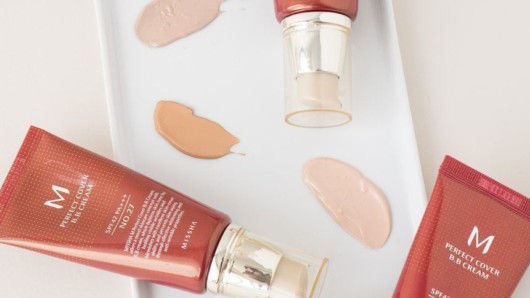 BB creams have been the holy grail for busy women. This all-in-one product offers buildable coverage that can whiten and reduce premature signs of skin aging. It also comes with SPF42 PA+++ to protect the skin from UV rays. If you are feeling lazy, you can even use it by itself. It is also very affordable, even broke college girls can afford it.
Time Revolution The First Treatment Essence Rx
Complete your skincare regimen with this powerful essence to give your skin the boost it needs. It contains fermented yeast extracts that can smoothen and balance skin to achieve youthful, supple skin. This essence can also brighten the skin for a renewed look. It is an ultimate must-have product for your routine. Give it a tryю
Don't waste your money by buying low-quality beauty products that do not benefit your skin in any way. Learn to invest in high-quality products to make the most out of your time and money. Buying products from trusted brands like Missha will make your experience pleasant.