For many people, the face ages much more rapidly than the rest of the body, and that can result in a variety of unwanted imperfections.
If you have been struggling with facial blemishes, then you should consider cosmetic surgery. A skilled cosmetic surgeon can help you address a wide variety of unwanted imperfections so that you can finally look and feel your best.
As a bonus, the results of those operations often last for decades as long as you continue to protect your skin and focus on your overall health. Following your procedure, you are going to be left with a refreshed and rejuvenated appearance with fewer age-related blemishes throughout the face and neck.
A Look at Age-Related Blemishes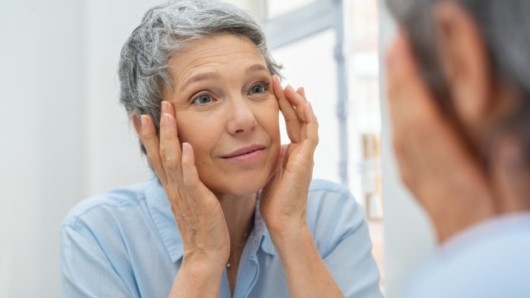 Your facial skin is probably exposed to the sun every single day, and those harsh UV rays can have a big impact on your appearance. Even though your skin is quite resilient, it probably won't be able to withstand decades of harsh beauty products and UV rays from the sun.
Your lifestyle habits can impact your appearance as well, and that is why many people who use tobacco products struggle with unsightly blemishes throughout the middle and lower face. Protecting your skin from sun damage and staying as healthy as possible could delay certain cosmetic issues, but almost everyone will deal with at least a few imperfections as they grow older.
Facelift surgery is one of the leading options for patients who want to restore their youthful beauty, and that cutting-edge procedure is now being carried out hundreds of thousands of times a year.
During that operation, a skilled surgeon can carefully manipulate the outer layers of skin as well as the underlying tissue to minimize or completely erase many different cosmetic issues. It can also be combined with other treatments to transform a patient's appearance so that they look decades younger.
Understanding Facelift Surgery
What takes place during this operation depends on a few different factors, and that includes the patient's cosmetic goals. As a general rule, this procedure begins with a strong anesthetic that puts the patient completely to sleep.
Once they are asleep, the surgeon will make two or three incisions along the outer edges of the face. They can then begin the process of carefully adjusting all of the underlying muscles and fat. The surgeon might also need to remove some skin if there is excess tissue around the patient's jowls.
After the procedure is complete, the incisions are sutured shut and bandages are placed over the face and neck.
When Am I Going to Notice the Results?
Facelift surgery is very safe, but it is still a serious operation that is going to require a few weeks to fully recover from. Even though you might be back on your feet and able to move around after three or four days, you must still avoid all strenuous activities while the soft tissue heals.
By the second week, the vast majority of facelift patients can return to work as long as their jobs aren't physically demanding. As long as you are healing properly and not struggling with any post-op complications, you should be able to resume all activities by the fifth week.
To maintain the results, you must protect your skin from sun damage, follow a healthy diet, and stay hydrated. You might also want to consider scheduling touch-up appointments once every few years to maintain your appearance.