You've taken the leap of faith and undergone a body lift. A body lift is a solution for loose skin and stretch marks. With this surgery, your body will be treated for contouring issues: tightening sagging skin and making your shape appear slimmer and more athletic.
However, the recovery process is complex and can be frustrating.
Your surgeon will do everything in his power to get you back on track to your pre-surgery self, but it won't be easy, and you may be uncomfortable for the first few weeks after your procedure.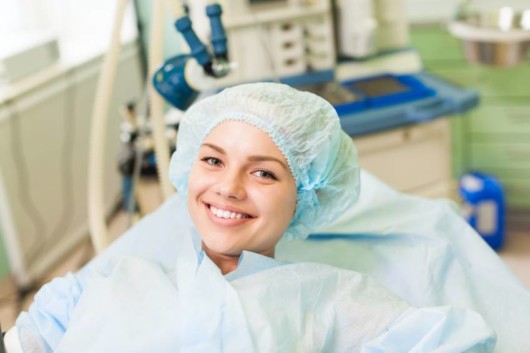 However, with the right amount of dedication, time, and patience, you can recover completely from this surgery in a few months. 
Read through our comprehensive body lift recovery timeline to know what to expect after your procedure.
Week One of Recovery
Though you will go home the same day after a body lift, you might still have the bandages one week into recovery. You will have drain tubes under the skin in the incision regions.
The good thing is that the nursing staff will give you instructions on emptying the drains and measuring the fluid until the first post-operative consultation.
You may also experience significant pain, bruising, and swelling. Thankfully, patients can treat these symptoms with painkillers and cold compresses.
The first week is primarily about rest. Avoid engaging in physical activity that could pressure or strain the incision sites. While sleep is essential, you need to take short daily walks around their homes to increase circulation. It avoids deep vein thrombosis, a problem for those who remain entirely sedentary following surgery, and causes blood clots in the legs.
Month One of Recovery
Your bruising and swelling should have significantly decreased by now, and you will gradually begin to see the results of your operation. You can shorten the amount of time you wear a compression garment.
Carry on with your daily walk. If your job is not physically demanding, you can go back to it by the fourth week. Try standing up and moving around your office for five minutes if you have a desk job.
Five to Six Weeks After Body Lift Surgery
During this time, you will be overjoyed as the effects of your surgery gradually become apparent. Your swelling will be primarily gone, and your wounds will have entirely recovered. Your surgeon will now begin discussing scar reduction options with you, such as silicone sheeting and topical remedies.
You can start your exercise regimen at the end of week six. Avoid lifting weights that are too heavy without first speaking with your surgeon.
Aftercare of a Body Lift Surgery
After the body lift surgery, there are certain things that you need to do to get the best results.
Get your incisions cleaned and disinfected
Apply cold packs on your incisions
Take some painkillers for your pain
Avoid getting too much sun exposure for about two weeks post-surgery
Avoid lifting heavy weights for one-month post-surgery
Take a break from strenuous workout routine for at least two weeks post-surgery
You need to get regular checkups after body lift surgery to ensure that the incisions heal properly and that no complications arise
FAQs
How Long Does It Take to Recover From a full-body lift?
After a body lift, most patients can return to their regular activities or jobs in around 10 to 14 days. However, body lift recovery time varies. The precise time frame depends on the complexity of the procedure.
How Uncomfortable Are Body Lifts?
Pain is a typical adverse effect following surgery, especially an effective body lift treatment. The pain, which is localized to the areas of the body that underwent surgery, is typically most intense and apparent in the early postoperative period and gradually lessens as healing proceeds.
How Much Does a Body Lift Typically Cost?
The American Society of Plastic Surgeons' figures for 2020 show that the average cost of a lower body lift is $7,924, slightly higher compared to the tummy tuck procedure, which costs $6,154.
Do Body Lifts Eliminate Fat?
Body lifts enhance your shape and tone by removing excess fat and tightening drooping skin. It improves the condition and style of the tissue that supports fats and skin. Also, body lift eliminates additional sagging skin and fat.
What Does a Full Body Lift Entail?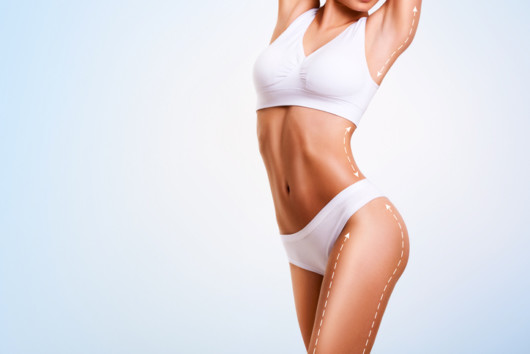 As the name implies, a full body lift entails body sculpting or contouring the entire body, with particular attention paid to the buttocks, abdomen, thighs, arms, and breasts. It's effective for people who have suddenly lost weight and frequently get ugly loose skin all over their bodies.
What Does a 360-Body Lift Encompass?
The 360 degree body lift removes extra skin and fat from the abdomen, back, and waistline. The middle, lower back, and flanks are reshaped and toned by tightening the abdominal muscles.
What do You Put on Following a Body Lift?
After surgery, wear a compression garment for six weeks. Also, please wear loose, comfy, and simple-to-take-off clothing on top of it.