You've been dating for a while and do sweet things for each other on a regular basis. But if you want to strengthen the relationship and show her you care, romantic surprises are the way to go.
You don't have to go to Paris or Venice to make a grand gesture. Dinner under the stars, a night out dancing, or a romantic weekend getaway are all perfect for romance. You can also bring her breakfast in bed or get her a gift just because.
Keep reading to discover 6 heartwarming romantic surprises for her that'll make her heart flutter with love.
1. Take Her to a Fancy Dinner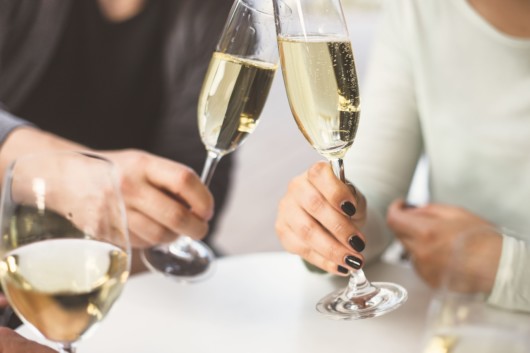 A romantic dinner for two at a fancy restaurant is a great way to spend some quality time together. You'll enjoy some exquisite food, talk about your future plans, and just be with each other.
Bonus points if you plan a dinner on a rooftop patio, a restaurant overlooking the water, or a cozy spot with a roaring fireplace.
2. Dance With Her, Anywhere
Dancing is romantic, free, and you can do it anywhere. Whether you're staying home or heading out for a night in the town, dancing to her favorite music is one of the best surprises for her.
Make a playlist with romantic love songs, light up some candles, and invite her for a dance night at home. You can also surprise her with dance classes you can take together.
3. Plan a Romantic Weekend Getaway
Weekend getaways are the most romantic surprises for couples. After you book accommodation, show up at her office or workplace and tell her the news. Better yet, tell her you have a surprise, but she'll discover it when you arrive at the destination.
You can plan a staycation at a fancy hotel in your city, a weekend away in the mountains, a romantic stay at a beach town, or a quiet weekend at a country inn.
4. Buy Her a Thoughtful Gift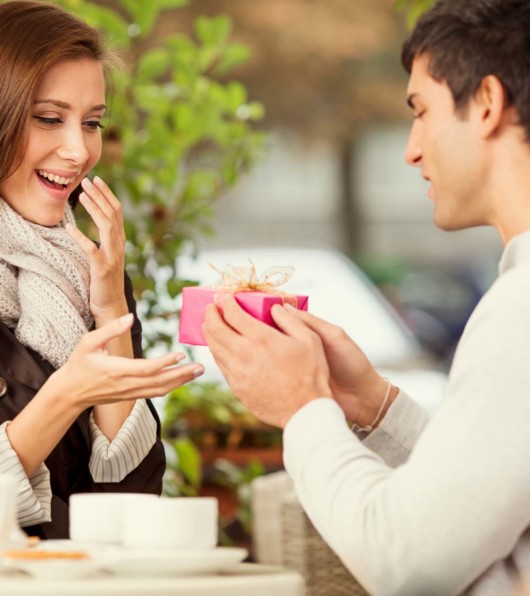 You don't have to wait for special occasions to buy her gifts. Surprising her with small tokens of attention and appreciation is a great way to show her your love. Gifts don't have to be expensive or over the top. Flowers, chocolates, her favorite perfume, or a gift card to her favorite coffee shop will do the trick.
Make sure to listen to her when she talks about things she would love to have or buy. This way, you'll think of the perfect gift at the perfect time.
5. Treat Her to Romantic Breakfast in Bed
One of the most romantic surprise ideas is bringing her breakfast (and coffee) in bed. You can prepare something simple and delicious, as it's the thought that counts.
You can also run to her favorite coffee shop and grab a coffee and some pastries before she wakes up.
6. Plan A Romantic Proposal
The most romantic way to surprise your girlfriend is to ask her to be your wife. If your relationship is stable and strong, there's no better gift than a three stone engagement ring.
Plan a romantic proposal at a place that means something to you both. It can be the coffee shop where you had your first date, the place you first kissed, or a romantic outdoor garden or rooftop.
Whether you've been dating for years or are in a new relationship, these romantic surprises for her will show your significant other you cherish your love.
If you liked this article, read some of the other topics on our site where we share the best tips on how to get stronger, healthier and more confident in life and relationships.