If you have recently been thinking about changing direction to pursue an invigorating, fulfilling new career, then the wonderful world of healthcare might be the ideal place to turn.
Healthcare professionals provide an essential role, acting as the very foundations to help sustain a well-functioning society.
Moreover, there are so many roles to consider, avenues of research to explore, and opportunities to seize hold of that there will likely be an exciting position for you, no matter what your professional skillset happens to currently consist of.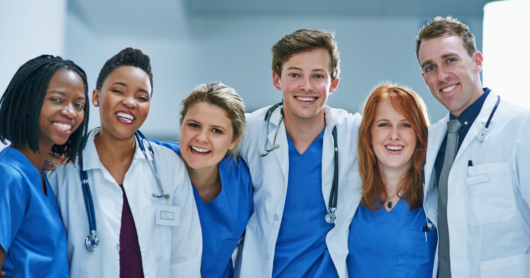 If working within an essential field of work that provides a new challenge every day sounds like it might fit your empathic, industrious mindset, here are some pointers to hopefully help you find your perfect career in healthcare.
Whether it happens to be through volunteering, work placement programs, or even shadowing other medical professionals, striving to obtain the first-hand experience might be able to help you should you decide to start applying for jobs.
Internships are usually one of the best ways to gain experience in the early stages, with the downside being that many of them are unpaid opportunities. However, if you can accommodate for this factor, they are well worth taking a look at, especially since they look great on the resume.
Unfortunately, the reality of healthcare can often be distressing, uncomfortable, and hard to accept, so making sure that you understand this can be vital in preparing yourself for the journey ahead.
This is perhaps another good reason to seek out work experience or volunteering opportunities, as this can provide you with valuable insight that you may not have otherwise had the chance to find.
Reaching out to medical professionals currently working in the industry can be another great way to start developing a well-rounded understanding of what to expect, at least in the basic sense.
No matter your education level or which subjects you decided to previously study, there is always time to learn something completely new. In most cases, you will be offered sufficient training on the job, and experience can be one of the best teachers imaginable, particularly in the healthcare industry.
Thanks in part to the rise of superb remote learning opportunities, it might be easier now than ever before to obtain the right qualifications needed to pursue a career in healthcare.
It is worth noting; however, there are many positions available that require little to no experience or qualifications at all, so there is no need to necessarily feel as though a lack of qualifications has to hold you back from getting your foot on the ladder in the first instance.
With that said, committing to finishing a college course will no doubt be able to open up some great opportunities for you, and some roles may require you to complete a college degree in order to progress to the next level.
If you were already thinking about a potential future as a healthcare professional, you probably have an empathic way of perceiving situations, a desire to make a positive difference to society, and a genuine need to help others.
Along with these exceptionally useful traits, you will likely need to work well in a team, practice effective communication, regularly utilize your emotional intelligence, be able to cope with extremely high-pressure environments, and manage stress efficiently.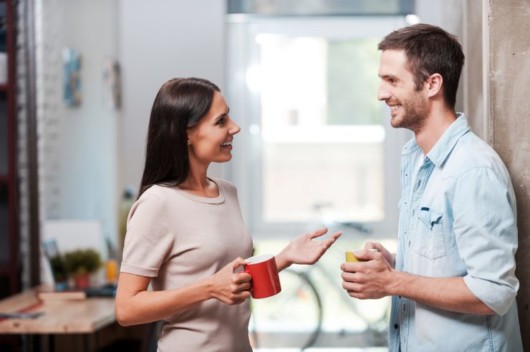 The list does not end there, and depending on which area of work you decide to enter into, they can differ widely in nature. In this regard, it is worth thinking about your own particular interests or what intrigues you most about healthcare, as this might be able to help you narrow down your options when the time finally comes to start applying for jobs.
However, it can be important to keep an open mind as this can prevent you from inadvertently limiting your options.
The cutting edge of healthcare can be a phenomenally inspiring place, as people work tirelessly to develop new cures, discover more efficient ways of operating and generally shape the future for modern society.
If you hope to enter into healthcare, keeping up to date with medical news and scientific development can be crucial, as it not only shows your willingness to learn and interest in the profession, but it might inform you of where to turn for your next job.
This can also help you to better understand the direction in which healthcare is headed, what needs to be done, and the wider picture of why healthcare operates the way it does. 
For many healthcare professionals, the greatest perks of the job include the chance to nurture their fellow members of society back to good health, support families, and offer people the highest level of wellbeing possible. 
It can be an emotionally rewarding career like no other, and the chances are you will most likely find the space to develop both personally and professionally on a daily basis. This can make it an enticing option for anyone who feels as though their career is looking somewhat stagnant, meaningless, or mundane.
A great number of roles in healthcare pay great wages while offering job security for the future and chances to specialize and progress as your journey continues.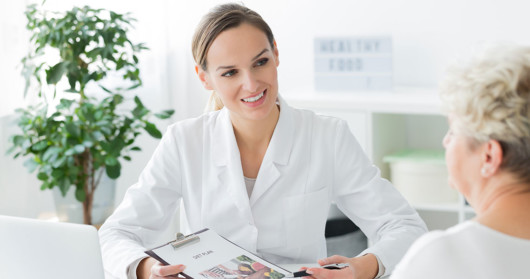 Healthcare professionals are rightly respected the world over, as the job they do contributes directly to society, a job that most people will call upon at some point in their lives. If you want to work alongside a team of like-minded individuals that share your values and vision for the future, healthcare may be the perfect place to form long-lasting bonds you can rely on.