These quick, easy yet healthy recipes prove you that your microwave is not just for heating.
Pumpkin Oatmeal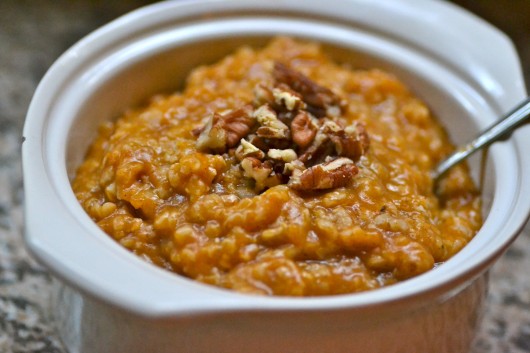 Ingredients:
1 cup quick-cooking rolled oats
3/4 cup milk, or as needed
1/2 cup canned pumpkin puree
1/4 tsp pumpkin pie spice
1 tsp cinnamon sugar

Directions:
Mix oats and milk in a microwave-safe bowl. Cook on high for 1 to 2 minutes, stirring once.
Add more milk or oats to achieve the desired consistency, and cook for another 30 seconds.
Stir in pumpkin puree, pumpkin pie spice, and cinnamon sugar. Heat for 20 more seconds and serve.
Omelet in a Mug
Ingredients: 
1 large egg
2 egg whites
2 tbsp shredded cheddar cheese
1 tbsp diced green bell pepper
Salt and ground black pepper to taste
Cooking spray
Directions: 
Combine egg, egg whites, cheddar cheese, bell pepper, salt, and ground pepper in a microwave-safe mug coated with non-stick spray. Microwave on high for 1 minute; stir.
Return to microwave and cook until eggs are completely set, 1 to 1 1/2 minutes longer.
Sprinkle cheese on top and serve.
 Poached Eggs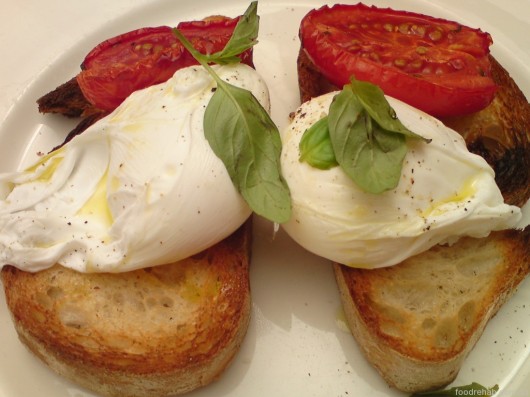 Place 1/2 cup water and 1/4 teaspoon white vinegar in a small microwave safe small bowl. 
Carefully crack egg into water, cover, and microwave on high for 1 minute, or until whites are set and opaque.
If needed, microwave for 10 seconds more at a time until eggs are done to your liking.
Remove eggs from bowl with a slotted spoon.
Check these 3 easy ways of how to make a restaurant style runny-yolked egg. 
Prawn Balchao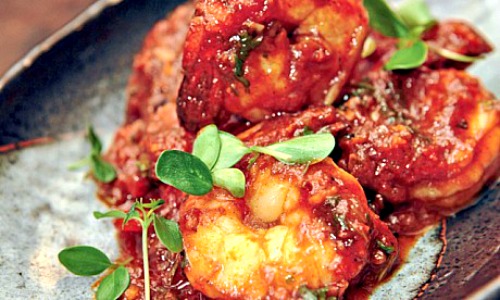 Ingredients:
500 grams shelled prawns
2-inch piece ginger
15 to 20 cloves garlic
12 to 15 whole dry red chilies
2-inch cinnamon stick
2 medium onions, chopped
4 medium tomatoes, chopped
2 tbsp sugar
1 tsp cumin seeds
1 tsp mustard seeds
1 cup malt vinegar
1/2 cup oil
salt to taste 
Directions: 
De-vein prawns and wash thoroughly under running water. After towel drying, add salt and set aside.
Grind ginger, garlic, cumin seeds, red chilies, cloves, cinnamon, and mustard seeds with vinegar into a fine paste.
Put oil and onions in a microwave bowl and cook, uncovered, for 4 minutes.
Add ground paste and tomatoes and cook, covered, for 4 minutes.
Then add prawns, salt, and sugar and cook, covered, for 3 minutes.
 Creamy Polenta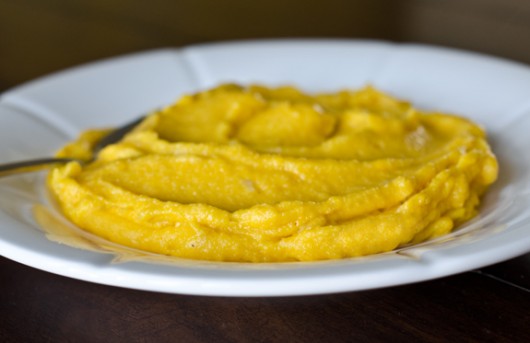 Place 1/2 cup finely ground cornmeal, 2 teaspoons olive oil, 1 minced garlic clove, 1 teaspoon fresh thyme, 1/4 teaspoon salt, and 1 3/4 cups water in a large microwave safe bowl.
Microwave uncovered on high for 2 1/2 minutes.
Stir mixture and cook for an additional 2 1/2 minutes or until polenta has thickened and most of the water has absorbed.
Let rest for 1 minute and then stir in 1/3 cup grated parmesan cheese. 
Baked Apples with Frozen Yogurt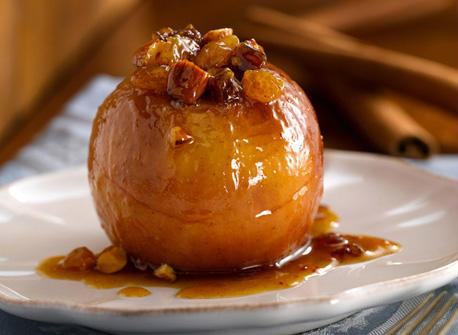 Ingredients:
2 apples
2 tbsp brown sugar or honey
1 tsp ground nutmeg
1 tsp ground cinnamon
1/2 cup dried raisins or cranberries
Frozen yogurt 
Directions:
Core the apples, leaving the bottom intact. In a bowl, mix the brown sugar, cinnamon, and nutmeg.
Spoon the sugar mixture into the apples and set a teaspoon of raisins or cranberries on top of each apple.
Place the apples in a deep casserole dish and cover with wax paper. Microwave for 3 1/2 to 4 minutes or until tender.
Let the apples sit for a couple minutes before topping with frozen yogurt.
Sprinkle some cinnamon on top, then serve.
Easy Lemon Curd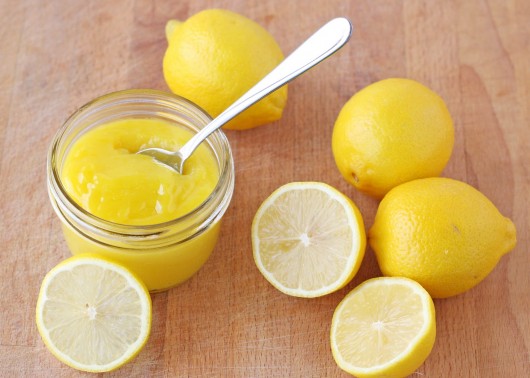 Ingredients:
1 cup freshly squeezed lemon juice
1 cup sugar
1/2 cup (8 tablespoons) butter, melted
2 large eggs
Directions:
Combine all of the ingredients in a large microwave-safe bowl. To avoid bubble-overs, the contents should fill no more than 1/4 of the bowl; an 8-cup measure works well here.

Microwave the ingredients in 1-minute increments, removing from the oven and stirring to combine after each minute.

When curd starts to thicken; coats the back of a spoon; and starts to mound a bit as you stir, it's done. This will take anywhere from 4 to 10 minutes, depending on the strength/power of your microwave.

Stir the curd one more time, spoon it into a storage container, and refrigerate until firm.

Keep curd refrigerated for up to 3 weeks; freeze for longer storage.
Lemon and Berry Sauce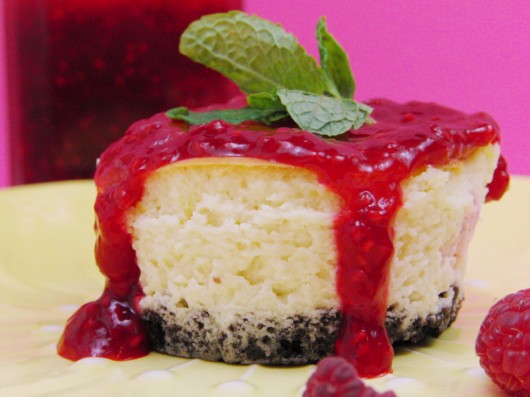 Stir together 2 cups frozen mixed berries, 2 tablespoons sugar, 2 teaspoons lemon zest, and 1 1/2 teaspoons cornstarch in a large microwave safe bowl.
Heat on high, uncovered, for 2 minutes.
Stir and cook for an additional 2 minutes, or until slightly thickened and steaming.
Serve with pancakes, waffle, yogurt.
Chocolate Mug Cake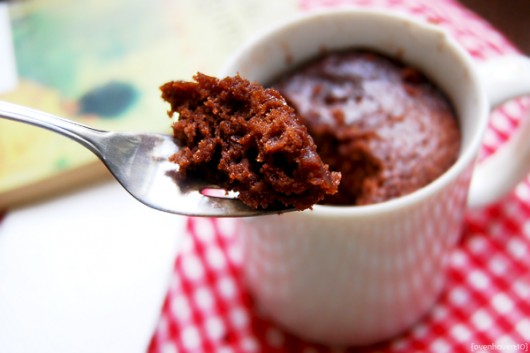 Ingredients:
4 tablespoons all purpose flour
2 tablespoons sugar
3 tablespoons unsweetened cocoa powder
1/4 teaspoon baking powder
1/4 teaspoon salt
1 egg – beaten
3 tablespoons skim milk
1 tablespoon vegetable oil
Direction:
Add together flour, sugar, cocoa, baking powder, salt, egg, milk, and vegetable oil. Mix to combine.
Pour mixture into a regular sized coffee mug. 
Microwave on high for one minute and 30 seconds. If needed, microwave on high for up to an additional 30 seconds.
Watch not to make it too dry.
Applesauce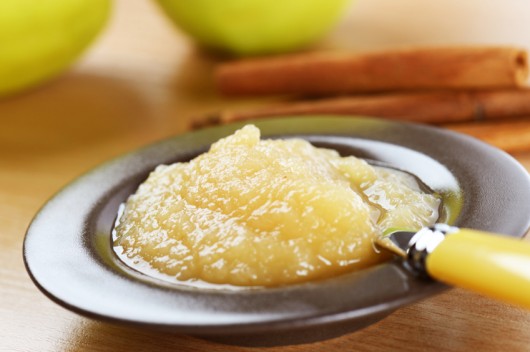 Place 4 peeled and chopped apples in a microwave safe bowl.
Cover with a sheet of parchment paper and microwave on high for 4 minutes, or until tender.
Blend together apples, 1 tablespoon chopped rosemary, 1 chopped garlic clove, 1 chopped shallot, 2 teaspoons cider vinegar, and
1/4 teaspoon each salt and pepper in a blender or food processor.
Serve over chicken or pork chops. 
Sweet Potato Chips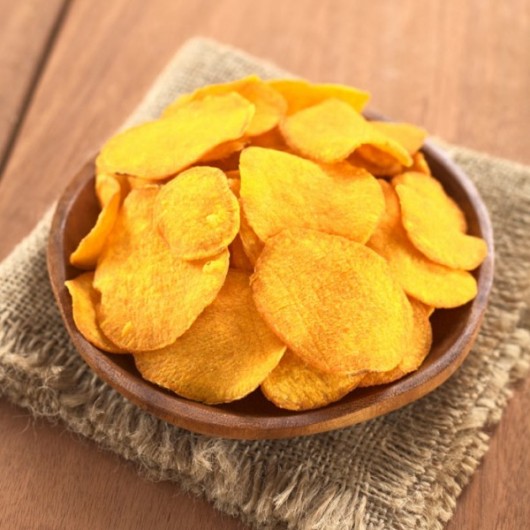 Thinly slice 1 medium-sized peeled sweet potato with a mandoline. Toss with 2 teaspoons oil, 1 tablespoon Italian seasoning, and 1/4 teaspoon salt.
In batches, arrange potato slices on a parchment lined microwave safe plate in a single layer.
Microwave on high for 3 minutes. If chips are not crispy, continue microwaving in 20 second intervals until done.
More light and easy finger food recipes. Try some!