There are food trends that prove to be yet again another fad, while there are also those that are here to stay.
Nowadays, all it takes is one social media post from celebrities and influencers, and a new trend would immediately spread like wildfire. If you like being in the know-how when it comes to the latest trends in wellness, food, and drinks, then you must've heard about CBD-infused foods.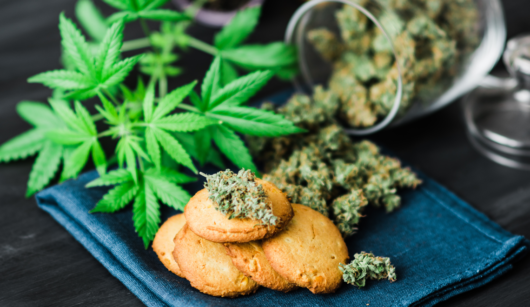 With its alleged benefits and potentials, there's no doubt that products with cannabidiol (CBD) are creating quite a buzz. As they're often marketed as health foods, people are getting more and more curious about their so-called effects.
What makes them even more popular (or controversial, rather) is because they're infused with CBD, which people largely think of as marijuana. The truth is, Cannabidiol is only one of the several compounds that you can find in the cannabis plant. 
CBD-Infused Foods to Try
The most attractive selling point of CBD-infused foods is how they can have potential benefits to the health. Being the health buff that most active people are, they'd want to try it for themselves. These foods are believed to help a lot if you consume them regularly, as CBD is known to aid in relieving anxiety and other mental disorders, as well as help improve sleep, reduce acne, and increase focus.
These are just some of the believed benefits of CBD, whether infused in foods, drinks, or used in other forms. In case you want to learn more about how you can consume such products to help you with a particular medical concern, Hemp for Future offers CBD-infused products in different types and brands.
Additionally, edibles or CBD-infused foods are becoming more and more popular. If you're wondering what kind of products are available so you can try this newest craze, check out this list below:
Gummies may very well be the most typically consumed food that's infused with CBD oil. The reason behind this is that gummies don't seem to change in texture even after mixing it with the oil tincture. Aside from that, these edibles are also flexible when it comes to adding extra coloring and flavor for a more enjoyable eating experience.
People also like the fact that gummies are portable. The small packets are usually perfect for small pockets, purses, and bags. They also have longer shelf life compared to other types of edibles or snacks. 
The shapes and colors available can make your CBD journey more bearable, and other people won't even know that you're into such kinds of foods.
You need to benefit from the beneficial effects of CBD products. For example, cbd gummies for back pain can help you with a natural, non-addictive and permanent solution to your aches and physical discomfort. 
Almost everybody loves chocolates. Now, you can enjoy the sweetness of chocolates that are infused with cannabidiol, too. Since these sweets are already naturally rich in oils, you can expect their texture to be richer and smoother because of the addition of CBD oil.
You'd usually find CBD-infused chocolates in bars, truffles, and gift boxes. If you know someone who's into CBD, these edibles are perfect as a gift idea for them. For a more inconspicuous consumption, you can go for other chocolate treats, like brownies, that are equally delicious, too.
Another food that can be infused with CBD oil is matcha tea. For sure, you've heard matcha since it's been making its rounds for several years now. This type of green tea is believed to have cancer-fighting benefits to the body and may also help prevent diseases, like type 2 diabetes and heart disease. It's also a popular drink for people who are trying to lose weight.
Imagine getting all these alleged benefits, along with those of CBD, simply by taking CBD-infused matcha tea. This soothing drink doesn't just taste healthy, but good, too. You can try different flavors, such as coconut, berry, turmeric, mango, and passion fruit. Other people also like it in its original taste and flavor–just plain and good matcha for a healthier taste.
They say breakfast is the most important meal of the day. If you agree, then why not consider trying cereals that are laced with the cannabidiol compound? You can easily find these breakfast cereals in physical dispensaries. But if you want a more convenient option, you may also shop for them online.
Honey has always been a crowd favorite because of its naturally sweet taste. It can also be a healthier alternative to sugar. If you want to enjoy your CBD edibles without their earthy taste, you can try adding a few drops of your CBD oil to honey. Then, use it as toppings for your favorite sandwiches or toasts.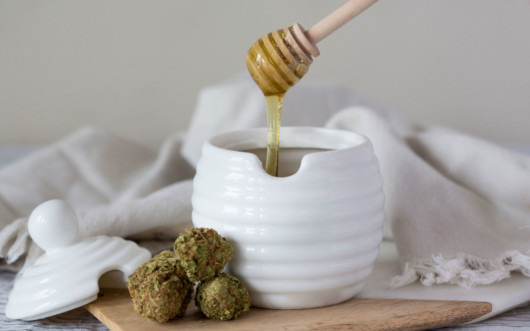 If you want to give CBD-infused foods a try, you can check the list above and get a few ideas of which foods might most likely captivate your delicate taste buds. You can try mixing CBD oil with honey or your favorite matcha tea. There are also other products that are already laced with this compound, such as breakfast cereals, chocolates, and gummies.