The world has always known healthcare professionals as their saviors. They are the ones whom we rely on for health concerns.
Healthcare practitioners have insight into what perturbs us, both physically and mentally. The Covid-19 outbreak highlighted the dire and essential role of the practitioners. With the increase in the need for quality healthcare services, a significant surge has been observed in hiring healthcare experts.
Today, many people opt for home-based care as a significant number of the US's baby boomer generation has entered into the category of the senior population. Undoubtedly, most of these people prefer to get their healthcare needs fulfilled within the comfort of their homes. It has increased the demand for home healthcare workers, among which nurses play a crucial role. Most of the licensed nurses are responsible for providing either full-time or part-time-based home healthcare.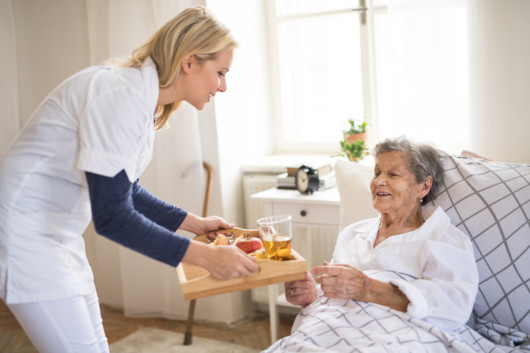 However, some healthcare professionals require specialized training to monitor and track patient's psychological and behavioral status. Since most of these patients experience depression, boredom, and helplessness, these nurses ensure timely reporting of any such issue.
Since home healthcare is cost-effective and more convenient compared with in-patient care, there is an increasing demand for healthcare nurses worldwide. It has further flourished the career prospects for those willing to be a part of this industry.
Today, a registered nurse enjoys an average base salary of $36.76 per hour in the US. Now, you might be wondering about how you can take on the role? One of the prerequisites is a strong academic degree with some professional experience within the field.
However, students with the relevant educational background can opt for Masters in nursing online or an on-campus degree to be a part of this thriving job role.
In this article, we've discussed five significant reasons behind the growing demand for home healthcare nurses.
Provide 24/7 Care
The most significant attribute to the role of a nurse is round-the-clock care. Nurses keep a check on patients' health and closely monitor their condition to provide prompt healthcare assistance. Most commonly, they are required to perform different tasks such as dressing on wounds, taking lab samples, looking after patient's medication, providing healthcare therapies, etc.
Home healthcare nursing has proven quite promising, especially for those suffering from chronic illnesses. Today, technology has enabled healthcare experts to provide home-based treatment by accessing various equipment and tools required for effective healthcare. Nurses providing services at home are more likely to give immediate care to patients during their worsening condition.
Keeps You Safe
The Covid-19 pandemic has affected all of us in many ways. One of them is the associated fear of contracting viruses from different places. People are now more concerned about their health safety and refrain from visiting public healthcare facilities to avoid the spread of infection.
Home nursing emerges as a viable solution to the issue, enabling patients to receive quality care at home. They can do away with all the fears and have a carefree approach to getting the necessary treatment. It's one of the primary reasons why home nursing is one of the most sought-after treatment options now.
Develops Better Relationship With Patients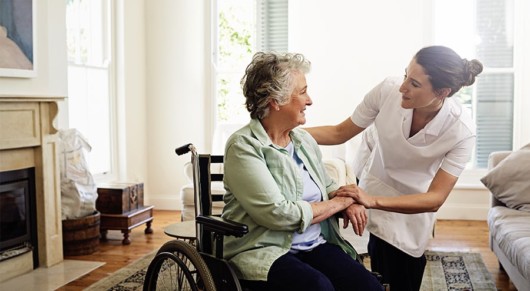 Nurses are bound to provide comfort and relief to the patients. The fact is every healthcare professional provides their services to those ailing with solace. But, due to a large number of patients, many healthcare practitioners fail to develop a better relationship with their patients. However, it is worth mentioning that having a good relationship with healthcare providers encourages patients to adopt positive behavioral changes.
In a home-based nursing environment, individual care is guaranteed throughout the treatment process. The nurses are trained to deliver the treatment, and so, the phenomenon of home care is increasingly on the rise.
Provides Preventive Healthcare
Another factor behind the rise of home nursing is preventive healthcare. Generally, patients undergoing in-patient care are moved to a recovery room following a procedure or a general treatment. That's when a patient needs further care at home.
During home nursing, a patient who has had surgery receives guidance on preventing the illness in the future. It includes imparting knowledge related to preventive strategies. Home-based healthcare nurses further help patients by educating their families regarding patients changing conditions. The situation highlights the increasing demand for more home care nurses.
Focuses on Patient-Centered Care
Another key reason behind a significant rise in the phenomenon is the new health perspective that emphasizes patient-centered care. Those in favor of the idea say that patient-centered care can help the patients recover faster. In patient-centered care, healthcare plans and decision-making follows a critical consideration of patient's preferences.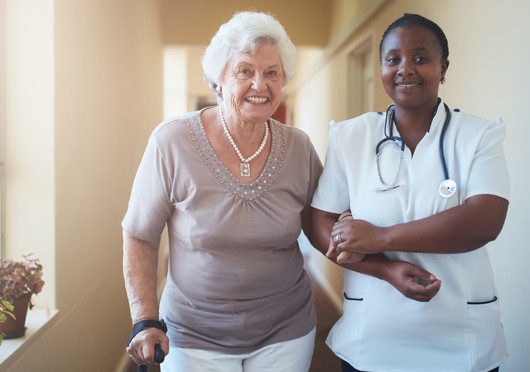 The role of the nurses is significant concerning comprehensive, in-depth care. With the rising need for quality healthcare services, home-based healthcare is also emerging as a viable and long-term solution.
From a broader perspective, the concept of home nursing can be beneficial in terms of proximity too. It means that a nurse can reach out to the patients residing in far-flung areas and provide treatment. It has further reduced the chances of contracting the virus while ensuring effective healthcare services to those in need.