Coolsculpting is the cosmetic industry newest type of procedure, which can quickly and easily destroy fat cells in different parts of the body, including thighs. Best of all, this fat freezing procedure is also relatively painless.
Coolsculpting is becoming increasingly popular, with over 7 million procedures performed worldwide, to date. Various Coolsculpting providers are now available in most major North American cities. Feel free to contact one today for more information.
What Is Coolsculpting?
Coolsculpting is a non-surgical fat-reduction treatment that contours's one's body by freezing unwanted fat.
Coolsculpting Areas
Coolsculpting works very well on inner and outer thigh areas.
Inner Thigh Areas
Inner thigh Coolsculpting is also known as thigh gap reduction. This is perfect for individuals who cannot achieve an inner thigh gap with exercise and diet alone.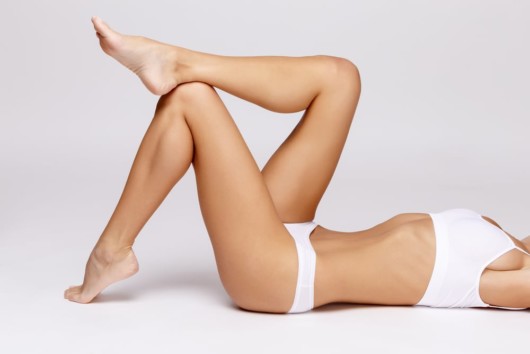 Outer Thigh Areas
Outer thigh Coolsculpting, or saddlebag fat reduction, is perfect for reducing thigh fat and bringing the area into proportion with the rest of the body. In addition to thighs, Coolsculpting for the abdomen, flank, side, upper arms, and double chin are also available.
How Coolsculpting Works
Based on the science of cryolipolysis, Coolsculpting breaks down fatty tissue through the cellular response to cold. During this non-surgical procedure, a technician will apply gel pads to the desired area. A vacuum-like applicator will then suck up the tissue into the applicator cup, delivering controlled cooling to the thigh area. During the procedure, the subcutaneous fat under the skin is destroyed and absorbed by the body.
Since everyone's bodies are different, the technician will work with clients to develop a personalized treatment plan to help achieve goals. For some people with stubborn fat, this may require more than one treatment. In addition, certain spas offer more than one machine, allowing technicians to work on more than one area at a time.
All procedures are performed within the appointment time, with little or no downtime required. Many clients often read, listen to music, or browse through social media on their phones during the procedure. Coolsculpting is relatively painless, with some clients reporting minor sensations of pulling, tugging, mild pinching, intense cold, tingling, stinging, aching and cramping.
Typical side effects include:
swelling
redness
bruising
firmness
tingling
stinging
tenderness
cramping
aching
itching
skin sensitivity
numbness 
Results can be seen in as little as 2 to 6 months.
Preparing for the Coolsculpting Procedure
It is very easy to prepare for the procedure. It is recommended to take an anti-inflammatory, such as aspirin, before the procedure to prevent bruising and to avoid wearing makeup.
Cost of Coolsculpting
The costs of Coolsculpting depends on a variety of factors, including location on body, extent, number of target areas, number of treatments, size of applicator used, type of cosmetic spa, and geographical location of the spa. Overall, Coolsculpting ranges from $2,000 to $4,000 USD. An average price is $2,450 USD.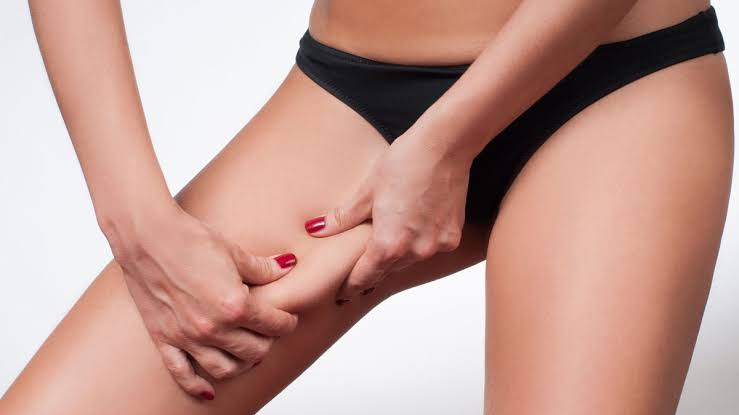 In general, clients should expect to pay about:
$850 to $1,000 USD for a small area,
$ 1,600 to $2,000 USD for a medium area,
$ $2,000 to $4,000 USD for a large area.
In particular, the cost of a treatment for inner thighs is approximately $750 USD per thigh, while outer thighs are approximately $1,500 USD per thigh. Both legs will cost approximately $4,000 USD. Each treatment is expected to take about 35 minutes.
In addition, for clients curious about the cost of different areas of the body:
the double chin area is about $1,400 USD,
the abdomen is about $1,500 USD per treatment,
a neck treatment ranges from $600 to $1,400 USD,
a stomach is $1,500 USD,
love handles are approximately $1,200 to $1,400 USD. 
Many providers offer treatment packages that can lead to a discounted prices and interest-free payment plans as well.
Benefits of Coolsculpting
Coolsculpting has many benefits. For example, it is non-invasive and non-surgical, meaning few side effects and relatively no downtime. In addition, the procedure is very convenient, and often takes as little as 30 minutes per session. It provides long-lasting results, as fats cells are destroyed. Finally, the procedure can be used on various parts of the body.
Best of all, Coolsculpting is a safe procedure that has been cleared by the U.S. Food and Drug Administration (FDA).
Effectiveness of Coolsculpting
Coolsculpting has been found to be a very effective method for reducing fact in a variety of research. In particular, it is thought that Coolsculpting is 20 to 80% effective in the thigh area. It is effective in other parts of the body as well, including the arms, chin, and abdomen. 82% of individuals who undergo the procedure would recommend it to friends, with 73% satisfied with the procedure.
Choosing the Perfect Coolsculpting Practitioner
Asking friends, family, and coworkers for recommendations is a great way to find a reputable Coolsculpting practitioner. Online reviews on sites, such as Google and the Better Business Bureau (BBB) are also options. In addition, it is also possible to browse practitioner portfolio online prior to booking an appointment. Asking for referrals is also encouraged.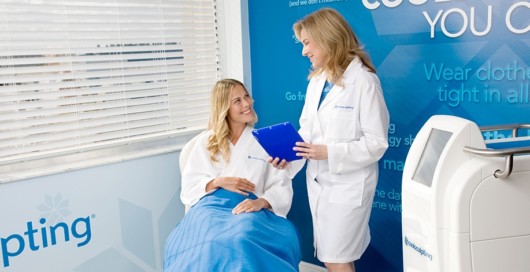 Secondly, it is important to visit a spa prior to purchasing services. Ensure that the workplace is clean and that the technician is professional and certified. Do not hesitate to ask questions about their educational background, training type, hours of training, and experience. Treat this like an interview process, as a way to select the perfect candidate. How many procedures have they performed? Are they experienced? Most importantly, does one feel safe and comfortable with the technician? Thirdly, discuss price plans and inquire about discounts. Many cosmetic spas offer new clients specialty pricing. 
Finally, ensure that the technician is using the correct type of technology. Ensure that the cosmetic spa is using Coolsculpting techniques, as opposed to other body sculpting methods. Ask about pre-treatment requirements and post-treatment advice. 
Finding a Coolsculpting practitioner in now easier than ever, with various cosmetic spas available in many major cities across North America. Do not hesitate to contact one today.