As you get older, it gets harder to maintain that youthful figure that you enjoyed when you were in your twenties.
Pregnancies can leave stretch marks and cause your breasts and stomach to sag. You might start gaining weight in different parts of your body even if you haven't changed your diet. No matter how much you exercise and eat healthy food, it seems like nothing can tone your body, tighten your skin and firm up your muscles. Sometimes you wish you could just wave a magic wand and get back to your high school figure.
If you've been disappointed in your figure lately, a Mommy Makeover might be what you need to regain your confidence. A Mommy Makeover procedure is a combination of different procedures that slim, tone and contour your body.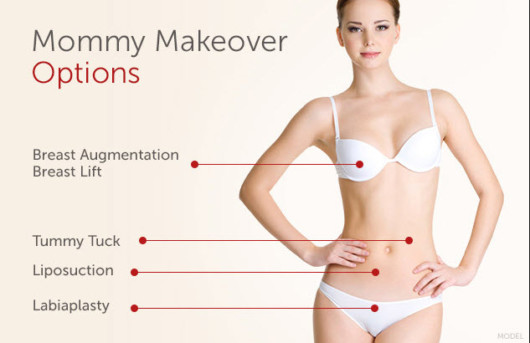 You'll enjoy a more youthful, feminine shape well into your thirties, forties and fifties. Even if you've had multiple children, a Mommy Makeover can erase some of the lasting effects of your pregnancies. Best of all, you won't need to spend hours at the gym to get in shape. You'll still need to maintain a healthy lifestyle, but you'll take a little shortcut along the way.
What Does a Mommy Makeover Include?
A Mommy Makeover procedure is a combination of popular plastic surgery procedures. As you can see from these before and after photos, a Mommy Makeover radically changes your entire body shape. You can eliminate excess weight and sagging to give yourself a fresh new look that makes you feel like you're in your twenties again.
Each procedure is different depending on your goals and lifestyle situation. However, most Mommy Makeovers have four different components. Here's a rundown of what you can expect when you invest in this procedure:
Breast augmentation: A surgeon will use implants to enhance the size and shape of your bust.
Breast lift: A surgeon will eliminate sagging and excess fat to make your bust look firm, shapely and attractive again.
Tummy tuck: A surgeon will remove loose, excess skin and fat, leaving you with a toned stomach that resembles your pre-pregnancy body.
Liposuction: A surgeon will use a tube to remove fat from different areas of your body. This includes your back, stomach, legs, arms, neck and other areas that have accumulated fat over the years.
What Happens When You Schedule a Mommy Makeover?
Every woman's body is different. To start, a surgeon will talk to you about your body type and what you want to achieve with a Mommy Makeover. They'll develop a customized plan that trims down problematic areas of your body and leaves you with a slim, feminine figure.
With a single procedure, you can lose years of stretching, sagging and weight gain. You'll have to exercise and eat a healthy diet to maintain your new figure, but you'll find it much easier to stay in shape without extra fat and loose skin weighing you down.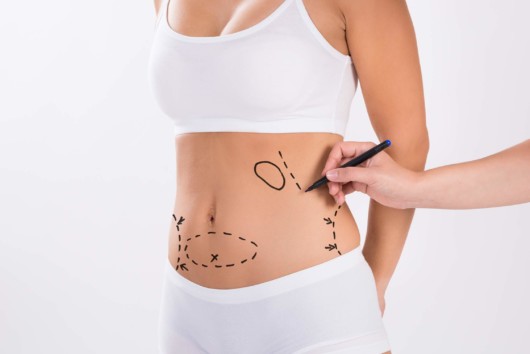 After your surgery is over, you'll have to give yourself some time to recover. Your surgeon might prescribe medication to help you deal with any discomfort after your procedure. You'll have to avoid heavy lifting and strenuous exercise until about six weeks after your surgery. A nutritionist might recommend eating soft foods and liquids until your body can handle solid food again.
If you want your body to look like the "after" pictures in these before and after photos, call today to schedule a consultation. A surgeon will talk to you about the procedure and help you come up with a customized plan for your situation. You'll get the chance to ask questions and learn more about the surgeries before you proceed.