The health insurance industry is a growing field. If you are interested, there are many different careers you can pursue in this sector. The jobs are ideal for people who are good at accounting, finance, paperwork and business development.
The market size of the health insurance industry is expected to reach $4 trillion by 2027. Increasing healthcare costs, the need for claim management services, better awareness of health insurance and an aging population mean that insurance will continue to be important for consumers. Jobs that streamline insurance processes and help consumers are vital.
1. Health Insurance Sales Agent
Finding the right job in the healthcare field can be challenging. If you enjoy selling, then consider a career as a health insurance sales agent. As a health insurance agent, you usually work for one insurance company and will sell its policies. You could become a health insurance broker and work with multiple insurance companies and sell a wide variety of policies.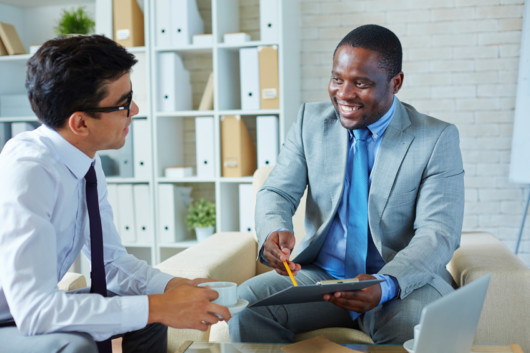 You help customers choose the best plan for their needs. You usually interview prospective clients and evaluate their current policies to assist them. In addition, you customize policies and spend a large portion of your time pursuing new customers.
2. Health Insurance Underwriter
A health insurance underwriter figures out if a person who applied for a health insurance plan actually qualifies for it. Their main job is to determine the risk to the insurance provider if they accept a customer. They also look for ways to lower future insurance claims from current customers.
To do their job, they review information, like a person's family and medical history or pre-existing conditions. Underwriters determine what an insurance company will or will not cover as far as medical coverage. If you are interested in learning more, look at events and information from the Group Underwriters Association of America.
3. Healthcare Insurance Administrator
A healthcare insurance administrator's duties will vary based on the organization where they work. Since there is a lot of variety in this career, you may want to take a personality test to make sure you are prepared to be flexible. You will also need strong business skills.
You may manage staff at an organization or manage the experience of customers. Other job tasks could include handling health data, recordkeeping and accounting. Administrators often have to create policies for staff, such as hiring practices or performance reviews. In addition, they have to follow federal, state and local regulations about medical and legal policies.
4. Healthcare Insurance Manager
Healthcare insurance management is one of the fastest growing careers in health insurance with the number of jobs increasing 17% between 2014 and 2024. In this career, you will help with patient billing, benefits and coding.
A healthcare insurance manager usually handles daily operations that involve insurance claims and policies. This could include account creation, customer enrollment, helping customers and processing claims.
5. Health Informatics and Data Analyst
The type of qualifications you need to start a career in health informatics and data analysis can be higher than other types of jobs in healthcare insurance. You need strong math and computer skills to be successful. In this job, you analyze trends, make predictions and evaluate outcomes related to health insurance.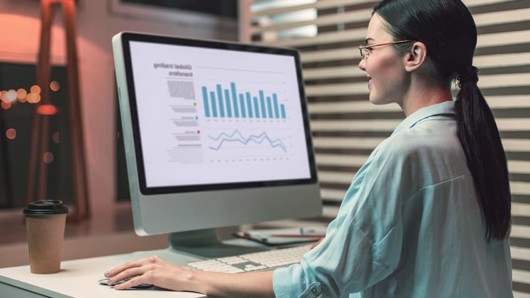 For example, you may examine electronic patient files to see their treatment history and outcomes. You will look for trends and patterns in the data. The goal is to create efficiency and prevent problems.
Finding the Right Job for You
Although many of the jobs in the health insurance field are technical, you can still make a difference in people's lives. You may have the chance to find solutions to complex challenges in the system. You may help them discover the best plan for their needs or fix a billing issue that is causing them problems. You can change lives and make things better for people.
You want to do a significant amount of research about a career before choosing it. Read stories, shadow people who work in the field and ask a lot of questions. Make sure you understand what their daily tasks look like and what the job requires. Also, find out the job requirements such as degrees and certifications.
Ultimately, finding the right job involves a certain level of soul searching. You have to find the combination of your skills and desires that fit with a career. You also have to consider the salary and benefits. Career tests can help you choose, but it is up to you to decide what you want for your future.
The options for health insurance jobs are enormous, so you are not limited to choosing one area. It is important to explore all the opportunities that exist and find a job that is the right for you and your skills.