If your first date sucks, you'll never get that second date. So throw dinner and a movie out the window. It's bland. It's boring. And we have better ideas.
If you want to make a good impression, then you need to try these fun first date ideas.
1. Rollerblading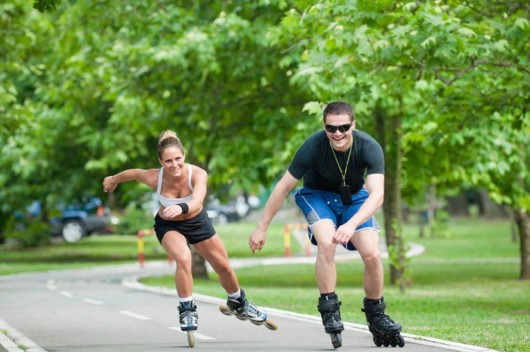 Rollerblading is a great first date idea. Throw on some wheeled shoes and walk around a wooden rink, what could go wrong? Really though, rollerblading is a way to get your heart rates up, and that feels like attraction. It's also a throwback to cute, classic, iconic dates. And between laps on the rink and rest breaks, you'll still have plenty of time to sit and talk and get to know each other.
2. Flea Markets and Food Trucks
Flea markets and food trucks are the new dinner and a movie. Food truck food is just as good (or arguably better) than many restaurants. But the entire date has a relaxed chill vibe to it. Either of you can bail at any time if the date is a lemon. Turn it into a treasure hunt, and see who can find the weirdest artifact. You may find something you've been looking for for a while!
3. Go for a Walk in the Park
This is an old one but a good one. You could go hiking, but then you risk being out of cell signal if the person turns out to be a weirdo. A walk in the park has a lot less commitment and risk, but you still get to talk with your date.
4. Escape Rooms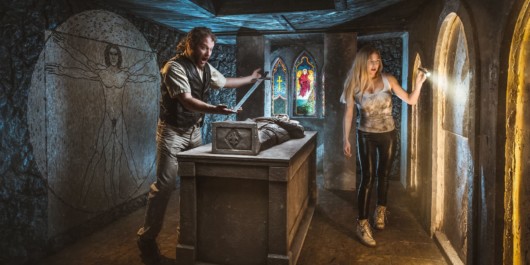 Escape rooms are an absolute blast! There's no better way to get to know a person than by locking yourselves into a high-stress situation for an hour. In an escape room, you find out if the person is creative, witty, dull, or collapses under pressure. Plus it's a fun and unique experience. They come in a lot of different themes too, so depending on your area, you can find one that fits your interests. 
5. Go
Go
Karting
Go-karting is great because it gets your heart rate up. While there's less time to get to know each other, there's room for some playful trash talk.
6. Go to
A
Bookstore or Record Store
Whether you're more of a bookworm or a music junkie, visit a book store or record store. Perusing old books or records can bring up old memories and spur conversations.
7. Ride Horses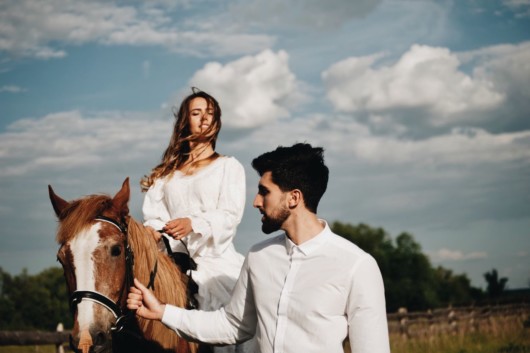 Want something unique, exciting, and still get plenty of face time? Go for a horse ride. This is a date they'll remember forever, and you'll have an amazing time.
A good first date is interesting, fun and exciting. But it also gives you room to talk and get to know each other. These fun first date ideas will help you create the perfect first date.
Keep checking back for more great ideas to make your life better! So far, read what other great things you can do with your loved ones.