If you feel that you want to dedicate not only your "nonworking time" to fitness and healthy life, it's time to think about turning your passion into business.
When you have a strong interest in fitness, keeping fit and healthy life in general, this passion puts the rest of your life into perspective. Living the healthy lifestyle, you quickly become an expert in what you do. You learn everything about choosing the right sport for you, the best fitness club or fitness program. You surely start eating healthy food and with time, learn how to cook it. You read the fitness-related articles, books and meet lot's of new friends who are interested in health and fitness like you are.
Just imagine how much knowledge one passionate person can accumulate! If you once took your life under control, you have a potential to encourage someone to do the same thing! Have you ever thought about sharing your experience with others?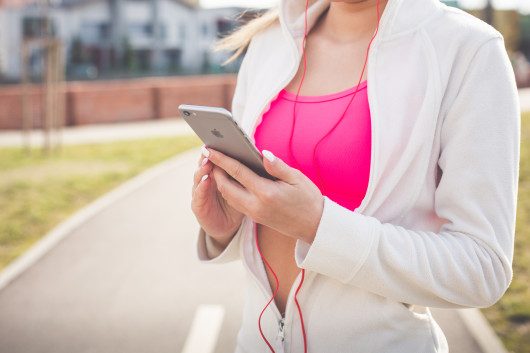 Creating a Fitness App
If you enjoy your workouts and know how to encourage others to stay fit, you can turn your hobby into your own business. Some may think of becoming a personal trainer or the owner of the fitness club. Are there more fresh ideas? Have you ever thought about creating a fitness app?
As we all can see, the technologies and internet experience the rapid growth. Did you know that there are 4,77 billion smartphone users in 2017? Just imagine how many potential users you may reach.
Being a fitness person you understand better than anyone else, what do people like you need. What can make their workouts more diverse and personalized, or how to motivate them to exercise and don't miss the trainings.
Sharing your knowledge in a mobile app can not only motivate someone, but also bring you money.
Possible Features of Fitness Apps
Being a very hot topic, fitness and health attract more and more people and those, who decided to built business related to sport.
Creating your fitness app, you have to consider many things as:
Type of fitness app
Features you want to include
Cost of development an app
Development team
Types of fitness apps: workout apps, activity tracking apps and nutrition apps. From the very beginning you should focus on the type of an app, you'd like to develop. Choose the topic, where you can show your expertise.
Keep in mind the main features of an app, that you want to include primarily. Explore the existing apps, similar to your idea, and get inspired. Ask your friends what features they lack in such apps.
The cost of app development depends on the technologies used, number of features and of course on the development team and it's expertise.
Here are some ideas of fitness-related apps you can borrow for your project:
Finding a fitness club/trainer/healty food restaurant nearby or by special criterias
Composing the fitness program (by choosing the exercises)
Counting the number of exercises made
Networking with fitness addicted users like you
Top Apps for Fitness 
We are willing to bet that you've ever used popular fitness apps but did not think of having business like that. But when the idea of creating an app appears in your mind, you change the way you look at them. Start thinking like a business owner, not a random user.
Here is the list of cool popular fitness apps:
Sworkit – is a flexible platform for fitness that customizes your workout plan depending on your fitness goal. Available on iOs, Android and web app.
Nike+ Training Club – app from Nike, giving you access to variety of full-body challenges from popular athletes. You can get personalized workout recommendations of any intensity. Available on iOs and Android devices.
Runtastic – fitness app specialized on walking, running and jogging.
GymGo – innovate app with live stream allowing you to workout with a personal trainer online.
Google Fit – tracking app, that notes all your physical activities in one place.
Surf&Yoga – web platform for finding yoga or surf instructor worldwide.
JEFIT – creates personalized workout programs tailored to your needs.
Analyzing the functionality and content of the most popular and trendy apps, you can combine the features that are more close to your idea and add them into your own application.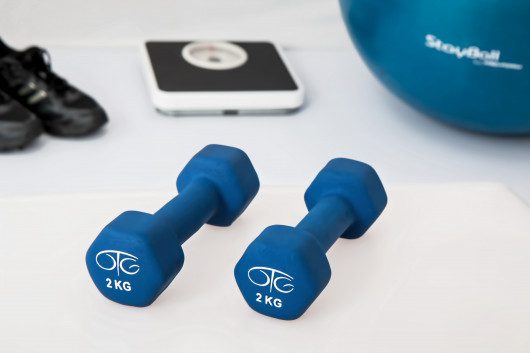 How to Develop the Fitness App?
Developing a fitness app can appear quite a challenging task. Finding a dedicated team will protect you from disappointment in the idea of app development. 
We strongly recommend choosing the outsource team as it's much cheaper than hiring full-time programmers into your team. Moreover, you will get the professional team with expertise in technologies needed to develop the fitness app offering your users seamless performance. Such approach will probably lead you to the successful launch of your personal project.
Conclusion
So if you really enjoy your workouts and helping and encouraging others to get and stay fit, why wouldn't you turn your hobby into business? Being really passionate about something gives you the possibility of running a successful business where you can satisfy your yearning for fitness while turning a profit.
If you are a newcomer in mobile apps business, we recommend to get started with creating an MVP (Minimum Viable Product). Such version includes the basic functionality and allows you to test the idea of your fitness app while saving your budget.