Here are 12 nutrition blogs that we'd like to share with you. We'll tell you why we love them and why you'll love them too. 
Thrivo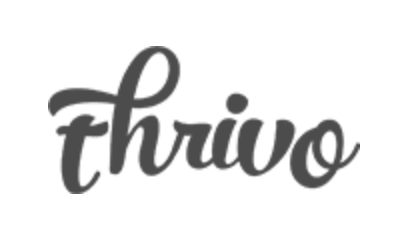 Why we love it
One of the things you'll find after spending some time on Thrivo is that it's not your average health blog. Among the recipes and blog posts, you'll realise it's all vegan. The advice is tailor made for people who are not only eating a plant-based diet, but who like to make sure the other products in their life is cruelty-free as well.
Why you'll love it
Their nutrition content is written by actual qualified nutritionists and is backed by actual medical research instead of "gut feelings", but it's still super easy to read. Thrivo has also partnered up with a small group of ethical brands to bring you exclusive deals and discounts, so you never have to pay full price again.
URL: https://www.thrivo.co.uk/
Balanced Bites

Why we love it
This blog was founded by Diane Sanfilippo a Hollistic Nutritionist who specialized in Paleo nutrition, blood sugar regulation, food allergies and intolerances and digestive health. Her blog is a great resource to get good, solid information on nutrition basics, great healthy recipes, and additional resources like Podcasts and books she has written. You can also download free eBooks and Guides including excerpts of her books and useful paleo guides.
Why you'll love it
If you have been intrigued by the Paleo Diet but are confused by all of the rules you have to follow, or love hearing tips in your car or on your iPod, this is a great resource for you. The recipes are made for people who are looking to eat healthy, yummy food but have limited time. Also, if you are a tech junkie who jumps from computer to tablet to eBook reader to iPod on a regular basis, you will be able to access lots of information seamlessly and stay in the mindset of improving your eating habits and staying healthy (try the grain-free chicken parmigiana – delicious!)
URL: http://balancedbites.com/
Eat Drink Better

Why we love it
From food and drink recipes to Agri-business news and school lunch ideas, this blog is a great resource for food-conscious students, young professionals and parents. Our favorite part of the blog is the Recipe Box, which not only has a recipe list, but also a meal planner and a shopping list which saves you tons of time and makes eating better much more convenient.
Why you'll love it
If you are into learning to eat healthier, but are also into educating yourself about eating local, GMOs, and food and nutrition news, this is a great resource for you, whether you are an omnivore, a vegetarian or a vegan. There are few blogs out there that have such a seamless recipe and information portfolio.
 URL: http://eatdrinkbetter.com/
Oh She Glows

Why we love it
The founder, Angela, created this vegan blog after her own health transformation over many years and she fell in love with cooking and herself. Her blog is chock-full of great information to keep you eating well and motivated. Angela's goal is to inspire others to eat more plant-based foods while still feeling satisfied. Her recipes are vegan and many are gluten-free as well as allergy-friendly. It has received awards, and her recipe book is a New York Times bestseller. If you are new to vegan recipes, we recommend the Ultimate Green Taco Wraps with Lentil-Walnut Taco Meat… YUM!
Why you'll love it
If you have food restrictions due to allergies, food intolerances or simply because of diet choices, this is a great resource for you. Also, if you are thinking about becoming a vegan or just trying to eat more plant-based foods, Angela offers you some great tips and readily answers any questions you may have.
URL:  http://ohsheglows.com/about/ 
The Ethicurean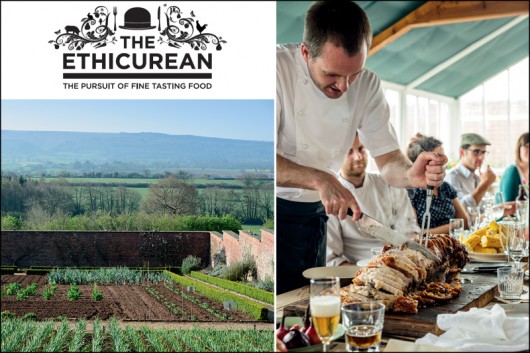 Why we love it
This blog isn't so much about recipes as it is about helping you to access information about healthy food beyond nutrients to include how it is grown, what to look for and what to avoid in the food you eat. The blog defines ethicurean as: "someone who likes tasty things that are also sustainable, organic, local, and/or ethical – SOLE food, for short." It reminds us that not all fruits and veggies are made the same and that our eating habits have repercussions beyond our own personal health. 
Why you'll love it
If you love delving into the details of what you eat and not only want to protect your personal health, but also that of the earth and of the farmers who produce it, this is a great blog that will connect you to a community of ethicureans around the world.
URL: http://www.ethicurean.com/
Eat Simply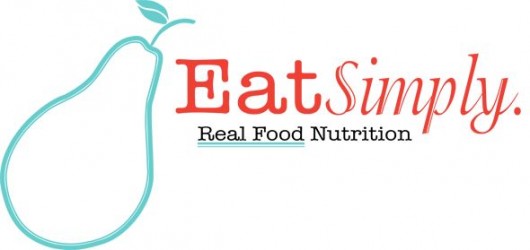 Why we love it
This blog was created by Ayla, a registered dietitian nutritionist who believed in making "unfussy, uncomplicated meals with whole foods grown close to home". It is based on the philosophy that you can make easy and quick while also making them very healthy, avoiding pre-packaged and pre-prepared foods at all costs. There is also a digital bulletin board where you can ask Ayla any nutrition question you have and she'll publish the answer on her blog. She gives straightforward sound advice to make small changes that can make a big difference.
Why you'll love it
If you want no fuss, clear nutritional advice and tips, this is a great resource for you. Also, if you want to improve your eating habits but feel like there is no way you have enough time to prepare a gourmet meal, Eat Simply has some great recipes that can be made in half an hour or less and stored in the freezer to save time during the week.
The Salt: What's on Your Plate

Why we love it
This NPR food blog is one of the most complete food blogs out there. Its goal is to inform us about what is on your plate, from everything to food composition and health, to food pathways, producers and other "food for thought" to keep you updated on research and nutrition news. It gives you easy links to listen to the most up-to-date stories and quick links to most read articles.
 Why you'll love it
Whether you are looking for information you can depend on to improve your nutrition and health, or whether you are into reading up-to-date food and nutrition news from around the planet, this blog will make sure you never get bored.
 URL: http://www.npr.org/blogs/thesalt/
Mark Bittman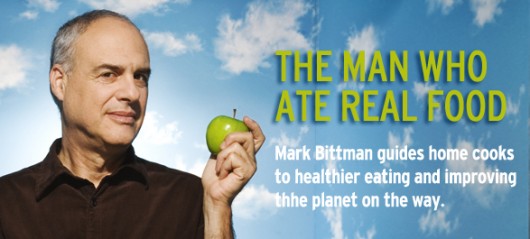 Why we love it
Mark Bittman is a New York Times writer for the Dining Section where he gives readers the information and tools to switch to a "Flexitarian" diet. The flexitarian is a semi-vegetarian, or someone who eats mostly a vegetarian diet with meat only occasionally. On his blog you can find upcoming events he is participating in, links to video a TV bits he has done with some of his and his guest's best recipes, intriguing articles, and a great recipes gallery.
Why you'll love it
If you are looking to improve your diet, want to give up some meat for health or environmental reasons, or simply want to learn to cook delicious food for all seasons, whether with a written recipe or a follow-along video, this is a great blog to follow.
The Nutrition Twins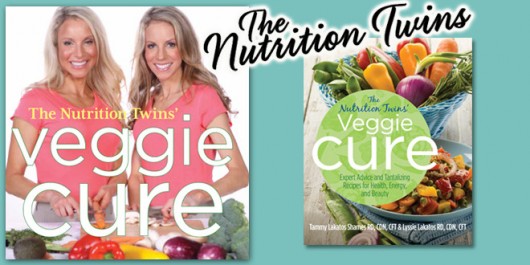 Why we love it
This blog was founded by twin sisters who are both registered dietitians and personal trainers, who offer an array of resources and information to keep you informed. While it is also a playform for the books they have written and the serviced they provide, the articles they publish are very useful and fun to read, ranging from recipes, to cooking tips to weight-loss menus.
Why you'll love it
If you are looking for recipes that can keep you healthy and also make your mouth water, you have nothing to lose while consulting this blog. If you are looking to lose weight in a healthy way, check out the Fitibie articles.  
 URL: http://nutritiontwins.com/blog/
Joan Salge Blake

Why we love it
While her blog may seem minimalist, this Boston University Professor and Healthy Eating Expert has seemingly limitless information on her site. From a list of money-saving tips to a tool as to how to cook a healthier pizza, recipes, healthful tips, and weight management tools and articles… it seems you can never get bored exploring her blog.
Why you'll love it
This is a great blog for anyone who is curious about all of the diets out there and who are looking for practical tools to make their goal of eating healthy easier and cheaper. The healthy tips are a staple for information healthful eating beginners need to know, and you can follow her blog for more up-to-date information and suggestions.
URL: http://people.bu.edu/SALGE/ 
Raise Healthy Eaters

Why we love it
This blog gives readers a "fresh perspective on feeding children," giving parents tips on how to help their kids adapt good eating habits from early on. She offers free resources from her book online, gives readers a space for Q&A and also provides a great recipe index filled with clever ideas on cooking you're your children.
Why you'll love it
If you are a parent with young children and are worried about making sure they adapt healthy eating habits, this is a great resource for you. The tips and recipes help you think out of the box and will ultimately help your kids make sure they are eating what they need to eat.
URL: http://www.raisehealthyeaters.com/ 
Joy Bauer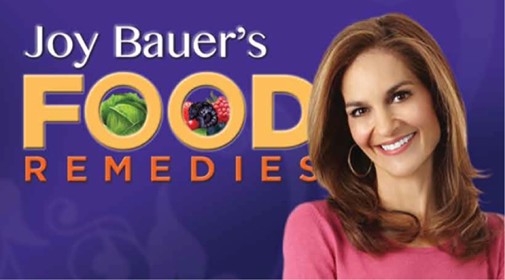 Why we love it
Her motto is "Life is hard, food should be easy." That was enough to call our attention to his blog. There is a tremendous amount of useful information on healthy living (including food and information that will keep your skin, hair and teeth healthy), an array of food cures for everything from acid reflux to irritable bowel syndrome, and PMS, and a health library with tons of useful resources.
Why you'll love it 
This is a blog that has something for almost anyone. If you are looking to lose weight, find useful recipes, or help manage a health issue holistically, this is a great resource for you.
Gluten Free Goodness

Why we love it
Whether you have a gluten allergy or are simply avoiding gluten in order to lead a healthier life, this blog offers a wide range of gluten-free recipes to keep your palate entertained and never missing gluten again. While it is a simple blog with limited information, the recipes that are offered are difficult to find and also gives some great tips for people with particular dietary restrictions.
Why you'll love it
If you are looking to cut out gluten, don't worry about buying expensive recipe books when you can get useful recipes for free on blogs like these!