The right workout gloves are as much important as perfect running shoes for your regular jogs. We tested different pairs of gloves and chose 5 that can meet any lifter's needs. 
1) Fitness and Weight Lifting Gloves With Wrist Wrap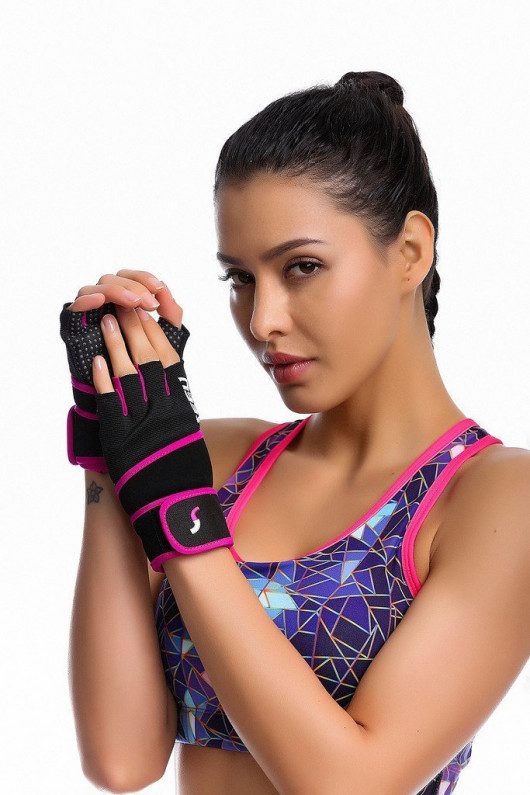 These gloves are very comfortable. They have breathable fabric on top and slip resistant material on bottom. This means you will always keep a solid grip on your weights. If you like to work with heavy weights, you can be sure your wrist will be secured with a 45cm long freely adjusted wrap that gives you a support you need while lifting or strength training. 
[AMAZONPRODUCTS asin="B0157P4GA2″]
2) RIM Sports' Gym Gloves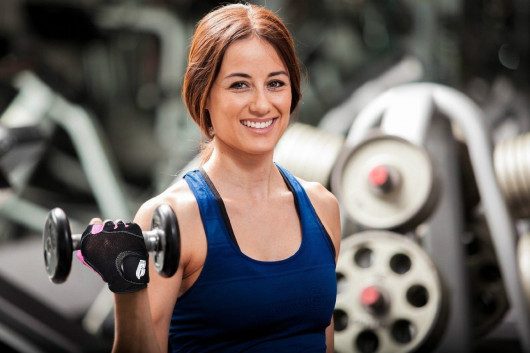 RIM Sports' Gym Gloves are designed in a range of colors that can match any funky outfit. They are breathable and extra padded on the palm for the best protection. Being made of leather and spandex, make them more durable and safe for your pretty hands. These babies are also equipped with a diagonal velcro latch that will never cut into your hand. 
[AMAZONPRODUCTS asin="B00V5OAYVU"]
3) Crossfit and Weight Lifting Fingerless Gloves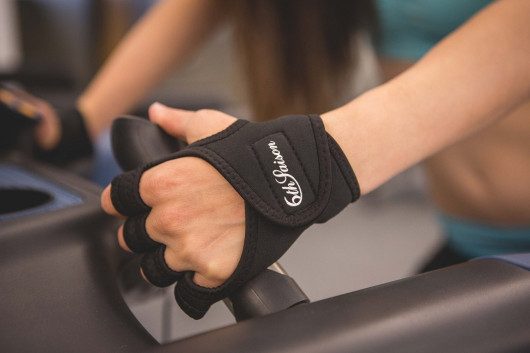 Forget about blisters as these gloves cover the areas where others don't. We tested them for 6 days and no break down yet. The great thing is that they fit small hands which is ideal for women. 
[AMAZONPRODUCTS asin="B01B3KXEXK"]
4) Mava Sport Cross Training Gloves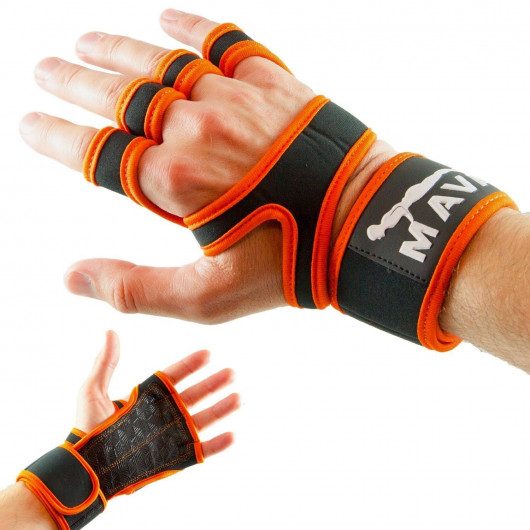 Mava Sport Cross Training Gloves are worth their price! We love them for being comfortable as there is no excess material and the padding is on the right places. If you lift heavy, work with kettlebells or obsessed with crossfit, this kickass pair is for you. They protect your hands and prevent the buildup of calluses. Major bonus: They feature integrated wrist wraps for better support and maximum stability. These gloves are breathable that helps combat sweat and eliminates slippery feeling.  Slip them on and lift with confidence!
[AMAZONPRODUCTS asin="B01D92OK8S"]
5) The Gripper Glove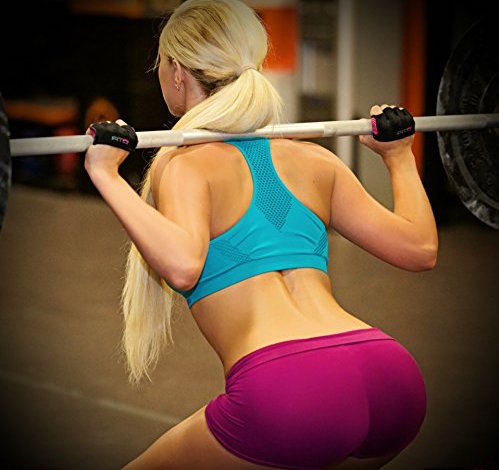 If you don't like to work in gloves, but want to protect your palms from calluses, try these babies from Gripper Glove that cover only the callused areas of the hand. They are infused with an anti-slip silicone grip and fitting Lycra prevents overheating. Small gloves with a lot of benefits!
[AMAZONPRODUCTS asin="B00FKZS23W"]