CBD is the acronym for cannabidiol. It's a chemical that comes from a Cannabis sativa plant—marijuana or hemp. Some studies have shown that cannabidiol has medicinal value. Though this has become an emerging trend, not all CBD products are legal in all countries or states. 
Cannabidiol is majorly used by patients with seizure disorders, anxiety, pain, Crohn's disease, dystonia (muscle disorder), and Parkinson's disease, among other conditions. 
How Cannabidiol Works
CBD affects your brain and may enhance your moods. At the same time, it's popularly used to manage pain and anxiety. How does it work? It triggers the production of endocannabinoids in the body; these are neurotransmitters that join the cannabinoid receptors present in the nervous system.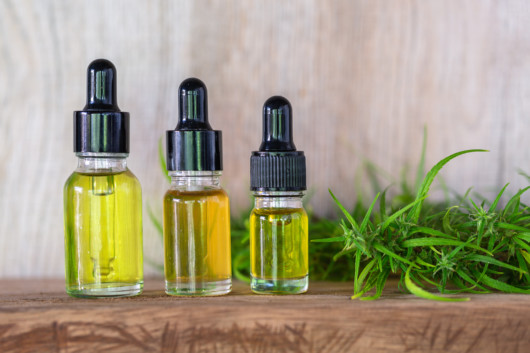 CBD is believed to help with pain, stress, anxiety, and other health conditions. Moreover, it's known to relieve menstrual and intimacy pain for women. Foria is among the brands that may help improve one's sexual wellness. Although some attest to the good results associated with CBD use, research on its potential health benefits is still ongoing.
Exercise Caution When Buying CBD Products
Pain, stress, and anxiety caused by existing health conditions, such as mental illnesses, burnouts, and many other things are common nowadays. With that, many people are now considering seeking help from supplements, which may help deal with these, including CBD.
Due to the growing popularity of the benefits of CBD, there's a big array of companies that deals in these products. This makes it difficult to make a choice from the mixture of quality products and imitations available. Therefore, you should learn a lot about cbd, including the spectrum – broad vs full and exercise caution when buying these items. 
In pursuit of getting good or improved health, here are five mistakes that you should avoid when purchasing CBD products:
1. Compromising on Quality Over Price 
It's normal for everyone to try and save even just a single coin on every purchase. This is a mistake that you should avoid if doing it compromises the quality of the product you're purchasing. Ensure that you go for good-quality CBD products that'll give you the results you're looking for by checking the label. Ingredients such as olive oil, grapeseed oil, MCT oil, and even hemp seed oil are good indications that the CBD will be absorbed quickly and preserved in your body. Always endeavor to buy the best product at a reasonable cost.
To avoid being scammed, read the CBD product information carefully and cross-check it with the listed content. You should be able to select a CBD product that contains no or fewer amounts of THC—the highest of which is 0.3%. If the product is derived from hemp and not from marijuana, you can rest assured that it won't give you psychoactive effects.
2. Failing to Do Research
The use of CBD products has become so popular that some individuals started consuming them due to the influence of others. If you'll jump on the bandwagon, you might be at the risk of landing on a product that doesn't do what it's purported to do—if you fail to do your own research. There are many CBD products available, which means that you can't risk your hard-earned money with haste just because of hearsays.
The only way you can be well-informed about the existing products is by doing thorough research. While doing research, have some time to read authentic reviews by other customers who have already tried using the product. Good reviews mean that the product is of good quality, which you may consider purchasing. If the product reviews are negative, it means that it doesn't give good results as advertised. Avoid going for such a product. 
Your body reacts differently to certain products. Be aware of the side effects that each of the products may cause to your body. Avoid those that may cause harmful side effects to your body. To be sure if a CBD product is recommended and will be helpful for you, you can choose to get professional advice from a licensed and registered doctor. Make sure to do this especially if you have existing health conditions. 
3. Having Unrealistic Expectations 
Note that CBD products don't work like magic supplements that'll give you sudden results. You'll have to be patient enough to reap the potential health benefits of CBD. Involving your doctor will enable you to know whether the said information about the product is true or false. Thus, your expectations will be medically sound. Sound expectations will save you from any form of frustrations or unnecessary costs later.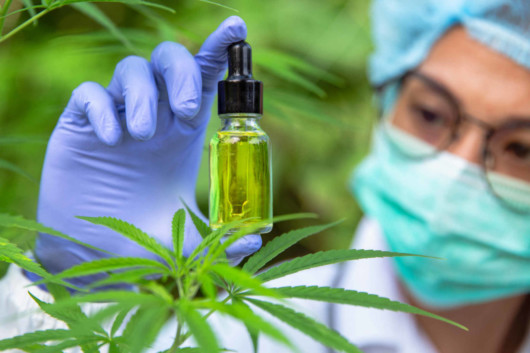 A CBD product that worked with someone else might work differently on you. Your body's chemical makeup is different. Here are tips on how you can highly benefit from a CBD product:
Begin with low potency as you move up to get the results you need.

Use your products at the same time each day or as needed only.

Follow the indicated directions for use in the label of the packaging.
4. Failing to Check the Source
Quality CBD products are those that have been sourced from the hemp plant. You might want to avoid getting products derived from marijuana because THC is believed to be too high in this plant, at about 10%. Make sure your product is derived from the hemp plant because it has the right amount of THC—0.3% or less.
The hemp used in the production of the CBD product should've been grown and harvested following the organic certification standards. Organic certification involves an independent party that, through writing, gives assurance that the organic production process was followed. This certification is a must in countries that regulate organic markets.
Hemp is known to grow in many conditions. If it's not organically grown, the quality of your CBD product may be compromised, so always be wary of the source. 
Confirm that the product has a CBD Certificate of Analysis (COA). A COA certificate verifies that the product and the label match up. It should match the batch number of the product too. Validating a CBD product's COA before purchasing it may help you in ensuring the credibility of both the product and the manufacturer. You can do this by scanning the indicated QR code in the label to see the webpage containing the product and its quality assurance.
Although you can pick up the oil at the store, many people have found success in making it themselves, even starting by growing their own hemp from quality cannabis seeds that you can find at sellers like Zamnesia. With the right equipment and a few ingredients, you could make quality homemade CBD oil.
The Future of CBD Products
The CBD market is becoming popular day in, day out. The pharmaceutical industry is likewise projected to be on the rise as many people may be wanting to consume more CBD products due to their potential health benefits. Despite the many people still struggling with whether or not CBD products are safe to use, a huge population wants to try and see their efficacy for themselves.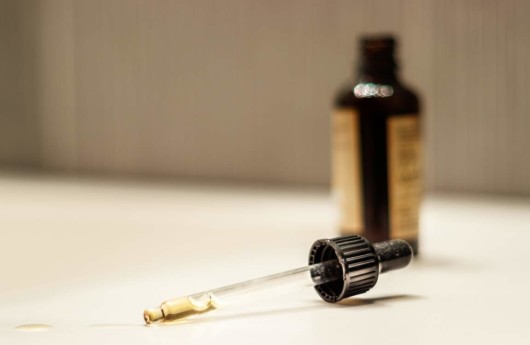 To be certain, you may consult your physician, who'll advise you if you should use one, taking into account your existing health condition or maintenance medication, if any. You may also ask for their recommendation on the top CBD products and increase your knowledge by reading extensively about CBD products.