Breast augmentation procedures have exploded in popularity over the last few decades, and this operation might be a great option for you if you are currently unhappy with your proportions. In addition to increasing the size of your bustline, this procedure could also give you a more balanced appearance.
We have helped countless women boost their self-confidence with cutting-edge implants, and we would love to speak with you more about how this procedure is carried out and what you can expect following your augmentation.
The Basics of the Procedure
We personalize every single breast implant procedure that we carry out, but many of these operations follow the same few steps. Our board-certified plastic surgeon located in Beverly Hills CA will begin the procedure by marking the treatment site and having a team member administer the anesthetic. While this surgery can be carried out with a local anesthetic and mild sedative, we often suggest that our patients go with a general anesthetic that completely puts them under from start to finish.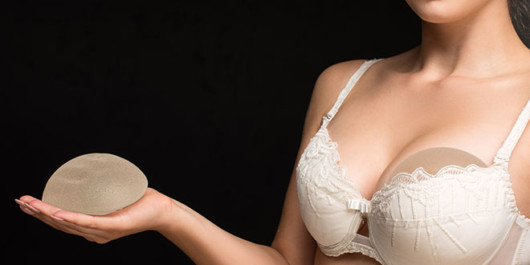 The next step in this operation is making one or more incisions so that the implants can be situated inside the breasts. The location of the incisions depends on a few different factors, and that includes your personal preferences, how large implants we are using, and the type of implant that you have chosen.
Once the implant is in place and the surrounding soft tissue has been repositioned, we can then partially or fully suture the incisions shut and place a compression garment over the treatment site. Every case is slightly different, but this operation usually takes between one and two hours if no other treatments are carried out.
Your recovery after breast augmentation will most likely last for at least a few weeks, but many of our patients are back on their feet within a few days.
During your recovery, you must carefully follow all of our aftercare instructions if you want to avoid serious complications. When you head to your follow-up appointment, we will be able to tell you exactly when you can resume all strenuous activities. Before that time, you should rest as much as possible and avoid any activities that could dislodge the implant or open the incisions. You will also need to get plenty of sleep and follow a healthy diet.
Breast Augmentation Before and After
Here at our practice, Dr. Linder and the rest of our team members go to great lengths to ensure that we create world-class results. We are going to utilize cutting-edge surgical tools as well as advanced techniques to sculpt a beautiful bustline that you will be happy with for many years to come.
Immediately following your operation, there is going to be some swelling and discoloration around the treatment site, but that should disappear within a few weeks. Once you have fully recovered, you will be able to enjoy full and well-balanced breasts.
Ideal Candidates
Even though the breast augmentation procedure has a very high success rate, this operation isn't for everyone. That is why we invite anyone who is interested in breast augmentation in Beverly Hills to contact us to schedule a no-obligation consultation. During that consultation, we can further explain the pros and cons of this procedure so that you can make an informed decision. As a general rule, implants are a good option for healthy adult patients who have realistic expectations.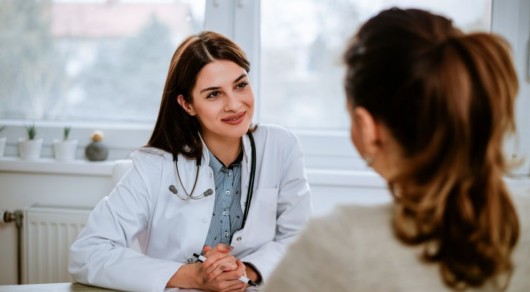 Breast revision after breast cancer is very popular as well, and we love to work with patients who have recently battled breast cancer.
This operation can be carried out immediately following a mastectomy or lumpectomy, and that means you are only going to have a single recovery period. If your oncologist plans on carrying out more operations down the line, then we can schedule your augmentation for a future date.
Implant Types
One of the most important decisions that you will need to make before you have this surgery carried out is why type of implants you would like us to use. Both saline and silicone implants are very popular, but those two materials have their own pros and cons.
Saline Implants
As the name implies, saline implants are filled with a saline solution, and that material will naturally be expelled from your body if the implant fails. Saline implants require much smaller incisions because they aren't filled until they are in place, and that is one of the reasons why they have a higher failure rate.
Silicone Implants
With silicone implants, the material is going to stay inside your body if the outer shell ruptures. That is why patients who choose silicone implants often have to schedule regular follow-up appointments to make sure that the outer shell is intact.
Even though silicone implants feel very similar to natural breast tissue, the implant must be full before it is placed in the body. In some cases, the incision will need to be slightly larger for silicone implants, but we can often hide them in the natural contours of the patient's body. 
Breast Augmentation Problems After Surgery
Some women experience issues following the implant procedure, and those patients must usually undergo a breast implant removal operation or breast revision surgery. Implants also have a finite lifespan, and there will come a point when you must have your implants removed or replaced.
If you currently have implants and are unhappy with their appearance or would like to have them adjusted, then we invite you to give us a call to schedule a consultation with our breast augmentation surgeon. The breast implant removal procedure is usually very easy to carry out, and you could be back on your feet and carrying out everyday activities within a week or two of this operation.
Cost of Breast Augmentation in Beverly Hills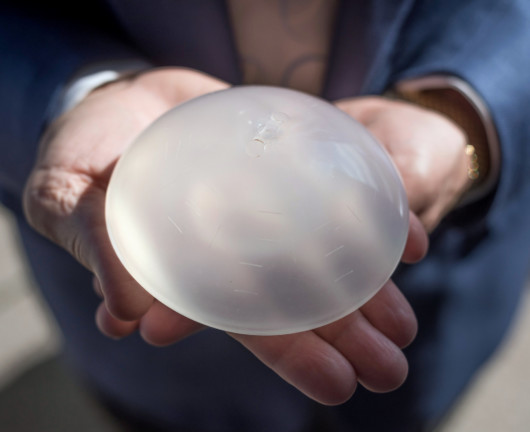 When determining the final cost of breast augmentation, we must carefully consider many different variables. That includes which material is going to be placed in the implants, the size of the implants, and what other procedures are being carried out.
While this operation can be a major investment, we strive to make it as affordable as possible. Our patient coordinator can go over all of your financing options during your initial appointment, and we will do everything in our power to make sure that you can have this procedure carried out.
Rebuild Your Confidence With Breast Implants
Some women find it beneficial to combine their breast augmentation with breast lift surgery to restore elevation and perkiness to the breasts.
Our team understands just how important it is to have a body that you can be proud of, and that is why we offer a variety of important cosmetic procedures to our patients. From mommy makeovers to full body lifts, we can do it all. Please give us a call today if you would like to learn more about any of the treatments or procedures that we offer.