If you want change your body, it's time to do it now! Many guys, and an increasing number of girls, want more muscle. Guys just want to look buff, and girls want to look "toned". Well I can help you get it – for free!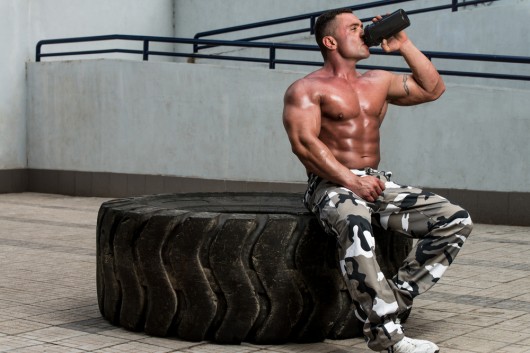 Why am I so confident? Well apart from being qualified, having written for major publications throughout the world, and helped literally thousands of people radically transform their bodies… I was once in the exact same position! No muscle, and a big gut sticking out in front. I was the typical skinny-fat guy. Building muscle is the key to lasting transformation! Just focusing on losing weight is flat-out wrong. What you really want is 'body recomposition' i.e. less body fat and more muscle mass. Having more muscle will also increase your resting metabolic rate (calories you burn all day long) which means you can keep your new body – no more yo-yo dieting. Now, what I want to focus on in this post is the diet side. Training is only half the equation (if you want my free workout plan, click here to get the T.H.T. Training program).
To succeed in this game, you need:
An abundance of protein to build muscle (at least 1g per lb of body weight)
Moderate intake of carbohydrate (to replace lost muscle glycogen when training)
Moderate intake of natural fats (to maximize your body's natural anabolic hormones)
The Muscle Building Diet Plan
The following diet plan will make you gain lean muscle mass. So many people fall at the hurdle of creating meal plans; it's tedious work for sure. So here I'll give you a 2500 Calorie plan that meets all the above criteria. And as 2500 is middle-of-the-road, you can tweak it up or down as needed.
Meal #1: Eggs & Toast with Butter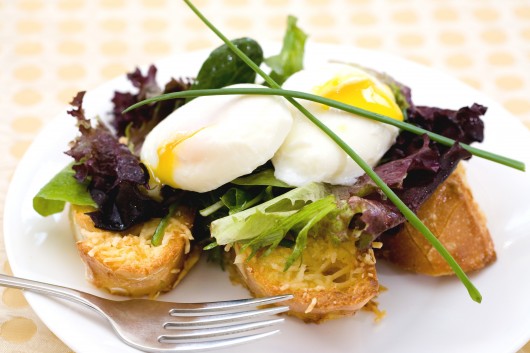 2 x slices burgen bread (toasted is good)
Calories: 231.2
Protein: 14g
Fat: 8.8g
Carbs (net): 24g
4 x eggs
Calories: 287.6
Protein: 24g
Fat: 20.4g
Carbs (net): 2g
15g or 1 tablespoon butter spread on your toast (Kerrygold brand is best)
Calories: 108
Protein: 0g
Fat: 12g
Carbs (net): 0g
Total calories: 626.80 | Protein: 38g | Fat: 41.2g | Carbs (net): 26g
MEAL #2:  Couscous, Chicken, Buttered Veggies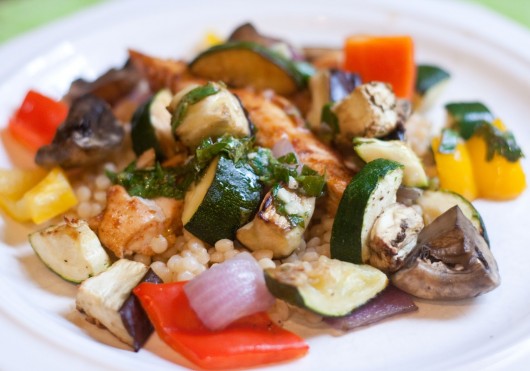 200g or 7 ounces chicken
Calories: 207
Protein: 45g
Fat: 3g
Carbs (net): 0g
100g or 3.5oz couscous (uncooked weight)
Calories: 364.5
Protein: 13g
Fat: 0.5g
Carbs (net): 77g
15g or 1 tablespoon butter melted over vegetables (Kerrygold brand is best)
Calories: 108
Protein: 0g
Fat: 12g
Carbs (net): 0g
3 x heaped tablespoons of mixed veggies (I buy a bag of frozen carrots, peas, cauliflower, broccoli)
Calories: 44.5
Protein: 3g
Fat: 0.5g
Carbs (net): 7g
Total calories: 724 | Protein: 61g | Fat: 16g | Carbs (net): 84g
MEAL #3: Protein Shake (40g)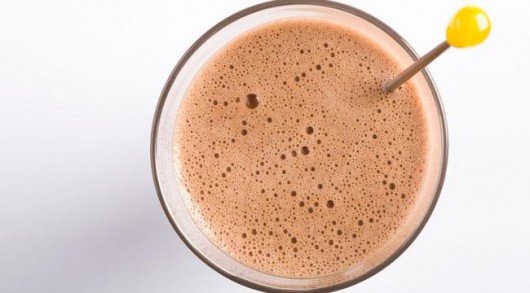 Take after your workout. You can move this meal around to whenever you train in the day.
Calories: 152 Protein: 33g Fat: 1g Carbs (net): 2.75g Total calories: 152 | Protein: 33g | Fat: 1g | Carbs (net): 2.75g
Meal #4: "PROATS" i.e. Protein-Oats combo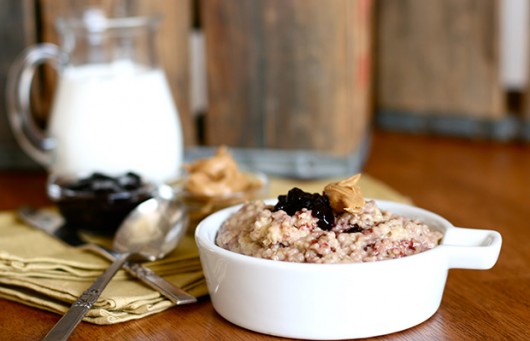 30g serving of oats
100ml / 3.5 fl oz water
25g serving Whey Protein
200ml / 7 fl oz milk
Just mix it all together and enjoy. Vanilla flavor whey works best. Total calories: 290 | Protein: 32g | Fat: 5.5g | Carbs (net): 28g
Meal #5: Lean Beef Mince, Sweet Potato, Cheese, Butter, Tomato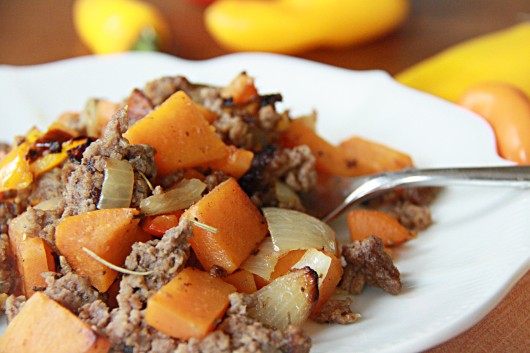 150g or 5oz lean beef mince
Calories: 294
Protein: 40g
Fat: 14g
Carbs (net): 2g
200g or 7oz. sweet potato
Calories: 184.5
Protein: 2g
Fat: 0.5g
Carbs (net): 43g
45g Cheddar cheese, which is about 2 regular slices or 1 Ω ounces
Calories: 156
Protein: 10g
Fat: 12g
Carbs (net): 2g
15g or 1 tablespoon butter (Kerrygold brand is best)
Calories: 108
Protein: 0g
Fat: 12g
Carbs (net): 0g
1 regular tomato
Calories: 16
Protein: 1g
Fat: 0g
Carbs (net): 3g
Total calories: 758.5 | Protein: 53g | Fat: 38.5g | Carbs (net): 50g TOTALS FOR THE DAY: Calories: 2550 Protein: 217 Fat: 102 Carbs: 191