If you are racking your brain of what to give to your man, save your time! Just check our list of fitness gifts that can satisfy any fitness enthusiast.
10 Fitness Gift Ideas for the Fitness Buff
1) 
Gym Gloves with Wrist Support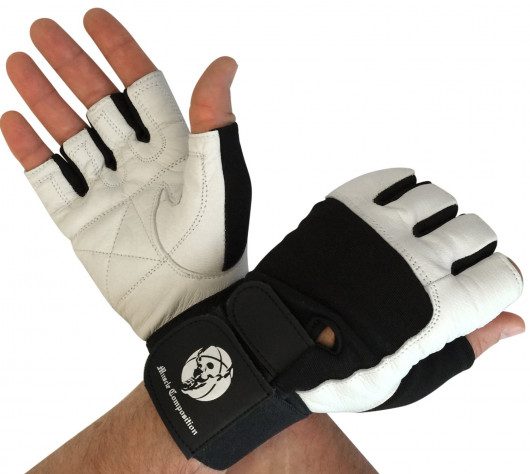 Long wrist strap will give a good wrist support during heavy lifts, and durable and strong leather will protect from calluses and injury. Perfect gloves for a perfect man!
[AMAZONPRODUCTS asin="B00ZQCF7RS"]
2) ProSource Doorway Pull-Up Bar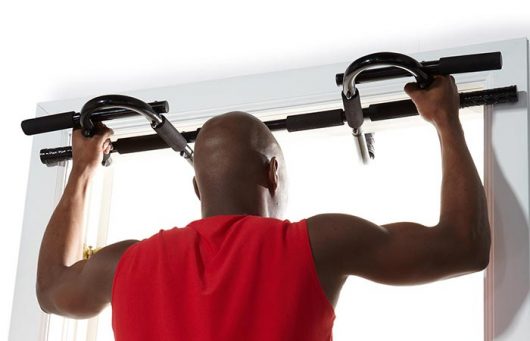 ProSource Doorway Pull-Up Bar is sturdy, easy to install, multifunctional and space saving. It is well constructed and does exactly what it's supposed to do. If your want your man to have a strong and beautiful upper body, it's worth getting. Check our review and our pull-up bars ultimate guide for more information. 
[AMAZONPRODUCTS asin="B002YQUP7Q"]
3) 
Beats by Dr. Dre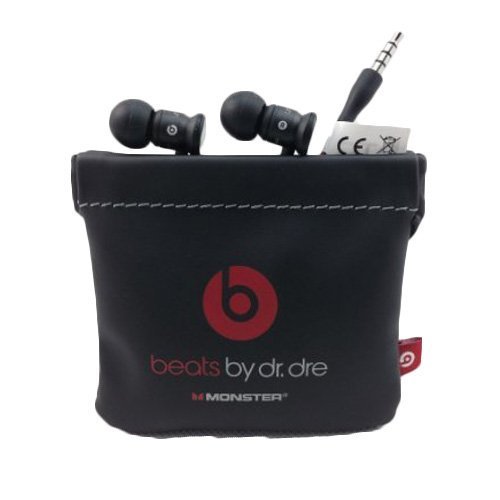 This pair of Beats is for the one who values crystal clear sound and functionality. Built-in microphone, hands-free system and three-way button let you answer your calls and switch music without pulling out your phone, unlocking and going to the list. Ideal for fitness and for everyday wear.
[AMAZONPRODUCTS asin="B01MA2AO5U"]
4) 
Everlast 70-Pound MMA Heavy-Bag Kit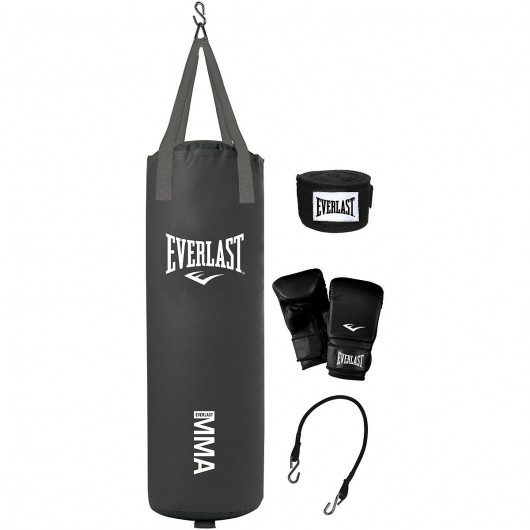 Never be a punching bag for your man, get him Everlast Heavy-Bag Kit that is both great for keeping him fit and releasing his stress. This kit goes with heavy bag gloves and hand wraps. Bad day? Hit the bag!
[AMAZONPRODUCTS asin="B004CY3HHI"]
5) Vibram Men's KSO EVO Cross Training Shoe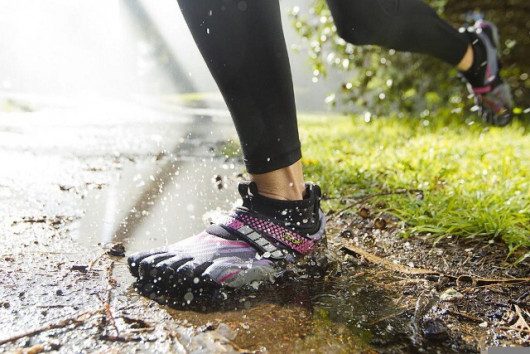 Your man hates shoes and prefers barefoot? Give him Vibram FiveFinger training shoes. They are comfortable, flexible, light and durable. These shoes are ideal for walking, running, hiking and cycling. 
[AMAZONPRODUCTS asin="B00DYXM8EG"]
6) Ultimate Body Press Exercise Sandbag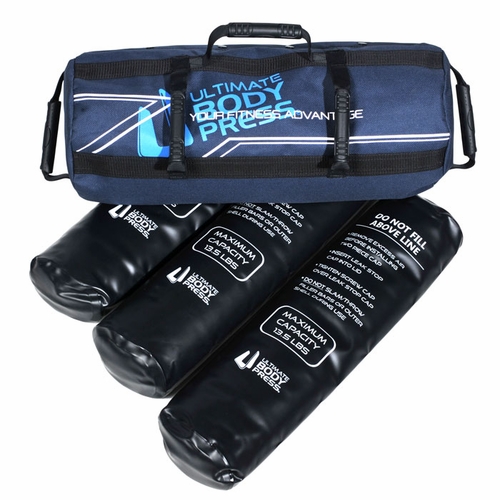 The sandbag is an ideal tool for those who don't like to lift heavy, don't like to work on machines or just wants to bring changes in the workout routine. It's practical and versatile, easy to travel and not expensive tool. The bonus: You can replace sand filler bags with water filler bags. If you want to get this sandbag for $49.95, check our review and the direct link.
[AMAZONPRODUCTS asin="B01BVKNKQI"]
7) 
Under Armour Storm Undeniable Backpack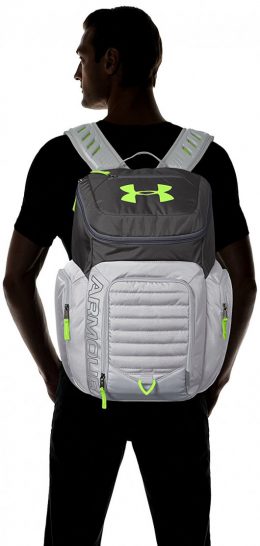 Water-resistant, abrasion-resistant bottom panel, foam reinforced panels, soft lined laptop sleeve, adjustable HeatGear shoulder straps and a lot of other features make this bag different from the others. This backpack is worth every penny and your attention! 
[AMAZONPRODUCTS asin="B016R93AF4″] 
8) 
XMark Power Tower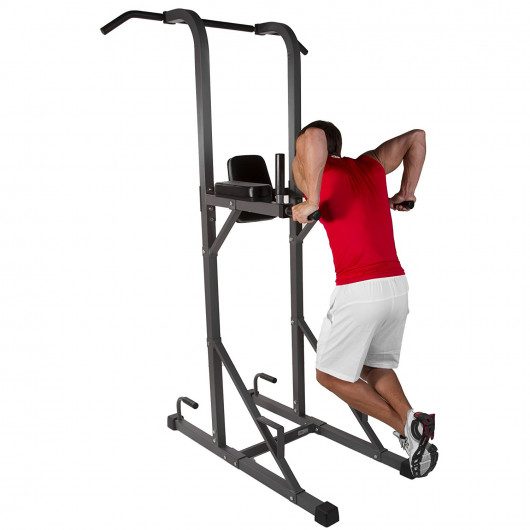 This power station will help build steel abs, powerful back and strong and defined arms. This XMark Power Tower has everything your man needs – the chin up/pull up bar, twin dip handles, raised push up handles and a vertical knee raise station. Being fit is so simple.
[AMAZONPRODUCTS asin="B007RQ0F8W"] 
9) Fitbit Blaze Smart Fitness Watch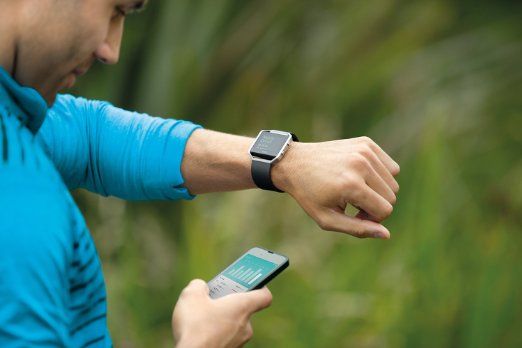 If your man is a fitness enthusiast who loves to log every workout, monitors all day activity and sleep, tracks calls and messages then Fitbit Blaze is what he needs. It's a smart device and a stylish watch packed into one sleek piece. This watch has everything your man needs to reach his goals. Connected GPS, FitStar workouts, SmartTrack, accurate heart rate monitor that doesn't need chest strap and many other functions that make Fitbit Blaze mast have! 
[AMAZONPRODUCTS asin="B019VM3CPW"]
10) SWAGTRON T1
Electric Self-Balancing Scooter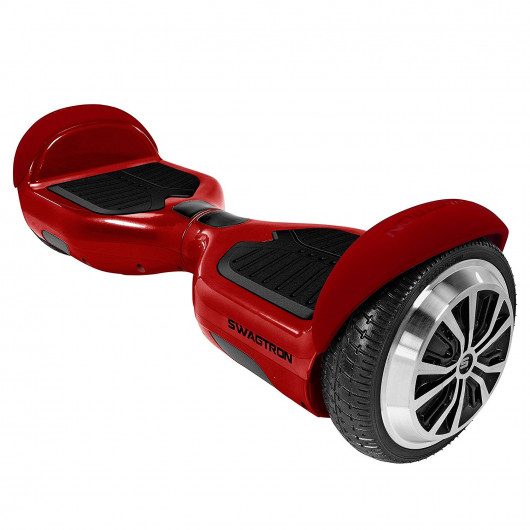 Time to roll! This self-balancing hoverboard is a great present for the one who loves adventure and fun. Super simple to operate, extra easy to control, and it looks incredibly swag! A little practice and he will love it forever.
[AMAZONPRODUCTS asin="B01FT9KAWY?psc=1″]
Check this fitness gift guide that can fit any pocket and don't miss these gift guides:
8 Holiday Gifts for a Fitness Studio Addict
15 Holiday Gifts for Obsessed CrossFitters
10 Holiday Gift Ideas for a Running Queen
6 Perfect Christmas Gifts for the Yogini in Your Life