Holiday appetizers can be decadent and filled with fat, but there are a few easy alternatives to take them from heavy to healthy, without compromising taste.
Try these 10 easy and delicious finger foods and no-guilty sweet treats to impress your guests or family.
1. Spinach-Artichoke Dip
Spinach is high in iron; 1 serving contains 25 percent of the daily recommended iron intake, one of the richest among all green leafy vegetables. Iron is important for red blood cell production as well.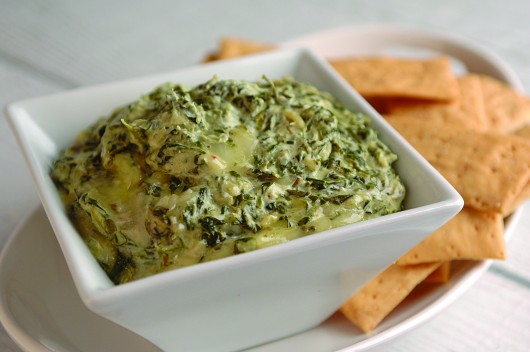 Ingredients:
1 package frozen spinach
1 can artichoke hearts (drained and rinsed)
1 container Greek yogurt
1 garlic cloves (diced)
2 tbs fat free feta cheese
2 tbs parmesan
1 tsp garlic salt
Directions:
Preheat oven to 375.
Combine the ingredients together
Place mixture in greased ramakin. Place in oven for 25-35 minutes, or until broiling and browned.
Serve warm with whole-wheat crackers and crisp veggies.
2. Buffalo-Chicken Dip
Did you know spicy foods improve metabolism? Spicy foods, like buffalo sauce, increase the body's metabolism, resulting in less storage of fat, eating less, and burning more calories.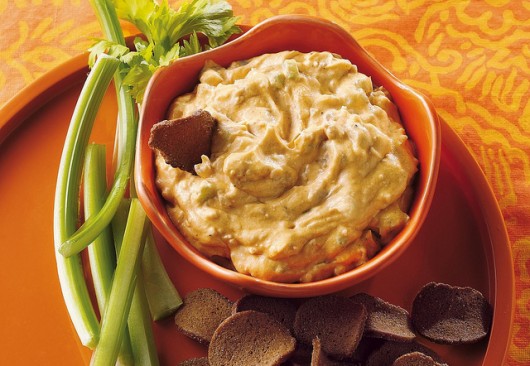 Ingredients:
1 chicken breast (shredded)
½ cup Franks hot sauce
1 package low-fat cream cheese
½ cup low-fat shredded mozzarella
Directions:
Preheat over to 350.
Combine all ingredients together in a greased glass baking dish.
Bake for 20-25 minutes, or until browned.
Serve warm with chips and vegetables.
3. Goat Cheese-Proscuitto Wrapped Figs
Figs are an excellent source of minerals. They contain high values in calcium, potassium, and manganese. Potassium helps control heart rate and blood pressure.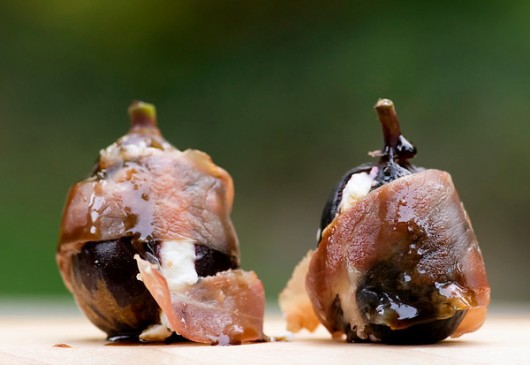 Ingredients:
1 dozen figs
1 container of light goat cheese
1 package proscuitto (lighty salted)
Directions:
Preheat oven to 375.
Wash figs and cut in half, lengthwise.
Place 1 small dollop of goat cheese onto fig. Wrap with small piece proscuitto (should cover and wrap fig one time around). Repeat.
Place stuff and wrapped figs onto greased baking sheet.
Bake for 10-15. Flip. Broil for 5 minutes.
4. Roasted Cranberry & Brie Grilled Cheese
Cranberries are a natural antioxidant. This antioxidant can provide protection from tooth cavities, urinary tract infection, and inflammatory diseases.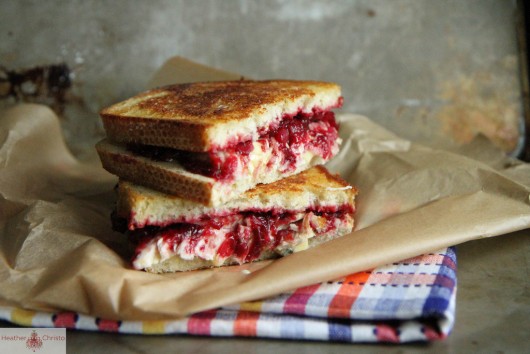 Ingredients:
1 Loaf French Bread
1 Ounce Brie
1 spoonful Roasted Cranberries
1 tbs Brummel & Brown Yogurt Butter
Directions:
Slice French Bread into 1-2 cm pieces
Spread butter on one side (side that will be on pan)
Smear 1 oz Brie & 1 spoonful Cranberry Sauce onto bread side that is not buttered. Create sandwich
Turn stovetop to medium-high. Grill for 2 minutes each side. Flip.
* Inspired by Jerry James Stone, Cooking Stoned.
5. White Cheddar & Cranberry Dip
Cheddar cheese is a great source of protein. One serving contains 6g of protein.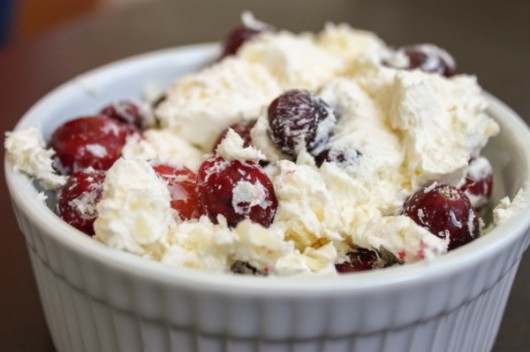 Ingredients:
6 Ounces Cream Cheese (light- softened)
4 Ounces Sharp White Cheddar (shredded)
1 Cup Fresh Cranberries
1 French Baguette
Extra Virgin Olive Oil
Directions:
In a large mixing bowl, mix together 4 ounces of shredded white cheddar cheese and 8 ounces of softened cream cheese.
Fold in 1 cup of fresh cranberries and transfer mixture in to a ramekin.
Bake at 375 degrees for roughly 30 minutes. Check to see when cheese mixture boiling and golden brown. This is the sign it is done
While cheese is cooking, prepare the crostini by slicing 1 French baguette into even pieces and place them on a baking sheet.
Lightly coat them with olive oil. When the cheese dip is almost done, around 20 minutes, place the baking sheet in the oven and bake crostinis for about 10 minutes.
When both the crostini and the cheese dip are done, remove from the oven and let them cool. Serve warm and crisp.
* Inspired by Jerry James Stone, Cooking Stoned.
6. Caprese Skewer
Basil contains phenolic and terpene compounds. These compounds have antioxidant activity, which are shown to prevent damage to DNA, and antibacterial activity, which slow deterioration to the flavor of food.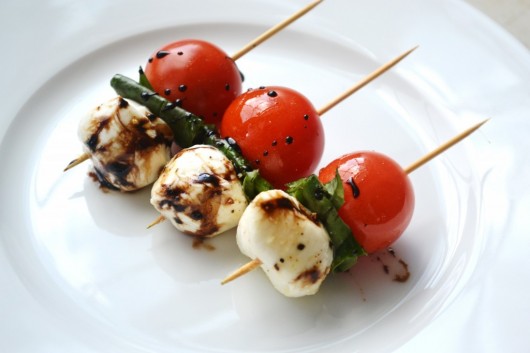 Ingredients:
2 pints cherry or grape tomatoes
1 pound fresh mozzarella (low or non-fat)
1 bunch fresh basil
Directions:
Thread ingredients onto skewer.
Sprinkle each skewer with sea salt, black pepper, and drizzle with extra-virgin olive oil.
7. Christmas Lettuce Cups
Garlic cloves contain phytonutrients, minerals, vitamins, and antioxidants that have proven health benefits. You can literally smell the health benefits of garlic.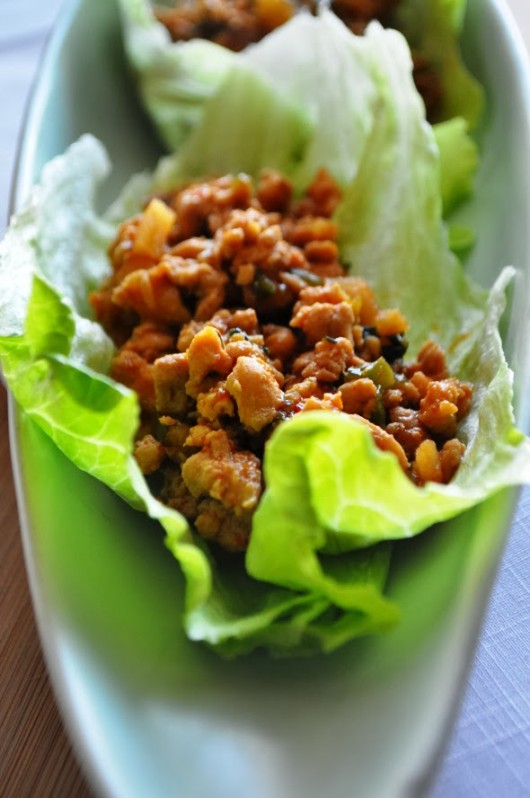 Ingredients:
1 tablespoon canola oil, divided
2 cups coarsely chopped shiitake mushroom caps (about 5 ounces)
13 ounces ground turkey
1/2 teaspoon minced garlic
1/2 teaspoon minced peeled fresh ginger
2/3 cup thinly sliced green onions (about 4)
1 (8-ounce) can sliced water chestnuts
drained and coarsely chopped
8 Boston lettuce leaves
2 tablespoons hoisin sauce
4 teaspoons lower-sodium soy sauce
2 teaspoons rice vinegar
1 1/4 teaspoons Sriracha (hot chile sauce)
1/8 teaspoon salt
Directions:
Heat 2 teaspoons oil in a large nonstick skillet over medium heat. Add mushrooms; sauté 5 minutes or until tender, stirring occasionally.
Place mushrooms in a large bowl. Heat remaining 1 teaspoon oil in pan over medium-high heat. Add turkey, garlic, and ginger to pan; cook 6 minutes or until turkey is browned, stirring to crumble. Add turkey mixture, onions, and water chestnuts to mushrooms in bowl; stir well.
Spoon 1/2 cup turkey mixture into each lettuce leaf. Combine hoisin, soy sauce, rice vinegar, Sriracha, and salt in a small bowl, stirring with a whisk. Serve sauce with lettuce cups.
8. Grilled Oysters
Oysters are extremely high in protein and omega 3 Fatty Acids. Omega 3 Fatty Acids are goof for your joints, skin, vision, brain, heart, and help lower bad cholesterol (LDL) levels.
1 serving = 6 medium oysters = 5-6 g of protein.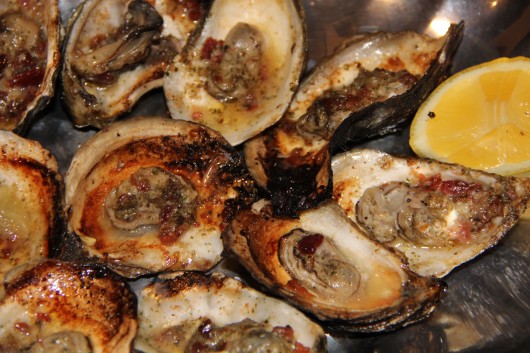 Ingredients:
12 Oysters shucked reserve the deep half-shells
1 tbl butter
2 – 3 cloves garlic, finely minced
1/2 cup dry white wine
2 tbl grated fresh parmesan cheese
Directions:
Select 12 bowl shaped oyster shells and place on a pre-heated grill.  Oyster shells may stay in place better on a crumpled up piece of aluminum foil.
Divide butter and garlic amongst the shells and heat until garlic begins to soften.  Add about 1/2 tsp wine to each shell and continue heating, with grill lid open for 3 minutes.  
Add one oyster to each shell, close girl lid, but check oysters often.  
Oysters are done in a few minutes, as soon as they begin to shrink in size and turn from a fleshy color to white.  Do not over cook.  
Add a sprinkle of Parmesan cheese to each oyster and serve.
9. Steamed Clams
Clams provide all nine essential amino acids your body cannot make. A 3-ounce serving of steamed clams provides 21.7 g of protein.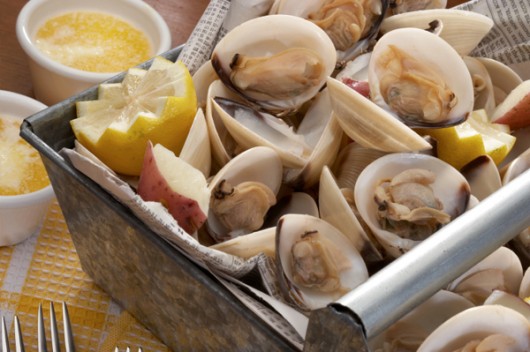 Ingredients:
3 lbs little neck clams washed
5 cloves garlic cut in half
2 tbl olive oil
1 cup dry white wine
2 tbl chopped parsley
2 tbl chopped tomato
crusty French bread
Directions:
Sauté garlic in olive oil in a large pot.  Add one-cup wine and reduce. Add clams and cover.
Check on clams after 2 minutes and remove any opened clams and place in serving bowl.  Any clams not opened after 6 minutes may be discarded.
Add the cooking liquid to the serving bowl, add 2 tbl butter, parsley, and tomato and gently stir clams in liquid better mixture.  Serve with crusty bread for soaking up the liquid.
10. Christmas Kebabs
Did you know peppers contain more vitamin C than an orange? Vitamin C has anti-inflammatory properties, which help combat inflammation.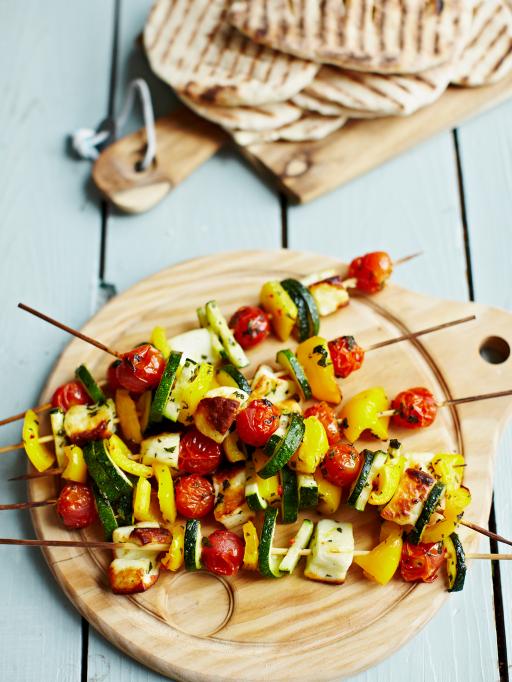 Ingredients:
1 green pepper
1 red pepper
1 onion
1 lb sirloin 

cut into 18 cutes

2 tbs extra virgin olive oil
½ tsp each ground coriander and turmeric
Directions:
Preheat broiler
Thread vegetables with meat onto 6 skewers
Broil, turning once, until browned, 4 to 6 minutes.
Let rest 5 minutes
Mix olive oil with spices; drizzle onto kebabs.
11. Artichoke Bruschetta
Artichoke is high in fiber. One serving can provide 14% of the RDA (Recommended Daily Allowance) of fiber. Fiber improves digestion and decreases LDL, or bad, cholesterol levels.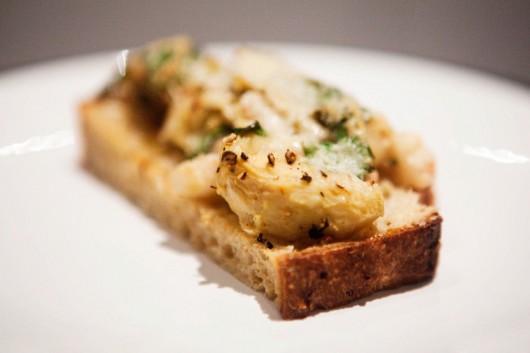 Ingredients:
2 cans (14 oz each) artichoke hearts halved
½ cup chopped parsley
8 cloves garlic 

chopped

¼ cup extra virgin olive

2/3 cup dry white wine

8 slices ciabatta toasted

½ cup grated parmesan
Directions:
In skillet, cook artichokes, parsley and garlic in olive oil over medium heat, 5 minutes.
Add wine and simmer until liquid evaporates
Spoon onto toasts, top with cheese, and broil.
12. Charred Beans & Peas
English peas are lower in calories compared to other beans. 100 g of green peas provide only 81 calories, no cholesterol, high protein source, and insoluble fiber.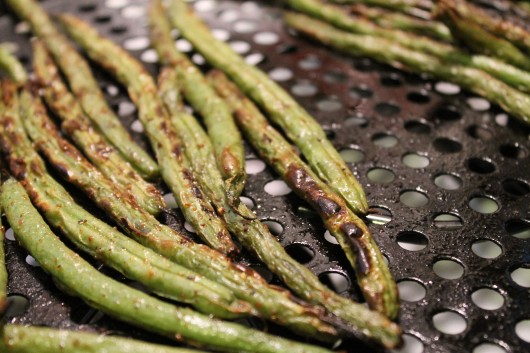 Ingredients:
1 pound of English Peas
1 tsp black pepper
1 tsp red pepper
1 tsp sea salt
olive oil
Directions:
Turn on grill.
Toss English Peas in olive oil and place in vegetable grate on hot grill.
Grill for 4-5 minutes, flip, and repeat; until crisp and blackened.
Take off grill and toss Peas in spices (black pepper, red pepper, sea salt)
Other good charred bean combinations include:
edamame + togarashi
green beans + horseradish
favas + sumac
General Tips for Healthy Alternatives
Dairy products: Choose non-fat or low-fat version (cheeses, sour cream, milk).
Breads: Choose whole-grain to white products (includes crackers, pita chips, tortilla chips).
Dips: Serve with crunchy veggies (carrot and celery sticks).
Cheese plate: Accompany cheese with fruits, nuts, and olives.
Other low-carb, low-fat, high-protein appetizers: shrimp cocktail, oysters (raw or grilled), smoked salmon, Ahi tuna, olives, raw veggies & hummus