Have you ever thought that it is time to start making changes in your life? You were so busy for the last couple of years with kids and work so that it was impossible to keep your body in the perfect shape you always wanted to have, right?

Then, BurntoEarn Show is definitely something you will be interested in!
What Is BurntoEarn Show?
It's the first online fitness show in the USA. #BURNTOEARNSHOW is a transformational physical challenge against your biggest opponent-YOU! During a 4 week program you'll have:
special meals,

special training program

elimination challenge every week

a community to make new friends and support each other.
…and to keep you motivated we've got thousands of dollars in cash and prizes!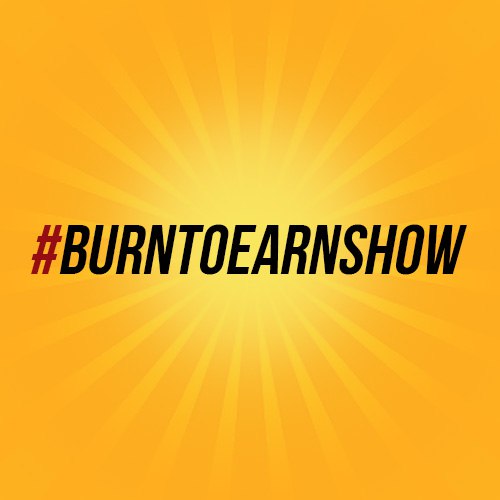 All of these things are designed to transform YOU into the NEW YOU!
Who Can Take Part?
Anyone who is 18 years and over. Mom's with kids, busy business professionals, students. Anybody who needs an option to workout at home! Anyone who wishes to be motivated to transform their body and mind. Anyone who would like to participate in a physical fitness challenge and doesn't have health restrictions or objections of their physician.
If you feel tired of been tired and sluggish already in the morning and need to boost energy – #BURNTOEARNSHOW is the best way to spend 4 weeks.
What About Elimination Tasks?
During the season you complete daily workouts. Or you may choose to do nothing. Then comes Saturday and you need to show some result. You can do it by completing the Special Assignment. BURNTOEARN Special Assignment is a special physical challenge assignment that you will have to complete every Saturday by a specific deadline. You will have to perform the challenge, make a video of yourself doing the challenge and send the video in to the BURNTOEARN experts for review. The Experts can easily tell if a participant was dedicated to the assigned workouts during the week or not. If a contestant chooses not to perform this assignment he or she is eliminated from the competition.
What Are the Prizes?
During #BURNTOEARNSHOW you can take part in numerous contests and giveaways. Participants complete special tasks, use their creativity in IG and FB or can simply win by making a repost. This way you can get yourself a hoverboard, a GoPro camera, $300 and other prizes. Not to mention the Grand Prizes are $10,000, $5,000, $2,500. Anyway, the main prize is the new stronger and fitter BODY which stays with you after the show.
Where do I Sign-up?
Join #BURNTOEARNSHOW Season #3 at burntoearnshow.com